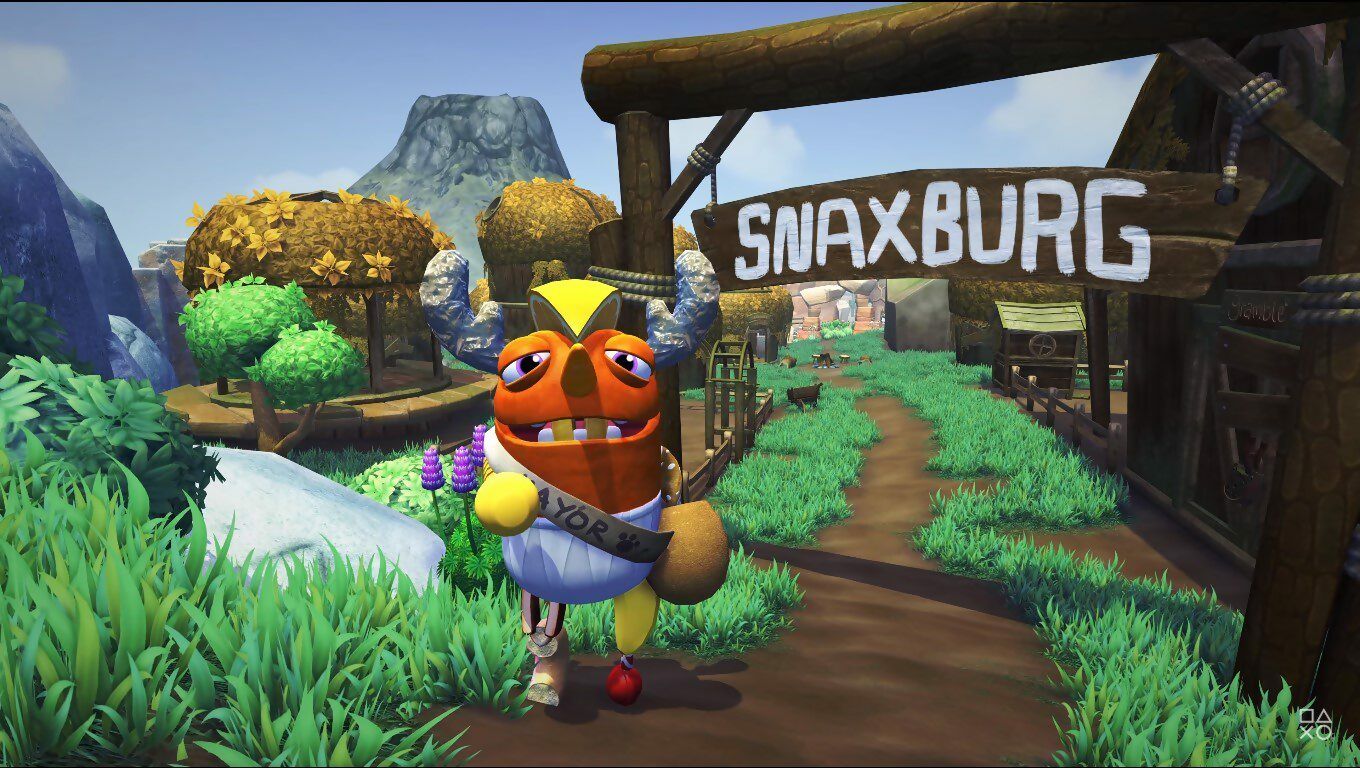 Like many other people who managed to secure a PlayStation 5 on day one, I've had very little call to use it since I bashed through Astro's Playroom and Bugsnax with my kid, as an alternative to home-schooling in lockdown when we'd run out of Lego Mario sets.
The recent PlayStation showcase didn't give me much hope I'd be dusting it off any time soon, given titles like God of War: Ragnarok and Horizon Forbidden West won't be with us until next year. To be clear, I can't wait to play both of those, but it's almost impossible to ignore what a lacklustre first year the system has had.
At the time of writing, three of the top five PS5 games on Metacritic are Demon's Souls (original release date: 2009), Tony Hawk's Pro Skater 1+2 (1999/2000), and Final Fantasy VII (1997)*. 
In addition, the showcase spent significant time on announcements for souped-up 2022 versions of Uncharted 4: A Thief's End (2016), Grand Theft Auto V (2013), and Star Wars: Knights of the Old Republic (2003).
Yes, I know there's some other strong games on the platform such as Deathloop, Ratchet & Clank: Rift Apart, and Guilty Gear -Strive- and, yes, I know ratings aren't everything, but even the biggest Sony apologist would have to concede it's not exactly a vintage launch. Many other 'top' titles are also available on previous-gen and rival systems, too.
Of course, Xbox is also guilty of this. A couple of the remakes mentioned are on the Series S/X as well, and their big 'launch title', Halo Infinite, is landing over a year late. But, as any Game Pass bore will tell you, that subscription offering at least force-feeds me a steady meal of new treats on a regular basis. As a result, without meaning to, I've all but ceased buying console games and spent the lion's share of my time on Xbox. 
Well, almost. I did go back to the PS5 recently to play Borderlands 3 and, yes, pedants, I could have just played that on the PS4 I originally bought it for two years ago. But, at the risk of undermining my entire point in this article, the PS5 offers something which elevates that game over every rival version. The game only released in 2019, so it's not benefiting from the same sort of massive step up in the remake stakes you see in the Final Fantasy VII or Tony Hawk's do-overs, but… that controller. Sweet Jesus. The adaptive triggers, adjusting the tensions of the buttons to emulate the resistance of pulling an actual trigger, in a game with an infinite variety of guns… That – plus the rumbly-rumbles – almost makes the £450 I should have spent on a month's food shopping worth it.
At least, that's what I'll keep telling myself.
* The other two, if you're curious, are Hades and Disco Elysium – both of which you could play on PC a year before they landed on PS5.