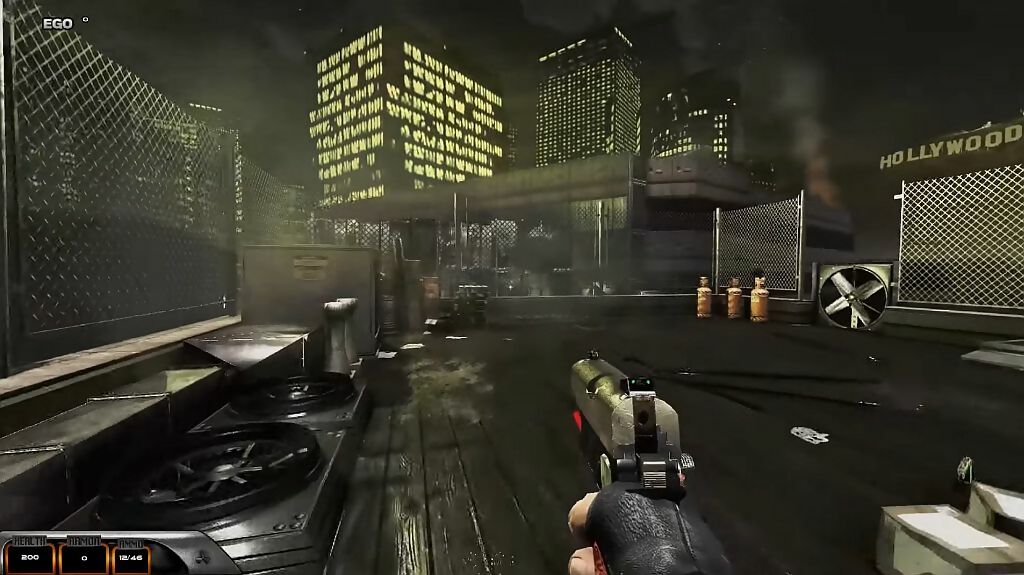 If you're feeling nostalgic for 3D Realms' 90s fps classic Duke Nukem 3D (and who isn't, it's a day with a Y in it after all?) you can now play a brilliant-looking remake of the first episode that's been lovingly crafted using Serious Sam 3's engine.
Called Serious Duke 3D, it's a Syndroid project that reimagines Duke Nukem 3D with modern elements like redesigned and expanded level areas, occasional enemy waves/arena fights and new weapons. You've also got redesigned enemy and weapon models from DNF with custom animations and lots of other nice touches, like sounds and voices taken from official Duke Nukem games, custom assets and exclusive music tracks.
Check out the preview below…
You'll need Serious Sam 3 (and the VR edition, if you fancy that) but the main campaign is fully playable now.
Unfortunately, this is a pretty time-consuming project, and Syndroid has no plans to complete other episodes to this standard, but some extra single maps may be added later on.
Still, quite the achievement to have gotten the game this far. Must have taken a lot of work!
Wireframe #19 is out now