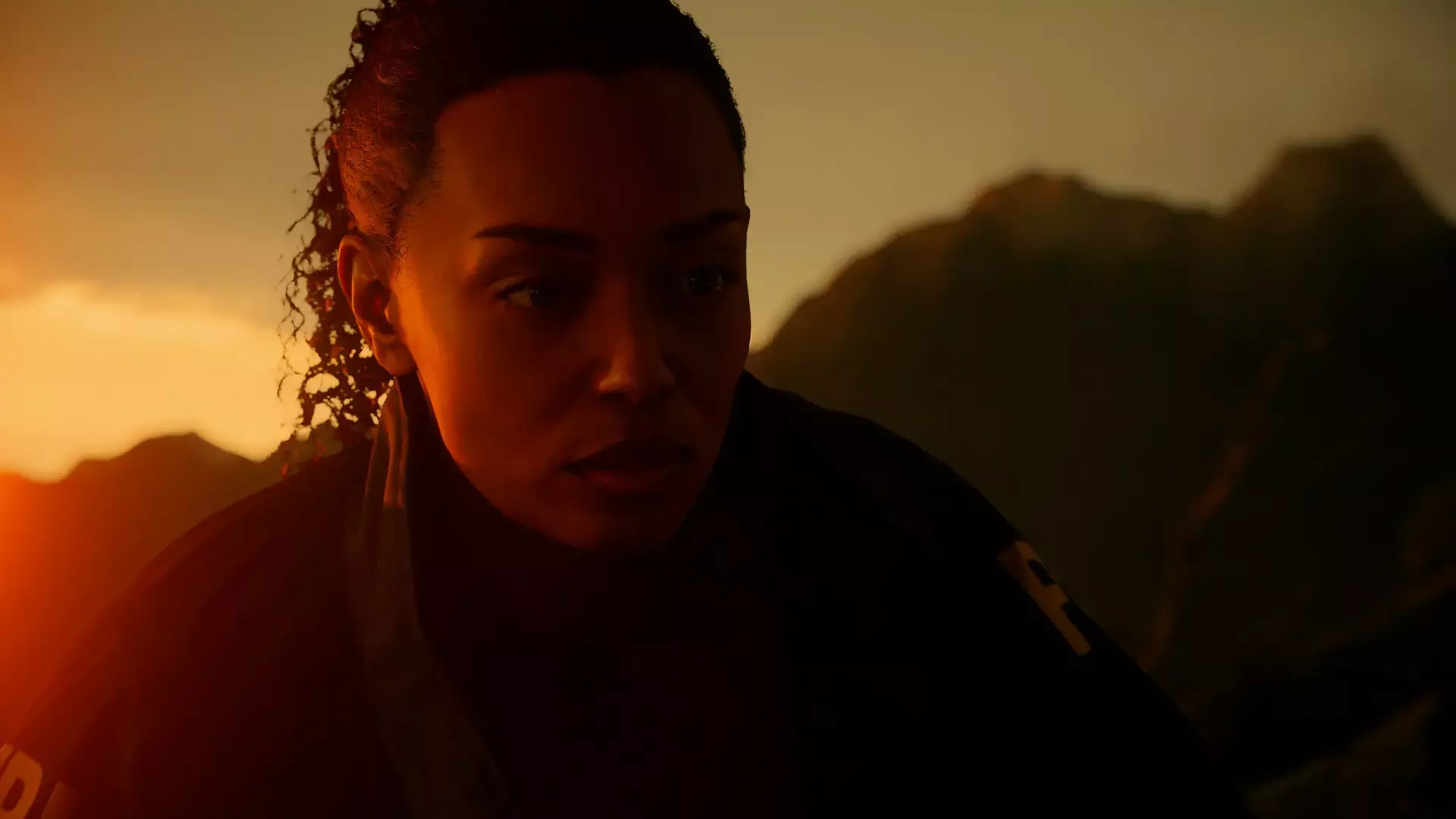 Alan Wake 2 will feature two single-player campaigns, one viewed from the perspective of new character, FBI agent Saga Anderson, a new video explains.
---
Remedy has kept quiet about the specifics of the long-in-gestation Alan Wake 2, but a new behind the scenes video provides some fresh insight into the upcoming horror sequel.
As well as re-introducing its titular novelist, Alan Wake (physically played by Ilkka Villi, vocally performed by Matthew Porretta), the sequel will introduce a second player character, Saga Anderson. Played by Melanie Liburd, Anderson is an FBI agent despatched to Bright Falls to investigate some "ritualistic serial killings" taking place in its dank environs.
At some point early in the game, the player will be given the chance to then continue the narrative from Anderson's perspective, or Wake's – who vanished following the events of the first game some 13 years earlier. Somehow, the goings-on in Bright Falls will cause both Wake and Saga's fates to become firmly intertwined.
"Saga Anderson, she's not just any FBI agent coming into this case," hints creative director Sam Lake. "There are elements to this that are very much tied to who she really is. And a mystery to be discovered there as well."
The video also digs into the work that's gone into creating the Pacific Northwest setting, with things like photogrammetry going into its fictional small town, which sounds as though it's more open-world and explorable than its predecessor.
Having two single-player campaigns woven around a single location and sequence of events sounds like a potentially fascinating one, and as the Alan Wake 2 video above reminds us, video game technology has certainly come a long way since the first game came out 30 years ago. It also reminds us that, no matter how many times we see him, Sam Lake's face always makes us jump and go, "Look, it's Max Payne!"
He probably gets that a lot.
As Remedy revealed in late May (after voice actor Matthew Porretta blurted out the surprise)m Alan Wake 2 is out on October 17 for PC, PS5 and Xbox Series X/S.