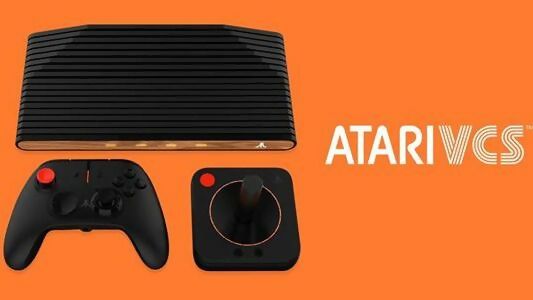 You may remember that we covered the launch of the Antstream Arcade retro game subscription service here at Wireframe a little while ago. Well, that platform, for which subscribers dish out a monthly fee for access to a big catalogue of old games, has now teamed up with the much-beleaguered Atari VCS microconsole, which will hopefully give people a little boost of confidence in that ongoing project.
An exclusive version of the Antstream app will apparently be available with the VCS when it's launched, and will include 50 classic Atari games to begin with, in addition to Antstream's giant bank of other retro titles. Said subscription will be about £10 a month.
The Atari VCS was announced to be in the works over two years ago, and has suffered from a number of public setbacks, most of which have angered a big chunk of the customers who have already forked out their pre-order cash. Atari skipped the VCS's first launch date that it set back in December, 2017, and then skipped another in July, 2019. A new release date has now been set for March, 2020.
"Atari is thrilled to be partnered with Antstream and we think Atari VCS users will be even more so. There's a lot going on and we will have a lot more to say about this initiative and other games and content partnerships over the coming months," the company wrote on Medium, adding some reassurance that "Everything is going great and continues to move forward, with more exciting news to come from the hardware team. Stay tuned!"
You can scroll through Antstream's current catalogue right here.
Wireframe #23 is out now