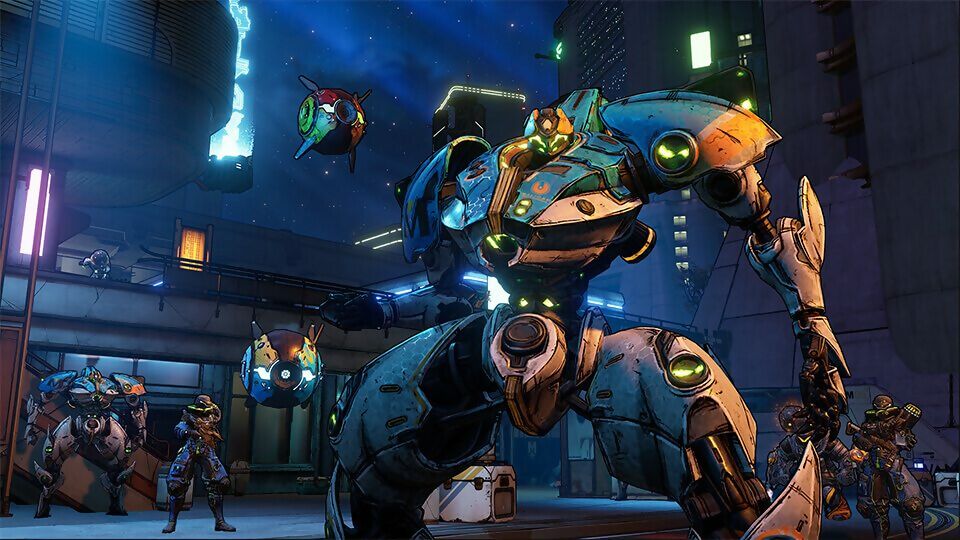 Borderlands 3 has smashed its way to number one in the official games chart, becoming the biggest UK boxed launch of the year so far and gaining twice as many players on PC as Borderlands 2 ever managed.
"Fun Fact: On PC, the data is that the launch day peak concurrent players of Borderlands 3 is about twice-as-high as the all time peak concurrent players of Borderlands 2," Gearbox CEO Randy Pitchford confirmed to fans on Twitter. "WOW! You guys are great!"
Borderlands 3 has been a PC EGS exclusive, and it was previously unclear how much of the game's Epic-bound status would affect its launch sales. In terms of boxed sales, it's certainly suffered worse than its predecessor, shifting less than half the amount of Borderlands 2's launch total.
Gears 5, eFootball PES 2020 and Greedfall also entered the UK chart, with more light-hearted fare still hogging a big chunk of sales and GTA V sitting pretty after all these years. Supermassive's The Dark Pictures Anthology: Man of Medan finally fell out of the chart to number 11, after lingering beyond its main release rivals, Astral Chain and Control.
Here's the top ten in full…
1 Borderlands 3
2 Gears 5
3 eFootball PES 2020
4 NBA 2K20
5 Greedfall
6 Mario Kart 8: Deluxe
7 Spyro Reignited Trilogy
8 Grand Theft Auto V
9 Crash Team Racing: Nitro-Fueled
10 Super Mario Maker 2
Wireframe #22 is out now