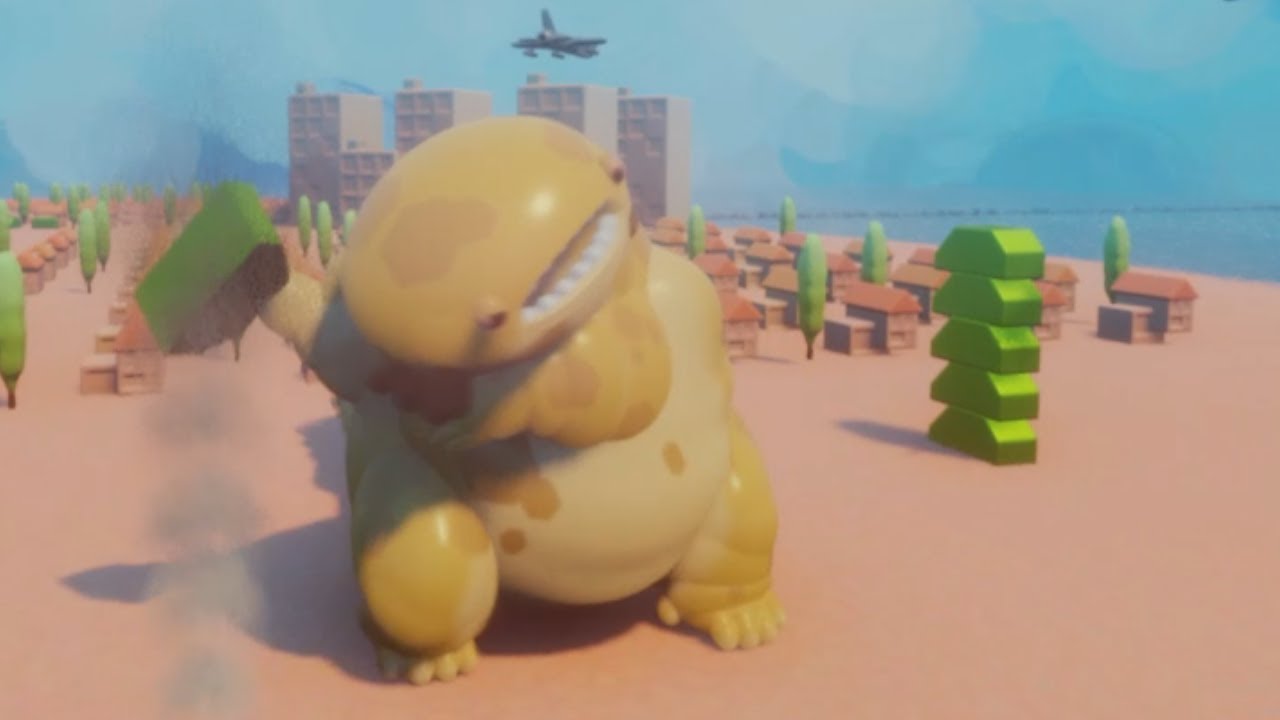 Weapons of mass destruction have never been so adorable. A new kaiju game built entirely in Media Molecule's Dreams has been delighting everyone that stumbles upon it, and for good reason.
Ruckus: Just Another Natural Disaster, created by Mori Shiro, Kevin Mandelbo and Bella Iris in Dreams, has plentiful progression videos on YouTube right now, so it's easy to see all the steps the game has taken in its development so far. We've cherry picked a few here to show you the basics, but as lovely as Ruckus is in Dreams, we kinda want it on Switch. Today, if possible.
Take a look…
You can even go for a nice swim if you don't feel like destorying the city. Kaijus just wanna have fun.
Even GribbleGrunger, for all his complaints, clearly finds Ruckus a bit irresistible:
Imagine a full version of this with lots of kaiju variety, different cities and natural disasters. What an incredibly cathartic good time it could be.
You can try Ruckus: Just Another Natural Disaster right now in Dreams.
Wireframe #20 is out now