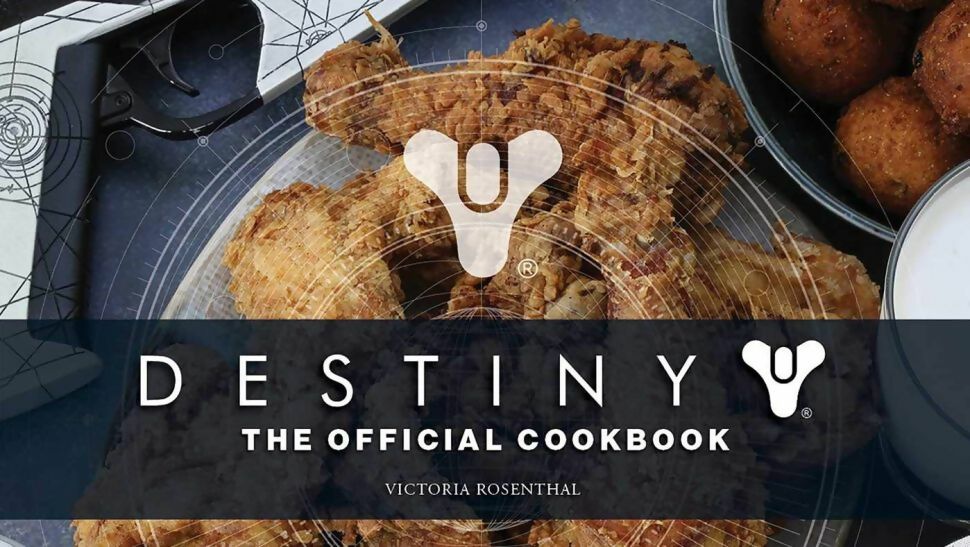 A Destiny cookbook will be flying off shelves (?) next year, as Fallout: The Vault Dweller's Official Cookbook author Victoria Rosenthal is behind a new recipe tome that will provide some culinary inspiration based on Bungie's popular game series.
Destiny is not famously known for its cooking, unless you stretch up into certain events further than a very flexible Armstrong boi on a cliff edge, but I can think of at least one person who would casually add this to their Amazon wishlist and then never read it, so perhaps there's a market out there for Destiny: The Official Cookbook, which is coming on 4th August, 2020, along with a £27.27 price tag.
A description of the forthcoming cookbook lies below…
"Explore recipes inspired by Bungie's hit franchise in Destiny: The Official Cookbook.
"Based on Bungie's acclaimed video game series Destiny, this official cookbook is filled with recipes inspired by the Guardians and locations seen throughout the game's expansive universe.
"Eva Levante has traveled around the world after the events of the Red War, gathering a variety of recipes after crossing paths with many Guardians along the way and learning from their adventures. Craft, mouthwatering food from her diverse list of recipes inspired by the game's unique world, plus step-by-step instructions and full-color photos, help guide and inspire fans to go on their own culinary adventure through the solar system.
"Perfect for all Hunters, Titans, and Warlocks, Destiny: The Official Cookbook is packed with amazing recipes and stories that celebrate Destiny's vast multiplayer universe."
And here's the cover, which suggests that fried chicken and coleslaw are inspired by the Destiny universe in some way, and not in fact that Colonel Sanders dating sim:
Okay…?
Wireframe #27 is out now