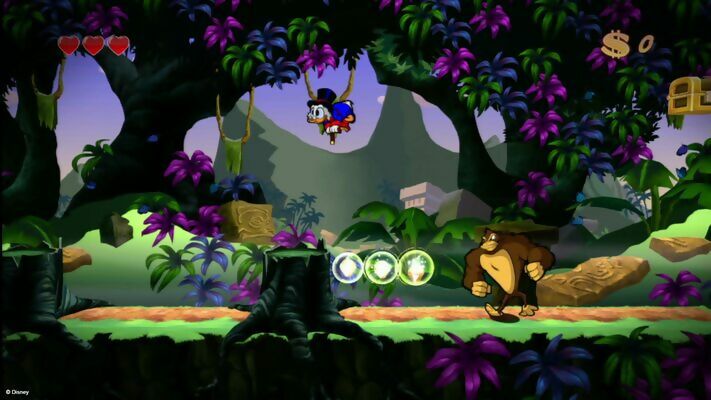 DuckTales Remastered will be delisted from digital storefronts by close of play on Friday, so you've not got long to grab it.
Capcom made the sudden announcement yesterday, promising that if you've purchased DuckTales Remastered in the past, or if you purchase it by 8th August, you'll still be able to access and play it. There's been no official explanation for the game's removal.
As a sweetener, Capcom is offering a 75% discount on the price of DuckTales Remastered across most platforms.
DuckTales was originally released for the NES in 1989 and became a low-key fave amongst those of us who just cannot resist either a) Scrooge McDuck and b) platformers in general. WayForward Technologies were behind the remastering of the title, and it was published by Capcom in 2013. A couple of years later, it spread to mobile. In DuckTales Remastered, you play Uncle Scrooge as he gets richer and …well, that's kind of the main goal, objectively? Duck capitalism, baby! Ya gotta love it.
The Remastered version of DuckTales saw massive enhancements to the original graphics and audio, a bigger storyline, and a voice cast that from the original animated series.
Wireframe #19 is out now