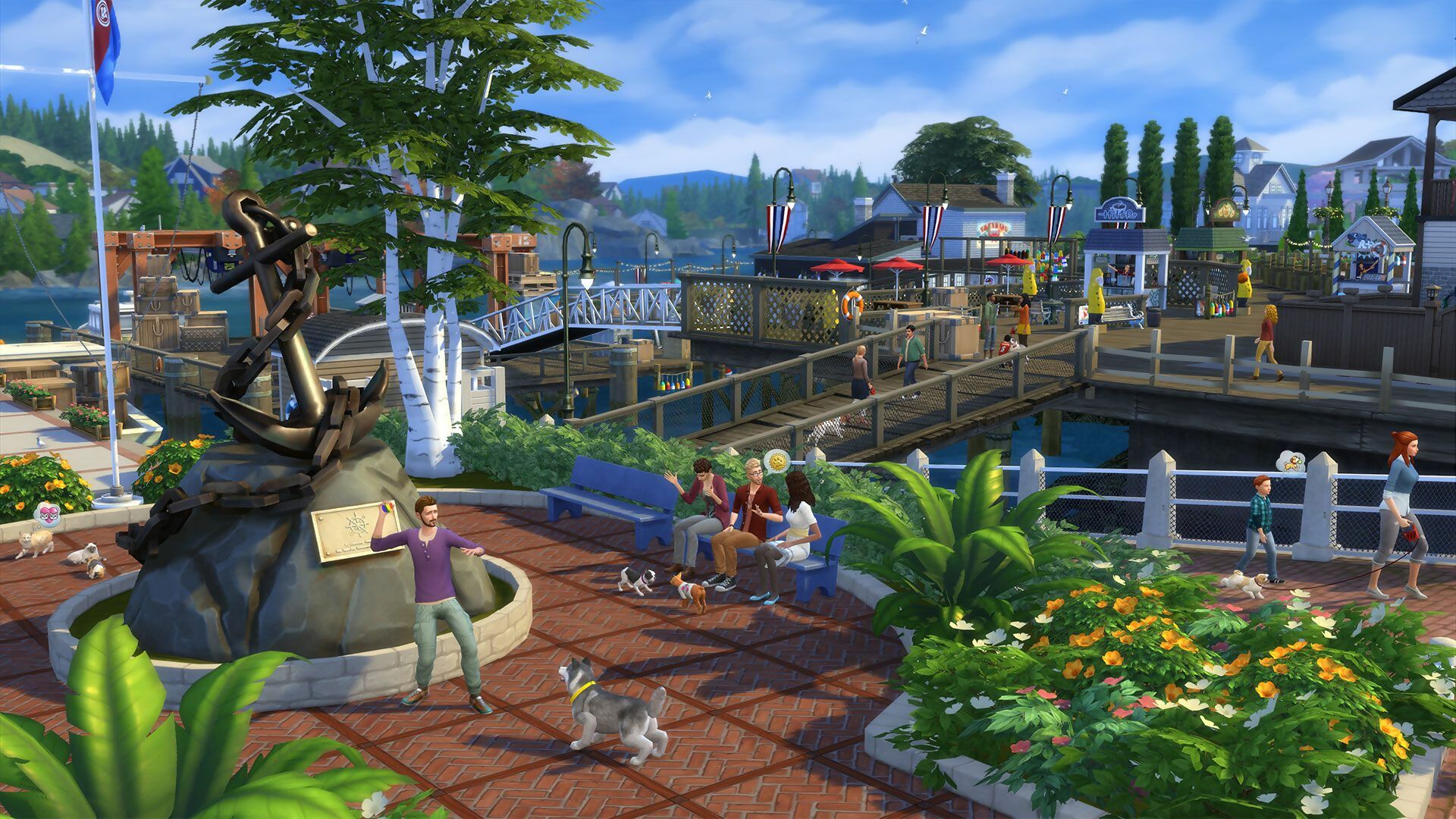 When Nintendo and EA shared a stage to prove that they were in full support of each other back in 2017, it seemed that all was rosy between the two companies, but we're a couple of years down the road from those pleasantries, and things seem to have soured quite considerably.
Only a few EA games have made it onto the Nintendo Switch, the biggest being FIFA, and some EA shareholders are confused as to why huge titles like The Sims – which seems pretty much perfect for the Switch – haven't found their way onto the platform.
EA boss Andrew Wilson had an …interesting… reply for an analyst who questioned the company's current strategy when it comes to blessing the Switch with hot titles.
"Any time we're evaluating platform conversations, we are really looking at a couple of things. One, does the game really fit the profile of that platform in terms of the control or the community ecosystem?" he said. "Two, do we think the community playing on that platform would appreciate the game to go there? Or would they prefer to play it somewhere else?"
Wilson says that EA's internal data indicates that for the most part, people who own Switches also have PlayStation 4s, Xbox Ones, or PCs, and that those are preferable platforms to the Switch for EA games. Though EA's – arguable pretty bare – Switch catalogue hasn't fared well on the Switch so far, this scenario seems like it would potentially be in for a massive shift of fortune if a bigger range of titles were available. Plenty of people would play games like The Sims on the move, and the Switch is a massively popular platform right now.
EA's decision-making process continues to remain utterly baffling for the most part.
Wireframe #19 is out now