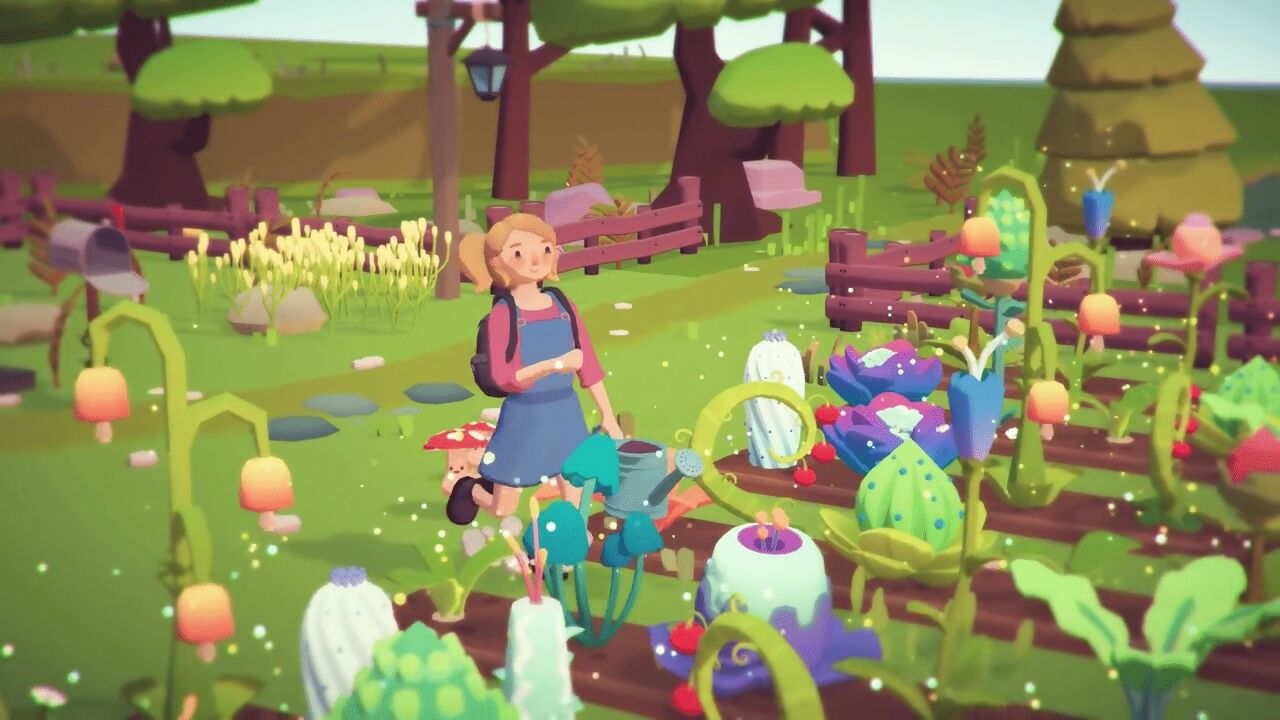 After Microsoft made a move to acquire Double Fine earlier this year, Ooblets developer Glumberland decided not to continue on with the publisher and, although they initially wanted to self-publish, they eventually did an exclusivity deal with Epic to release the forthcoming farming game for PC through the Epic Games Store, so that they would have enough funding to make sure they had peace of mind while finishing the title.
"(Epic) offered us a minimum guarantee on sales that would match what we'd be wanting to earn if we were just selling Ooblets across all the stores," Glumberland said at the time. "That takes a huge burden of uncertainty off of us because now we know that no matter what, the game won't fail."
Unfortunately, it appears that there has been a horrendous backlash against Glumberland devs Rebecca Cordingley and Ben Wasse in response to the Epic deal.
"We really misjudged how angry so many people would be," they wrote. "This whole thing has just devastated us. We've been getting thousands if not tens of thousands of hateful, threatening messages across every possible platform nonstop. It's especially hurtful since we've had such a positive, supportive relationship with our audience throughout development."
Epic says the hate campaign against the Ooblets devs highlights "a disturbing trend which is growing and undermining healthy public discourse, and that's the coordinated and deliberate creation and promotion of false information, including fake screenshots, videos, and technical analysis, accompanied by harassment of partners, promotion of hateful themes, and intimidation of those with opposing views."
The company undercuts the likes of Steam by offering game devs an 88% revenue share, which it says should create "a healthier and more competitive multi-store world for the future."
Epic went on to thank people who have slammed the awful negative feedback that Glumberland has suffered through, appreciating those who "continue to promote and advocate for healthy, truthful discussion about the games business and stand up to all manners of abuse."
Wireframe #19 is out now