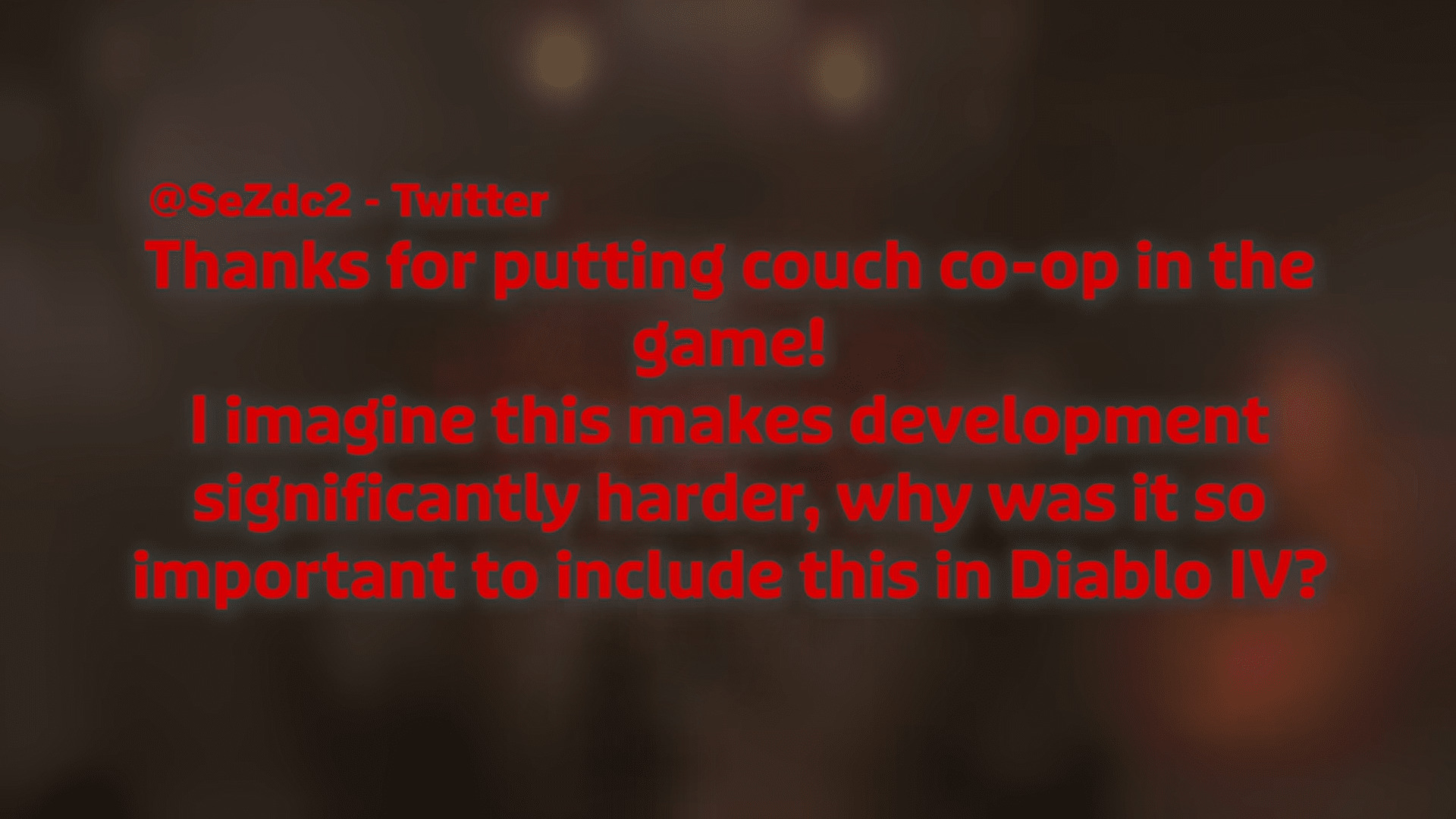 The video 'Diablo 4 Devs Answer YOUR Questions' seems to include queries from non-existent Reddit and Twitter accounts.
---
Update: As noted by Bloomberg's Jason Schreier, the Future Games Show has since responded to the accusations below, saying the questions were from real users and team members, but their various handles were "randomly generated" to protect their identity. This still remains an incredibly odd PR own-goal, we'd politely suggest.
Our original story follows…
Future Games Show, the games showcase event run by Future Publishing, has been accused of using fake questions in a YouTube video where Diablo IV's associate game director Joseph Piepiora and art director John Mueller answer questions from fans.
The video, entitled 'Diablo 4 Devs Answer YOUR Questions', was posted on 25th May and includes a series of questions for the developers that are supposedly from players of the game. However, viewers quickly began to comment that some of the questions seemed fake. Indie developer Philtacular took a closer look at the usernames given for the people who have submitted questions in a series of tweets. He found several of them had dormant social-media accounts, or ones that had been set up after the video had been posted.
The first 'player question' in the video is from @GRYITH on Twitter – which is actually the account for Josh Lloyd, the editor of the video. Another is from @EmmaRockz, an account with a single follower and a single tweet from back in 2010 that simply declares "hey I luv justin bieber!!!!!!!!!!!!!!".
One question is supposedly from Immolant1997 on Reddit, an account that was set up the day after the video was posted, seemingly by someone wishing to poke fun at the whole affair. Ditto for @SeZdc2 and @RobfromtheBlock on Twitter.
Underneath the Future Games Show video there is a note saying: "Some of the usernames in the video have been altered for anonymity, at the request of the user". This could partly explain the mystery, if the usernames were altered to point to non-existent social-media accounts for the sake of anonymity.
But then again, why make up a social-media account when you could just write 'anonymous' or 'name withheld'? This, along with the oddly-specific nature of some of the questions, makes us a little suspicious.