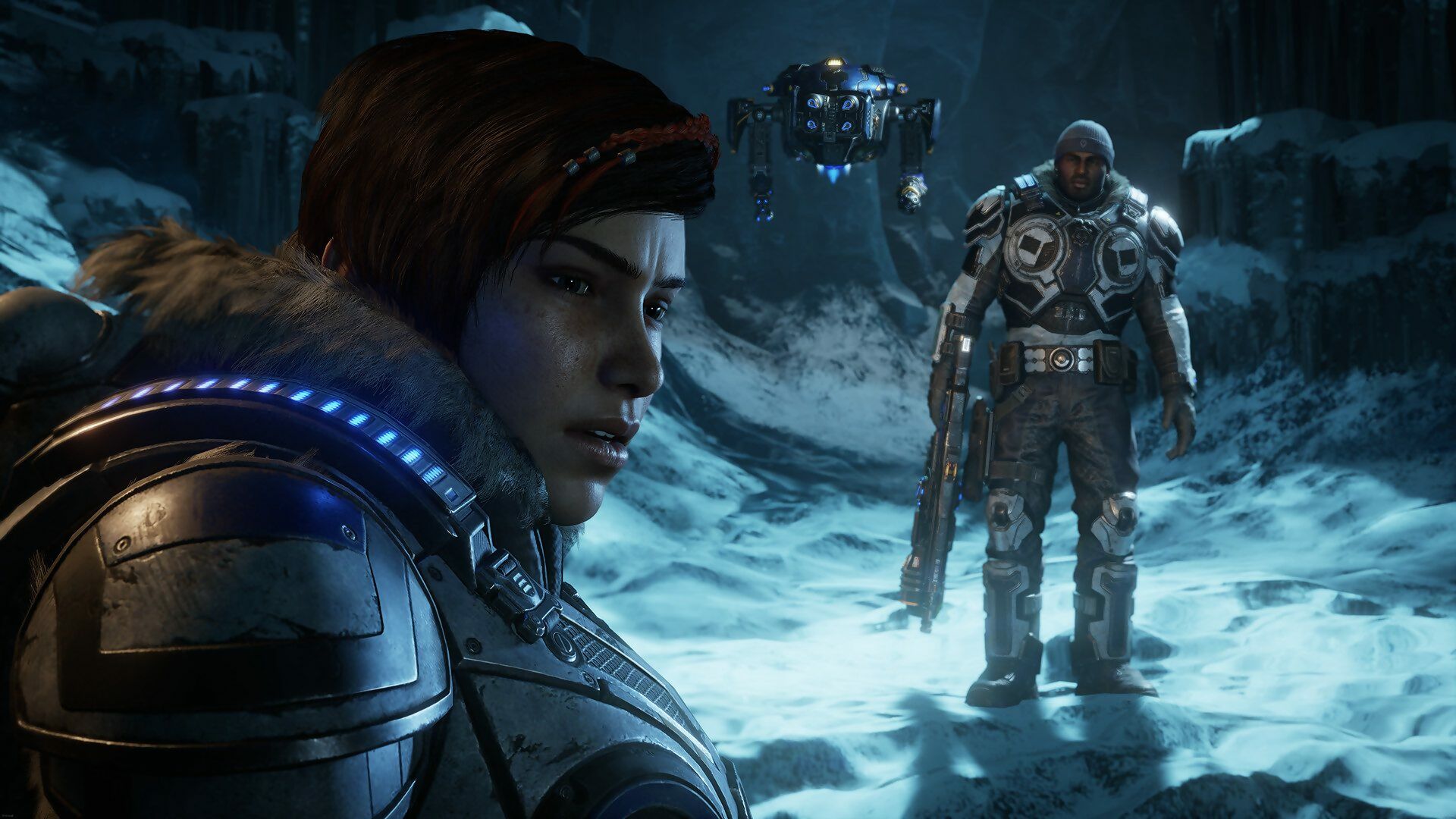 Rod Fergusson made his keynote address at the Montreal International Game Summit this week (via GIbiz) and spent some time talking about The Coalition's active strides to be more inclusive when designing Gears 5, citing the motto "unless you consciously include, you will unconsciously exclude."
"If you just do what you're doing without thinking about how to include others, your normal biases are going to kick in and you're going to forget people just because they're not part of your social circle, not part of your demographic," Fergusson said. "You're not thinking about them. It's just a reminder that if you want to include and grow your audience, you have to be very explicit about how you do that."
Fergusson also addressed the ongoing problem with accessibility in the industry, specifically calling out devs who don't include text size options.
"Even after us, there have been a number of games that have come out that have done it wrong, in terms of text being so small that even I can't read it on a 4K TV of decent size," he said. "There are people who just don't understand that a simple thing like allowing people to change the size of a font in a caption can open a game up, and open a world to a different player. And it's sad that's still happening today, but at least the conversations are happening."
For Fergusson, diversity was also key, and he personally pushed Gears 5's designers to move up the inclusion of LGBTQ+ banners to be present at launch, after getting advice from Microsoft's internal GLEAM (Global LGBTQ+ Employees and Allies at Microsoft) team.
"Initially we anticipated this could be a problem for us, because we're a global company, an international company, and the rights of (LGBTQ+) people are not the same throughout the world. We were a little bit nervous about what we were supposed to do," Fergusson said, before also indicating that they didn't want to co-opt anyone's identity, pre-launch. "We didn't talk about this ahead of time because that's not for us. It's only for people who care about those things. It's their community; it's there if they want."
Wireframe #26 is out now