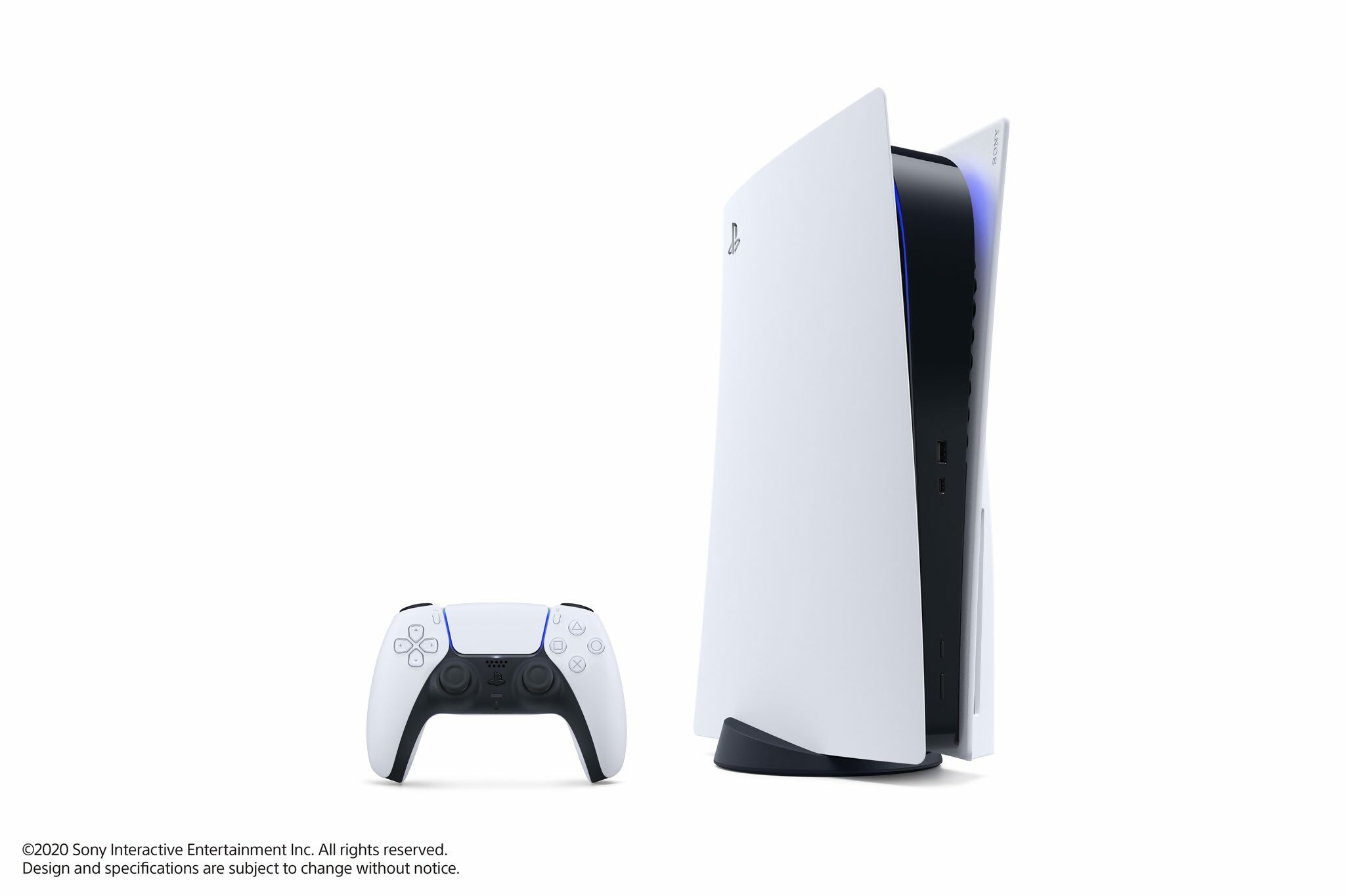 Sony last night gave the public its first look at the upcoming PlayStation 5: a mix of games console, 80s sci-fi fever dream, and home networking router. Opinions are divided, but we'll keep ours out of this very serious news piece in which I add a bit to the end of the sentence here saying… I actually really like it. Hmm.
The PS5 was shown off at the end of an hour-plus stream showcasing all manner of titles heading to the console, both exclusive and not, triple-A all the way down to teeny indie productions.
The machine will be available in two flavours: disc-ed or discless, with the latter 'digital edition' eschewing a physical media slot in favour of going all download, all the time. No price was announced; Sony says this will come later in the year. I'll put my money on £450 for the cheapest model, boom.
A new Spider-man title – Marvel's Spider-man: Miles Morales – was shown off to much cooing, while a brand new adventure in the long-running Lombax-'em-up franchise, Ratchet & Clank: Rift Apart made Sony brass Jim Ryan's claim the PS5 would mark a huge change for all gaming forever ring a bit hollow, given you were doing what you've been doing on R&C games since 2002. But it'll still be great.
A proper Gran Turismo 7 game will join the PS5 line-up at some point – let's put a guess on 'in 2025' given Kazunori Yamauchi's previous record – and a few other exciting-looking first-party games, including a remake of Demon's 'it's not Dark Souls' Souls to get all a-quiver about.
Joining the first party reveals were a lot more third-party ditties, from the most-next-gen-looking of the next-gen games NBA 2K21 showing the best sweat anyone's ever seen in a game (and boasting two-second load times), through to the indie-est of indie-alikes, Goodbye Volcano High, which stars a dinosaur in a band navigating the end of high school and the beginning of new… things.
There's a lot more besides, so you're probably better off scrubbing through the showcase video and finding your own bits to go wild about. Mine? Hitman III. Oh Hitman, you're so good.