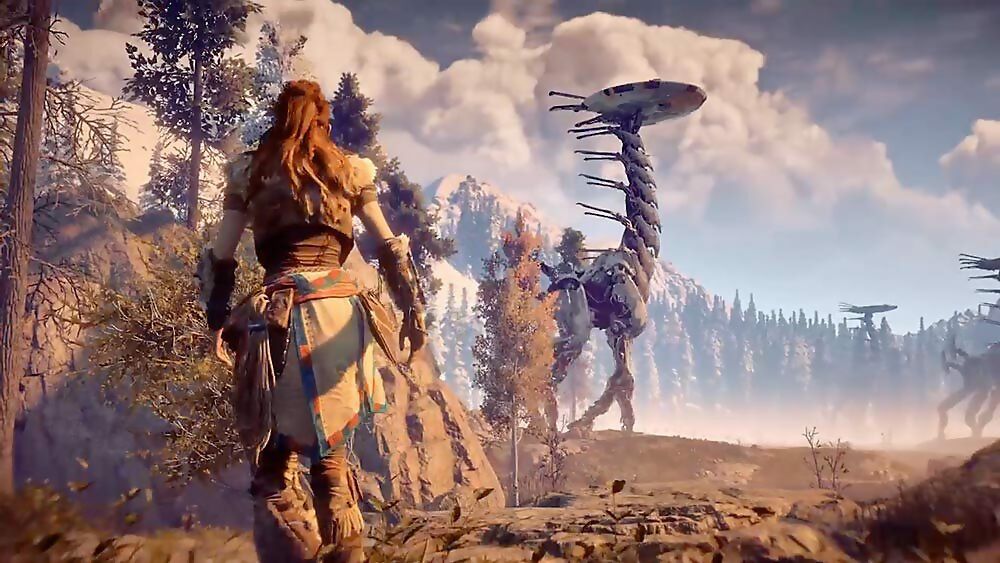 Horizon: Zero Dawn is eyeing a PC release later this year, according to a new report.
Kotaku says its sources have indeed revealed that the open-world RPG is very likely to make the move to PC soon, which is arguably a pretty huge deal. Horizon: Zero Dawn was developed by the Sony-owned Guerrilla Games as a PS4 exclusive, and it will be the first major game in a Sony chokehold to grab onto another platform. Other PS4 exclusive games have of course pulled this in the past – and Death Stranding will also reportedly hit PC in 2020 – but those games weren't made by Sony-owned studios.
Kotaku says they expect to see Horizon: Zero Dawn "on both Steam and the Epic Games Store" when it launches for PC, which will make it the very first Guerrilla Games title to arrive on a different platform since 2005.
Released in the early months of 2017, Horizon: Zero Dawn focuses on the third-person adventures of Aloy, who forges a path hunting mechanical dinosaurs in a post-apocalyptic landscape. The game marked Guerrilla's first new IP since 2004's Killzone, and was showered with positive reviews when it launched, and plenty of awards in the months that followed. It had sold over 10 million copies by February, 2019, with an expansion pack called The Frozen Wilds having been created and released in late-2017.
More on this as it develops.
Wireframe #30 is out now