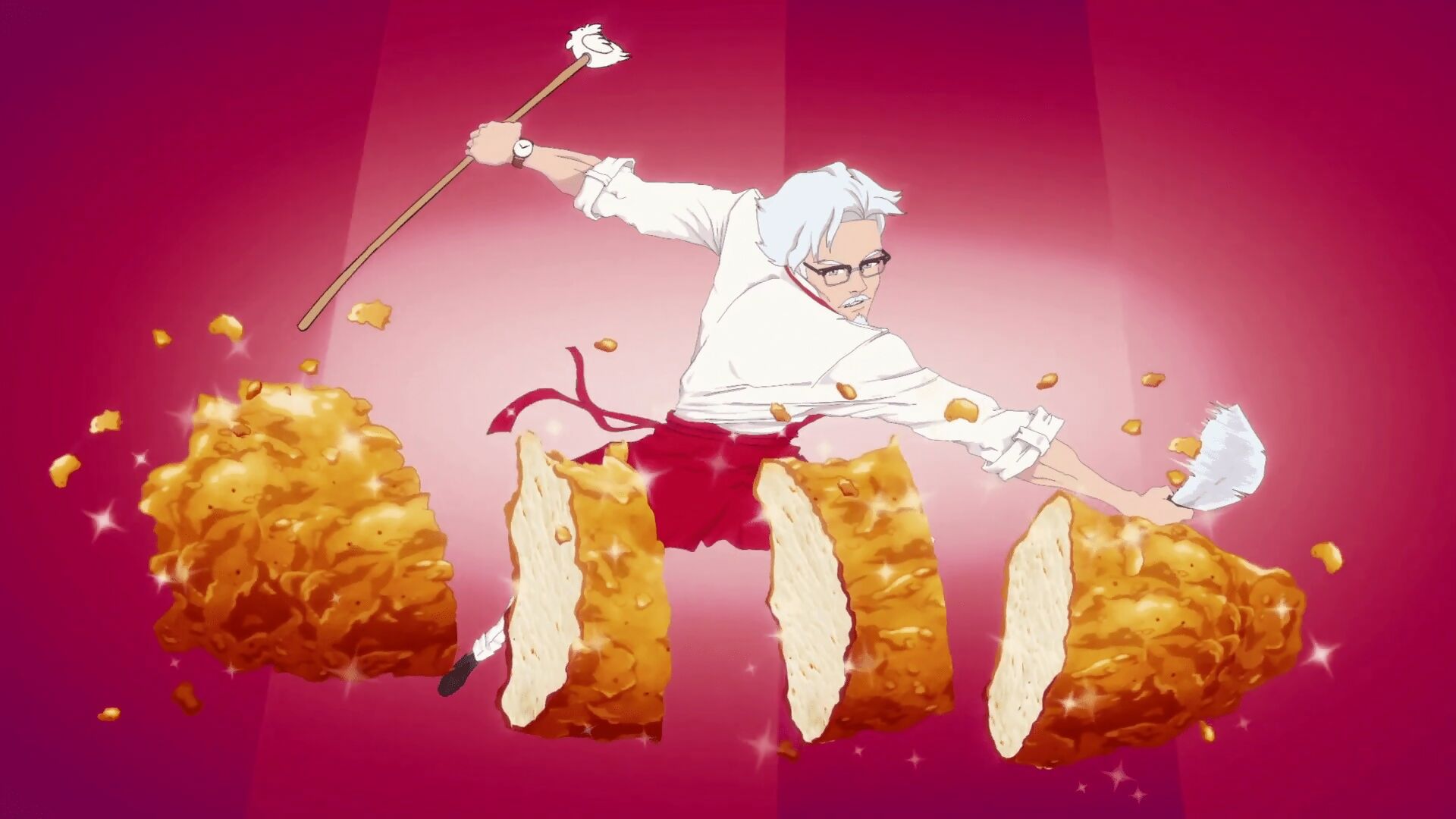 In further proof that we are indeed living in a surreal parallel universe, along comes news that KFC – vendors of fried chicken and, oddly, small plastic tubs of cold baked beans – have officially entered the video games industry.
Admittedly, the outlet first made their foray into the interactive medium a short while ago with the launch of its KFC Gaming Twitter feed – something we must admit we thought was created as some form of prank. Turns out, it wasn't, as along comes I Love You, Colonel Sanders! A Finger Lickin' Good Dating Simulator, which is being published by KFC and is now officially listed on Steam (thanks, PCGamesN).
As the title implies, you play a student at a cooking school, and Colonel Sanders is one of your classmates. Sure enough, there'll be lots of chicken frying, juggling herbs and spices, and yes, a bit of dating. Look, here comes a trailer:
The game's developed by a studio named Psyop, who previously made the visual novel Camp W and Vr experience, Kismet. We're still not ruling out our suspicion that the CIA might be behind its development, too.
There's no release date yet, but we'll keep you posted on this southern-fried dating sim as we hear it.
Wireframe #21 is available in stores and online now.