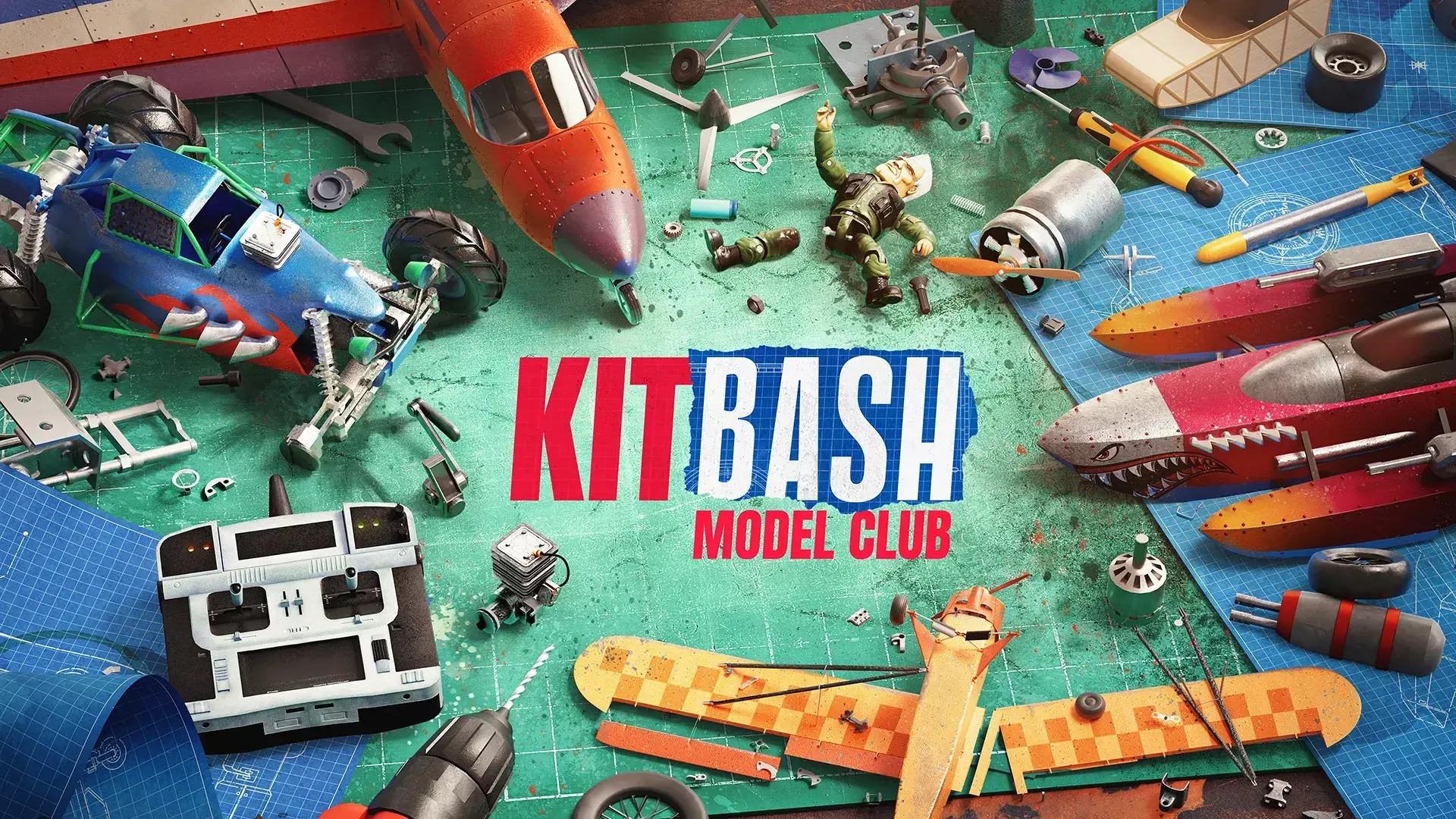 Kitbash Model Club, formerly known as Balsa Model Flight Simulator, is the next game from the creator of Kerbal Space Program. Here's a trailer and some other details.
---
Build a magnificent flying machine, take it out for a test flight, watch it crash, then go back to the drawing board and try again. It was a loop that made Kerbal Space Program the addictive sensation it was all those years ago, and the creator of that game is back with a similar project, Kitbash Model Club.
While Kerbal was concerned with space travel, Kitbash Model Club lets you build and test a range of terrestrial craft, including planes, boats, and cars of varying shapes and sizes. Once your vehicle's designed and built, you can take it out to the world and put it through its paces.
Aside from ensuring your pride-and-joy actually flies (or drives, or floats) Kitbash Model Club will allow you to engage in competitions with friends, including Biggles-style dogfights in planes.
Kitbash Model Club is the work of Kerbal designer Felipe Falanghe, who's been working on the project at his new studio, Floating Origin Interactive. Work on the game began way back in 2018, and for many years, the game was called Balsa Model Flight Simulator.
Wireframe magazine caught up with Falanghe to chat about the project in 2021, when its Early Access phase launched, and he talked about how the project was born from his love of flight and childhood memories of building and crashing little wooden planes.
"It's important to state that Balsa isn't meant to be a follow-up to Kerbal in any way," Falanghe said at the time. "Balsa isn't a second step after Kerbal, it's a new first step. This was a project I started on my own, from my own game dev studio – which has a team of entirely two people. It was built from scratch, and the only things it takes from Kerbal are the lessons learned."
The game has since broadened out to encompass land and sea-based models as well as planes, which likely explains the major title change.
Kitbash Model Club is due for release on Steam in 2023.