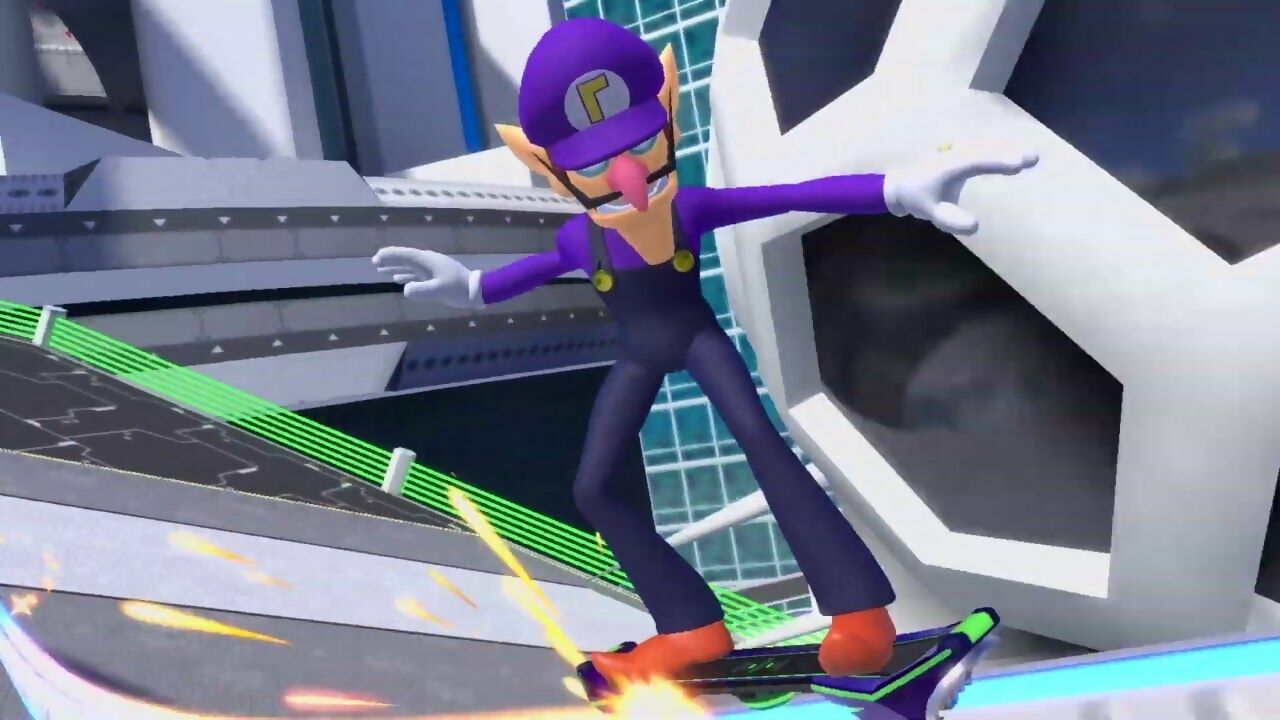 Nintendo and Sega have released a new trailer for Mario & Sonic At The Olympic Games Tokyo 2020, which shows off the 'Dream Events' set to be included in the game, and you may well get some heavy Sonic Riders vibes from it.
Indeed, alongside Dream Shooting and Dream Karate in Mario & Sonic At The Olympic Games Tokyo 2020, there is Dream Racing – essentially hoverboard racing. Waluigi on a hoverboard is something we didn't know we absolutely needed in our lives until this week. Pure coincidence.
Mario & Sonic at the Olympic Games Tokyo 2020 will mainly be about staying in Olympic reality, though, and will have feature all the events below. 'Gymnastics – Floor Exercise' stands out, tbh it's about time Bowser was forced to have perfect form.
100m
110m Hurdles
4 x 100m Relay
Archery
Badminton
Boxing
Canoe Double (C-2) 1000m
Discus Throw
Equestrian – Jumping
Fencing
Football (Soccer)
Gymnastics – Floor Exercise
Javelin Throw
Karate – Kumite
Rugby Sevens
Skateboarding – Park
Sport Climbing
Surfing – Shortboard
Swimming – 100m Freestyle
Table Tennis
Triple Jump
As previously revealed, you'll also get to travel back in time to the Tokyo Olympic Games in 1964 for a "nostalgic" pixel-y 2D version of the event when the game is released on 8th November.
extreme Switch clicking noise intensifies
Wireframe #22 is out now