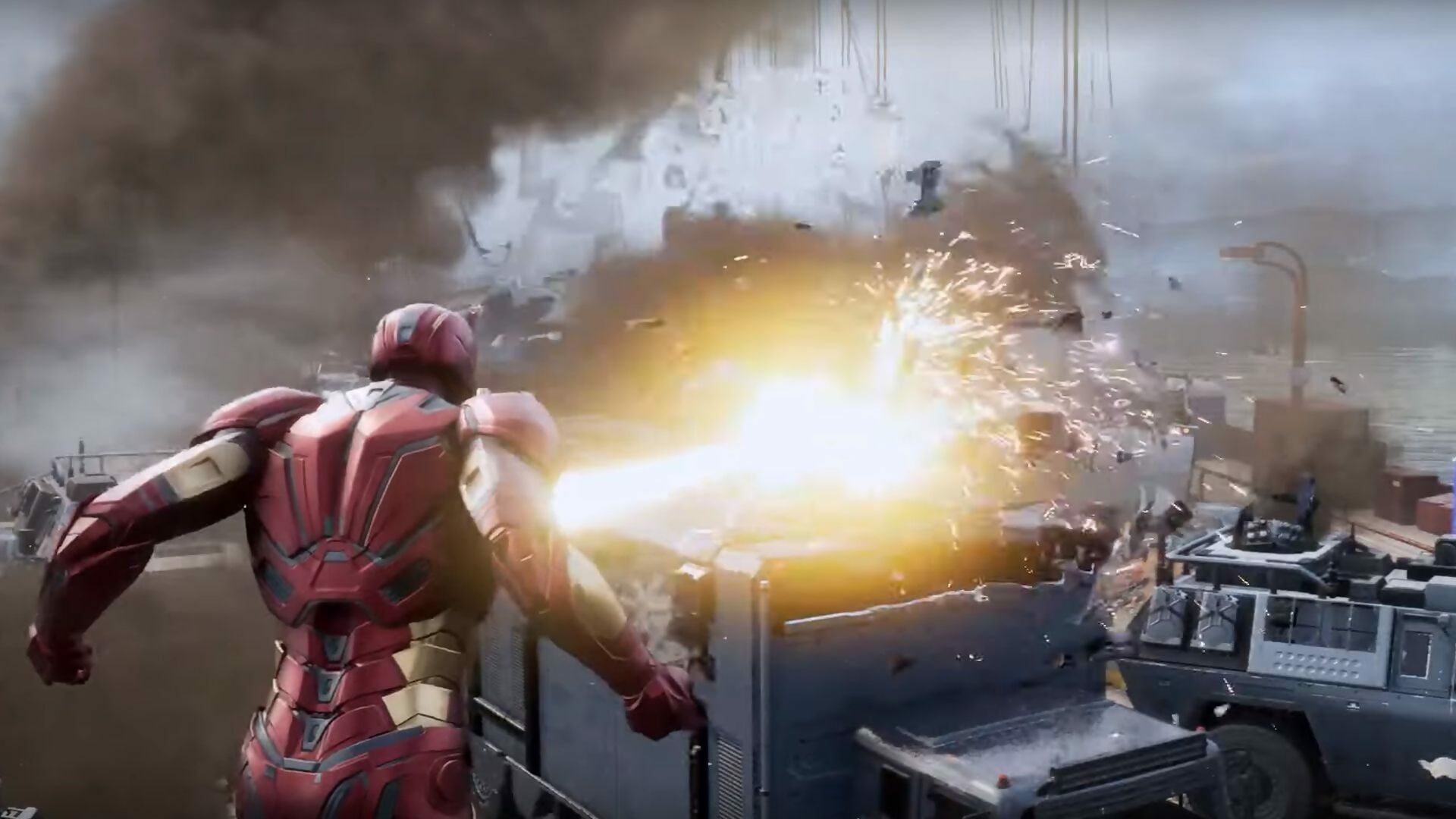 It's time for us plebs to take a good, long look at Square Enix's forthcoming Marvel's Avengers game. First debuted at San Diego Comic-Con, new and extensive gameplay footage from Crystal Dynamics and Eidos Montreal's highly anticipated 2020 title is now online.
In the midst of Gamescom, 18 minutes of Avengers-heavy action has arrived to convince you that the game's lack of MCU actor likenesses is not a problem, as these new versions of Thor, Iron Man, Hulk, Captain America and Black Widow go head-to-head with an escalating menace.
"Marvel's Avengers begins at A-Day, where Captain America, Iron Man, the Hulk, Black Widow, and Thor are unveiling a hi-tech Avengers Headquarters in San Francisco — including the reveal of their own helicarrier powered by an experimental energy source. The celebration turns deadly when a catastrophic accident results in massive devastation. Blamed for the tragedy, the Avengers disband. Five years later, with all Super Heroes outlawed and the world in peril, the only hope is to reassemble Earth's Mightiest Heroes."
Marvel's Avengers will be released on May 15, 2020 for PS4, Xbox One and PC.
Wireframe #20 is out now