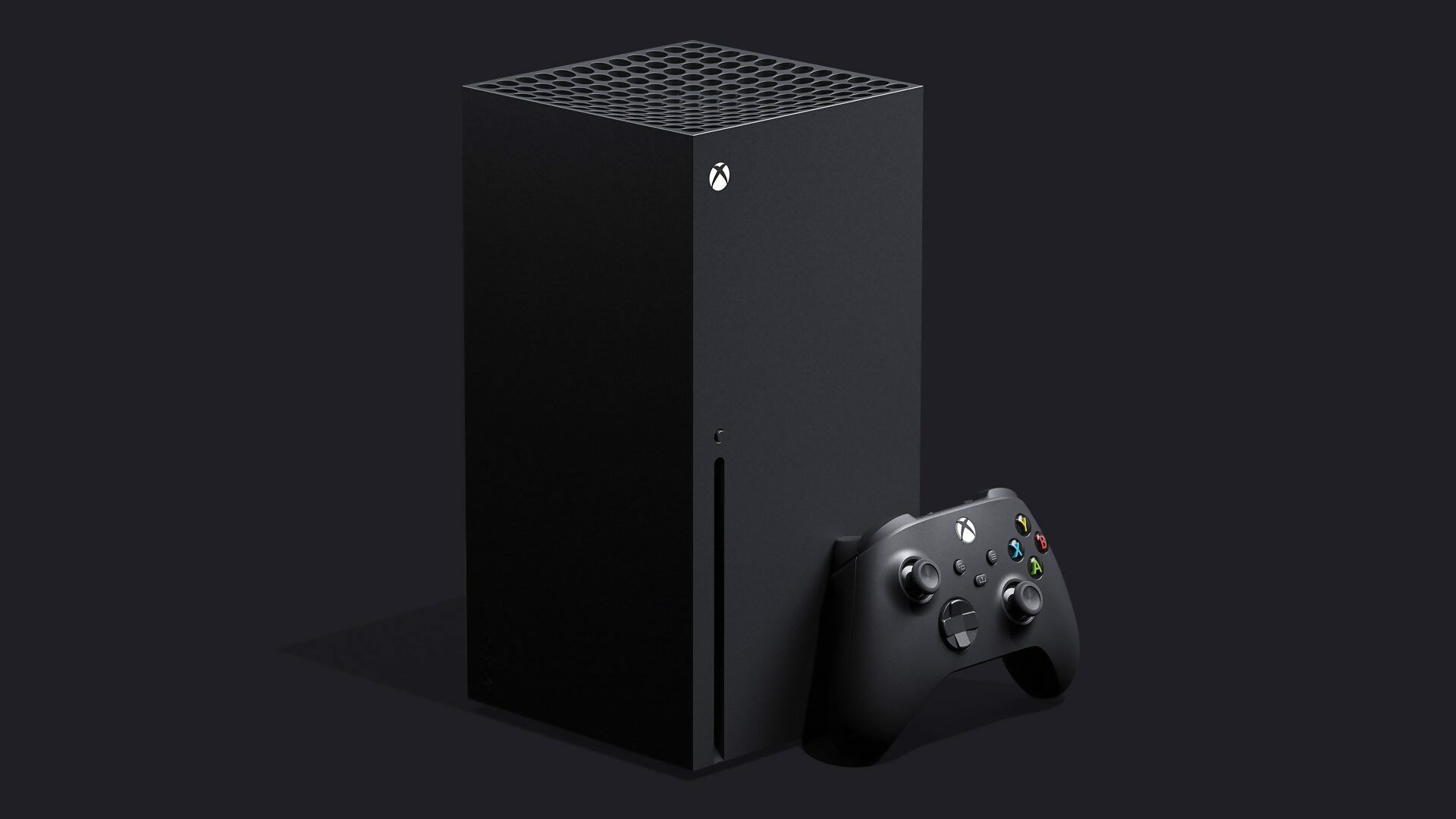 We've known all about Microsoft's next-gen console for a while now, obviously – it's the system formerly known as Project Scarlett.
But thanks to a big, trumpeting announcement at last night's Game Awards 2019, we now know it's proper name: the Xbox Series X. That's quite a name, and it's a chunky-looking system, too: it's a matt black monolith with a few svelte vents and slots dotted around the case. And while we're told it can be laid on its side, it looks like it'll be an imposing sight in our living room once it finally arrives.
There's also a new wireless controller to go with the system; it's less of a radical design than the Series X tower itself, but it now has a Share button – predictably enough – and it'll be compatible with the previous-gen Xbox One as well as Windows 10 PCs.
The main thing the Series X has to boast about, though, is its shiny new hardware. Xbox boss Phil Spencer reckons it'll support 4K, 60FPS visuals, with 'a possibility' of 120FPS and 8K. We already know what one of the Series X's launch games will be: Ninja Theory's been quietly working on a sequel to its superb Hellblade: Senua's Sacrifice. The new trailer for what's billed as Senua's Saga Hellblade II was also unveiled last night, and here it is:
Those are some very realistic severed limbs, we'll sure you'll agree. There are more saucy graphics on display in the Series X announcement trailer, which only reinforces the notion that the console will have a seismic impact on humanity the likes of which hasn't been seen since that big black slab appeared in 2001: A Space Odyssey. Take a look:
The Xbox Series X will arrive to evolve our monkey brains in 'holiday' 2020.