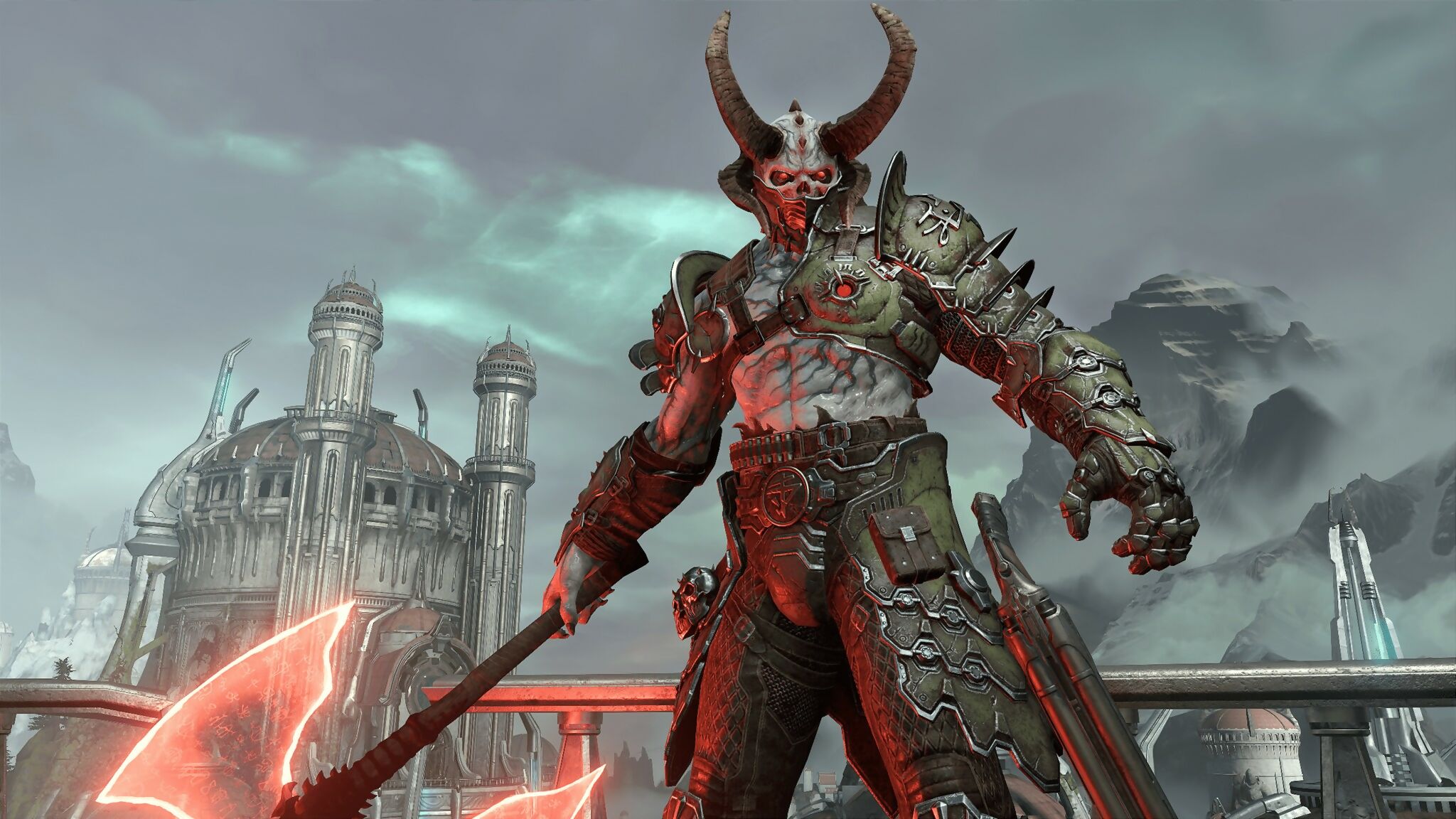 A wise man once said that life moves pretty fast. If you don't stop and look around once in a while, you could miss it. But as the kids say nowadays… ain't nobody got time for that.
Wireframe is summing up the most essential games news for you in bite-size chunks, as often as we can.
It's E3 week and we've just had a bunch of press conferences. Here's some of the highlights – read on…
Yours Eternally
I want to scoff so loud it gives me a headache when id Software talks about a focus on storyline in Doom Eternal, sequel to 2016's superb reboot of the FPS legend, but then… this trailer. Traps and chainsaws and angels and demons and oh my.
Doom Eternal releases November 22 on PC, Xbox One, and PS4.
Looper
Arkane Lyon's new game, Deathloop, showed us nothing of real note, but it told us a lot to get excited about. Basically two assassins face off in an endless time loop, one trying to protect said loop, the other trying to end it.
I mean, that doesn't tell us much, but Arkane is ace so it's one to keep an eye on.
Game of Souls
Away from Bethesda, other things happened. Things like the long-rumoured tie-up between FROMSoftware and George R.R. (pronounced 'grr') Martin. Yes, the game known as Elden Ring brings together the talents of the Game of Thrones bloke and that guy who made Dark Souls, Hidetaka Miyazaki.
Not much else to go on right now, apart from that it'll be a dark fantasy action RPG, and it'll be difficult. Obviously.
Finally
Final Fantasy VII's remake is coming out March 3, 2020. It looks ace, though in being enrealified (real word) does lose some of that low-poly charm of the original. Also Barret's voice is ludicrous. But hey.
Micro-showoff-t
Microsoft knocked a few zingers out of the park (I don't know baseball metaphors), officially opening up Game Pass Ultimate to the public – that's Xbox Game Pass, PC Game Pass, and Xbox Live all bundled into one for £11 a month – announcing it had acquired Tim Schafer's DoubleFine Studios, and teasing us all with a bit of info on the next Xbox console, codenamed Scarlett.
Said info being Halo Infinite will launch with the console, and it's coming 'holiday' 2020. So late next year, then.
'XBOX WON E3 LOLOLOL NOOB' etc. Sorry, old habits.
Jedis
And finally, EA released its first look at Respawn's take on a galaxy that isn't close or recent: Star Wars – Jedi: Fallen Order. It's a third-person action game that looks beautiful and is definitely Star Wars, and I'll stop at that because otherwise I'll start criticising how it just looks like any other third-person action game from the past decade… ah, damn. Did it anyway.
I say' finally, but there's loads of other E3 stuff out there – I just have to get back to the whole 'making the magazine you all love so very much' thing.
Secret rogue entry 2077
I totally forgot about this one, which is ridiculous. Cyberpunk 2077 has a release date: April 16, 2020. But that's not all – it will also feature one Keanu 'Keenoo' Reeves as Johnny Silverhand in the game, and that's pretty darn cool. I might even be tempted to go 'whoa' at the news, if I was feeling utterly predictable.