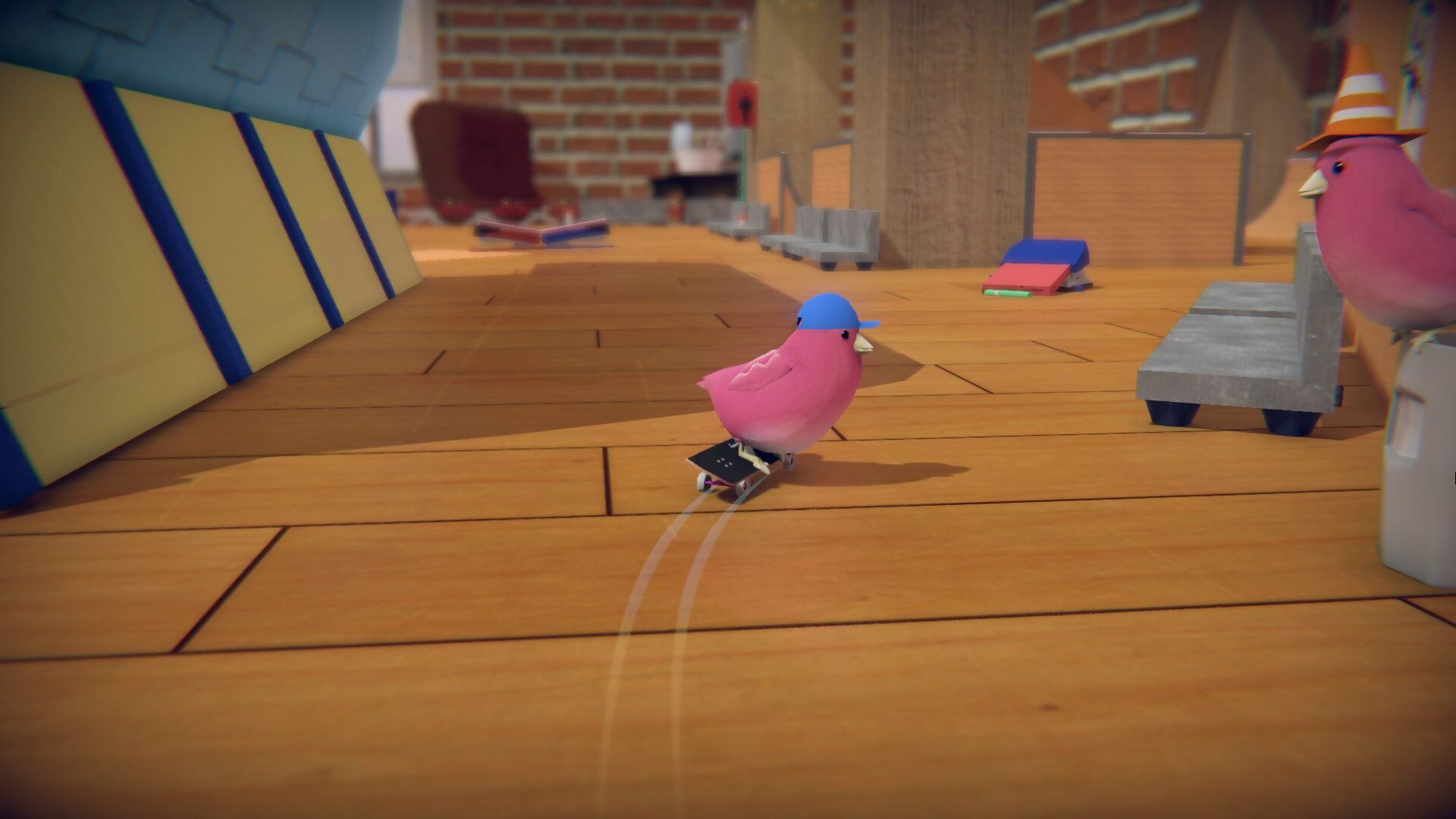 A wise man once said that life moves pretty fast. If you don't stop and look around once in a while, you could miss it. But as the kids say nowadays …ain't nobody got time for that.
Wireframe is summing up the most essential games news for you in bite-size chunks, as often as we can.
Read on…
Wasted
This violent new trailer for Wasteland 3 should wake you up…
Yikes. 'Meat clown' – two words you never want to see together.
Developer inXile Entertainment says number three will be out next Spring.
"Wasteland 3 is a passion project for inXile and especially me," explained CEO Brian Fargo. "I directed the first Wasteland in 1988 and its sequel was one of the original great crowdfunding successes, and it's a series we care deeply about. Thanks to our partnership with Deep Silver and Microsoft, we're able to deliver the kind of deep, immersive experience that Wasteland fans want and expect."
Immersive meat clown – three words you never want to etc etc.
Mana From Heaven
What else are you up to today? Cuz we've got about 20 minutes worth of new Trials Of Mana gameplay for you. Never before released in the West, the upcoming full HD remake of 1995's Trials has been "entirely rebuilt with revamped action-RPG battle, leveling and skill systems and modern 3D graphics."
Nice.
Wake Me Up Inside
And if that wasn't enough gameplay goodness for you (it is a day with a Y in it) there's also 10 minutes of Zelda: Link's Awakening Nintendo Switch gameplay doing the rounds. Why not, eh? You get extra tea and biscuit time on Thursdays, that's the law.
Tiny Hawk Pro Skater
The opening pitch on the SkateBIRD Kickstarter (which already smashed its goal this week) is "SkateBIRD: Be a skateboarding bird! Kickflip over staplers in this skateboarding video game about birds who try their best. It even has a tiny hawk!"
If you read that and felt the urge to push men, women and children out the way to be the first to play it, you're not alone, but luckily, you don't need to resort to such extreme measures, as there's now a playable SkateBIRD demo, which you can download right here.
We got the chance to preview the game with developer Megan Fox a couple of months ago, and our excitement certainly hasn't wavered since then.
HE'S WEARING A LITTLE HAT.
Dog Tired
There are no actual dogs in Watch Dogs Legion, because it forced Ubisoft developers into an existential crisis from which there was no escape.
"When you see the bin man working," creative director Clint Hocking told PCGamesN, "and then you shoot the bin man, we make his sister not like you, and we make his brother not like you. When you see the woman walking her dog and you shoot the woman, we really had to ask ourselves 'what do we do with the dog?'
"Does someone adopt the dog? Does the dog become a stray? Does it disappear out of the world? That doesn't seem fair. Do we need to up-res the dog and make the dog a part of the simulation? We already bit off a lot, and we were like 'I don't know how we do that. I don't know how we deal with this problem. And so yeah – no dogs."
Honestly, thank you.
Light Of My Life
After seven years, Torchlight 2 is finally set to debut on consoles. The beloved RPG is coming to Switch, Xbox One, and PlayStation 4 on 3rd September.
Post-Fallout
Could a grander scale beta have saved Fallout 76? Debatable, but Bethesda's Todd Howard thinks it might have gone a long way to rectifying the situation.
"My main regret is not doing a beta that a lot of people could play," he admitted. "Like if we had made it free for every Fallout 4 player and run a 24/7 beta, for a longer period of time, that would have let us see, OK, what are we really dealing with here?
So why didn't they?
"The betas we did were concentrated because we were worried about peak concurrencies," Howard said. "So we got those issues solved, but didn't get a good look at, how does the game really behave at scale 24/7. So that, you know… learned that lesson the hard way, but wish we had done that."
Wireframe Issue #15 Is Out Now