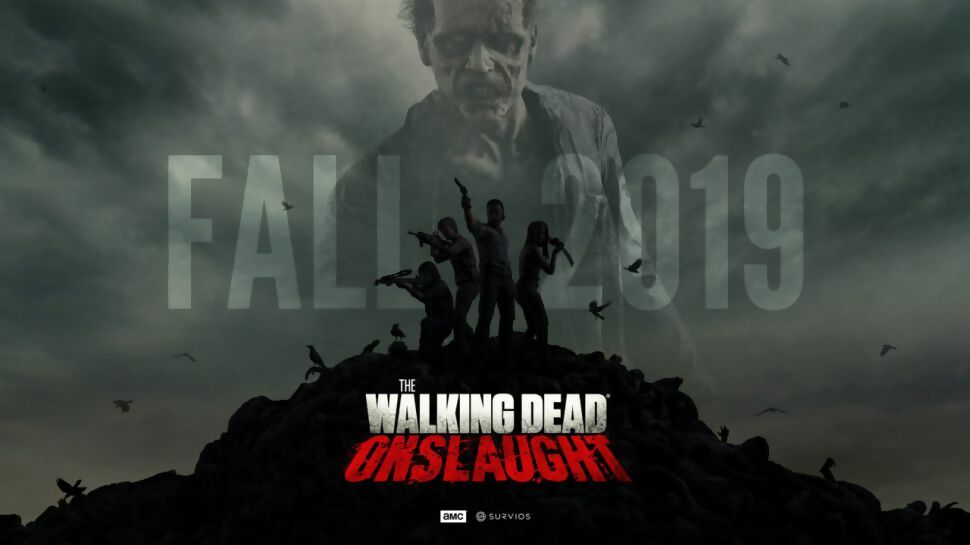 A wise man once said that life moves pretty fast. If you don't stop and look around once in a while, you could miss it. But as the kids say nowadays …ain't nobody got time for that.
Wireframe is summing up the most essential games news for you in bite-size chunks, as often as we can.
Read on…
Virtually Walking
Survios (Rocky, Creed: Rise To Glory) are prepping a VR action tie-in game for The Walking Dead. The Walking Dead Onslaught will be out in the autumn for Oculus Rift and HTC Vive, and with any luck, it'll be a lot more fun than Overkill's Walking Dead offering. You will at least be able to play as Rick, Daryl, Michonne, and Carol.
The game's Steam description hypes it up as "the most visceral combat experience that veteran VR-studio Survios has built to date" where you must "scavenge and wield an arsenal of iconic melee and ranged weapons using real-motion VR mechanics – and experience the variety of their graphic end results."
A brief preview awaits you below…
Shock & Aarrr
Ubisoft's open world pirate game Skull & Bones, which was originally announced all the way back in 2017, has been delayed again.
"Our first goal is to make Skull and Bones awesome for our players. We believe in our vision for the game, while also making sure the voice of our community is being heard," explained Ubisoft over on Twitter. "As soon as we're ready to share more, we'll do so."
We're going to batten down the hatches and push back on the game's arrival—this is a challenging news for us all, but it's what's needed to make Skull & Bones as awesome as it can be!

Our focus remains on quality first and we're grateful for your undying support ☠️⚔️ pic.twitter.com/ZCt85tY3TG

— Skull & Bones (@skullnbonesgame) May 15, 2019
Dreams Cap Com True
Because we can never get enough of those madcap marauders tinkering about with projects in Media Molecule's Dreams, we had to bring you akincibey71's efforts to remake the original version of Resident Evil:
Star Man
Parasol Stars could finally be coming to the C64, 27 years after it was cancelled by Ocean Software. At the time, Ocean claimed that a burglary had taken place at the coder's house, forcing them to nix the title – but that was a lie. Via Commodore Format, said coder – Colin Porch – subsequently revealed that his wife had smashed up the Parasol Stars discs in an argument before leaving him for another man.
Now, almost three decades later, Simon Jameson is working on finishing Parasol Stars for C64, determined to tie up that loose end once and for all:
Fast & Furisoft
Under pressure from the likes of Fortnite to keep up, Ubisoft are promising more frequent content updates for their games going forward:
"It is something we have been working on in the last 24 months. Our teams are getting organized to come more regularly with content and lots of our games are going to come with drops of content and events on a more regular basis," said Ubisoft CEO Yves Guillemot. "Rainbow Six is increasing its content drop speed a lot already and you will see that this year. Ghost Recon Breakpoint will see content drops on a regular basis because they will also have the PVP, the co-op, and the campaign."
Issue #13 of Wireframe is on sale now