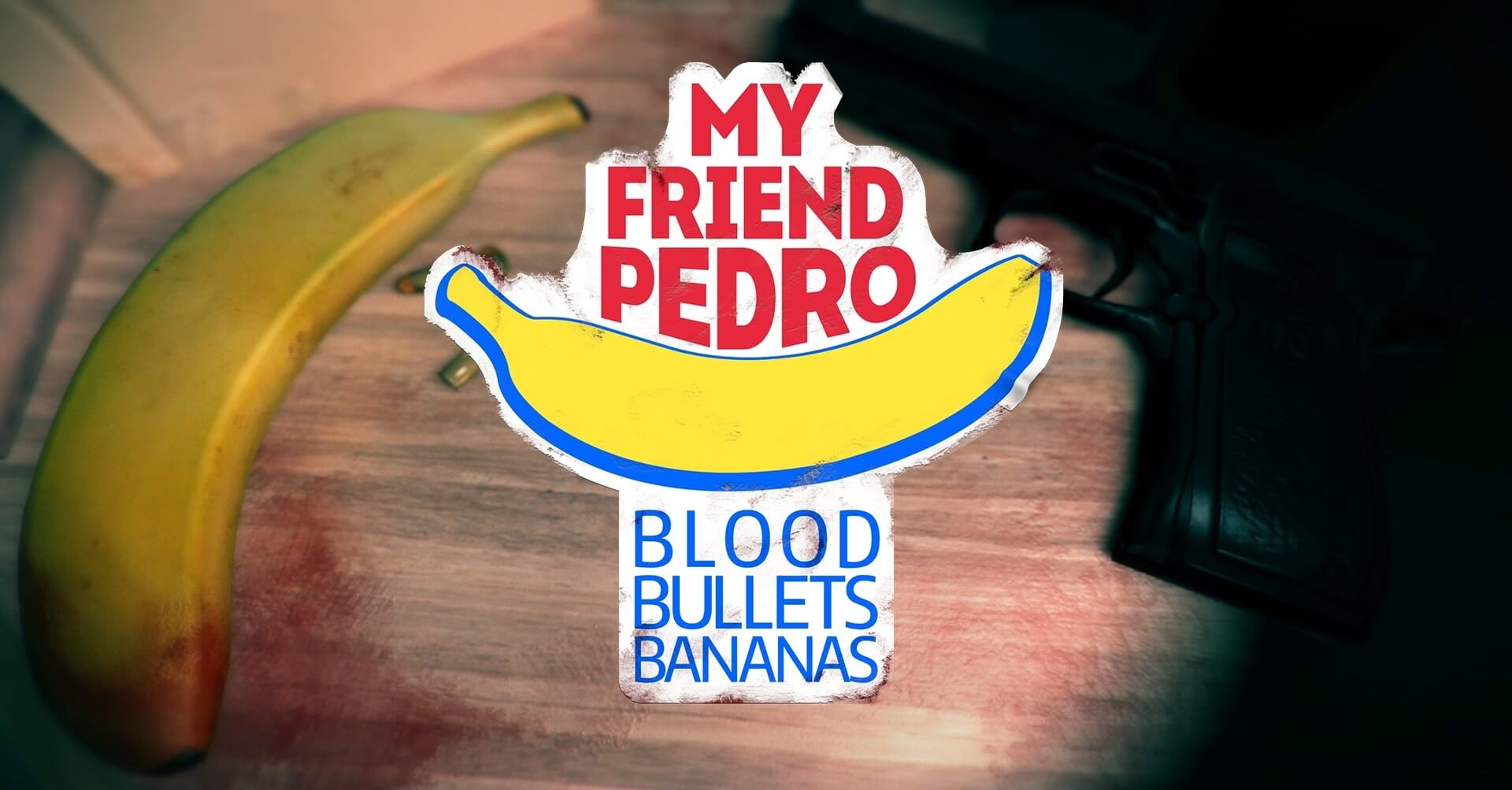 A wise man once said that life moves pretty fast. If you don't stop and look around once in a while, you could miss it. But as the kids say nowadays …ain't nobody got time for that.
Wireframe is summing up the most essential games news for you in bite-size chunks, as often as we can.
Read on…
My Friend Carnage
"Violent ballet" game My Friend Pedro is coming to Switch and PC on 20th June from Devolver Digital. It looks utterly bonkers and we must play it at all costs (which will be around £17.99).
Just …just watch this:
Right?
Tam To Shodown
There's a new trailer for Samurai Shodown doing the rounds. SNK's forthcoming fighting game will be out for PS4 and Xbox on 25th June, with PC and Switch versions arriving later in the year.
Ray Of Light
If you're a regular reader, you know we like to find a little free weekend game for you to try if you've not much going on and are low on cash. To that end, Quake II RTX is available to download for free from Steam right now.
The new version of the iconic title is an attempt to give Quake II "back to gamers with a bold new look" according to Matt Wuebbling, the head of GeForce marketing at Nvidia. "Ray tracing is the technology that is defining the next generation of PC games, and it's fitting that Quake II is a part of that."
What say you?
Welcome To The Darkside
A fourth Darksiders game is in the works, a prequel called Darksiders Genesis. There'll be more info from THQ Nordic at E3 2019, but a brief teaser awaits you…
Old Scrolls
Bethesda Game Studios director Todd Howard is hoping that Elder Scrolls 6 will keep you hooked for at least ten years when it arrives, as they've learned from Skyrim that a huge gap between games is worth it in the long run.
"(Players) want a certain type of experience that is very, um, it's what we've done," he told IGN. "You can pick up this water bottle, you can do X, Y, and Z. Things that we love. The gap in between is obviously going to be long, it already is. On one hand, I think it's good to miss things. I think that makes people come to it with really fresh eyes. And I think when they eventually see the game and what we have in mind, they'll understand the gap more in terms of technology and what we want it to do.
"The one thing the gap does is people are still playing Skyrim, it's still one of the best-selling games. I know people joke about it online, but it's one of the best-selling games on Switch. Anything we put it out on, it becomes a hit game. And they love it, they still play it, it's almost infinitely playable, all of the mods and everything like that. And we're 8 years post-Skyrim. It lets us know going into Elder Scrolls 6 that this is a game we need to design for people to play for a decade at least, at least."
Stadia Mania
There was so much Google Stadia news this week and you've probably heard the majority of it by now, so we're popping a complete list of the included games announced so far below, just in case a couple passed you by:
Assassin's Creed Odyssey
Baldur's Gate 3 (!!!)
Borderlands 3
The Crew 2
Destiny 2
Darksiders Genesis
Doom
Doom Eternal
Dragon Ball Xenoverse 2
The Elder Scrolls Online
Farming Simulator 19
Final Fantasy XV
Football Manager 2020
Get Packed
Gylt
Just Dance 2020
Metro Exodus
Mortal Kombat 11
NBA 2K
Power Rangers: Battle for the Grid
Rage 2
Rise of the Tomb Raider
Samurai Shodown
Shadow of the Tomb Raider
Tomb Raider: Definitive Edition
Tom Clancy's The Division 2
Tom Clancy's Ghost Recon Breakpoint
Thumper
Trials Rising
Wolfenstein: Youngblood
Wireframe Issue #15 Is Out Now