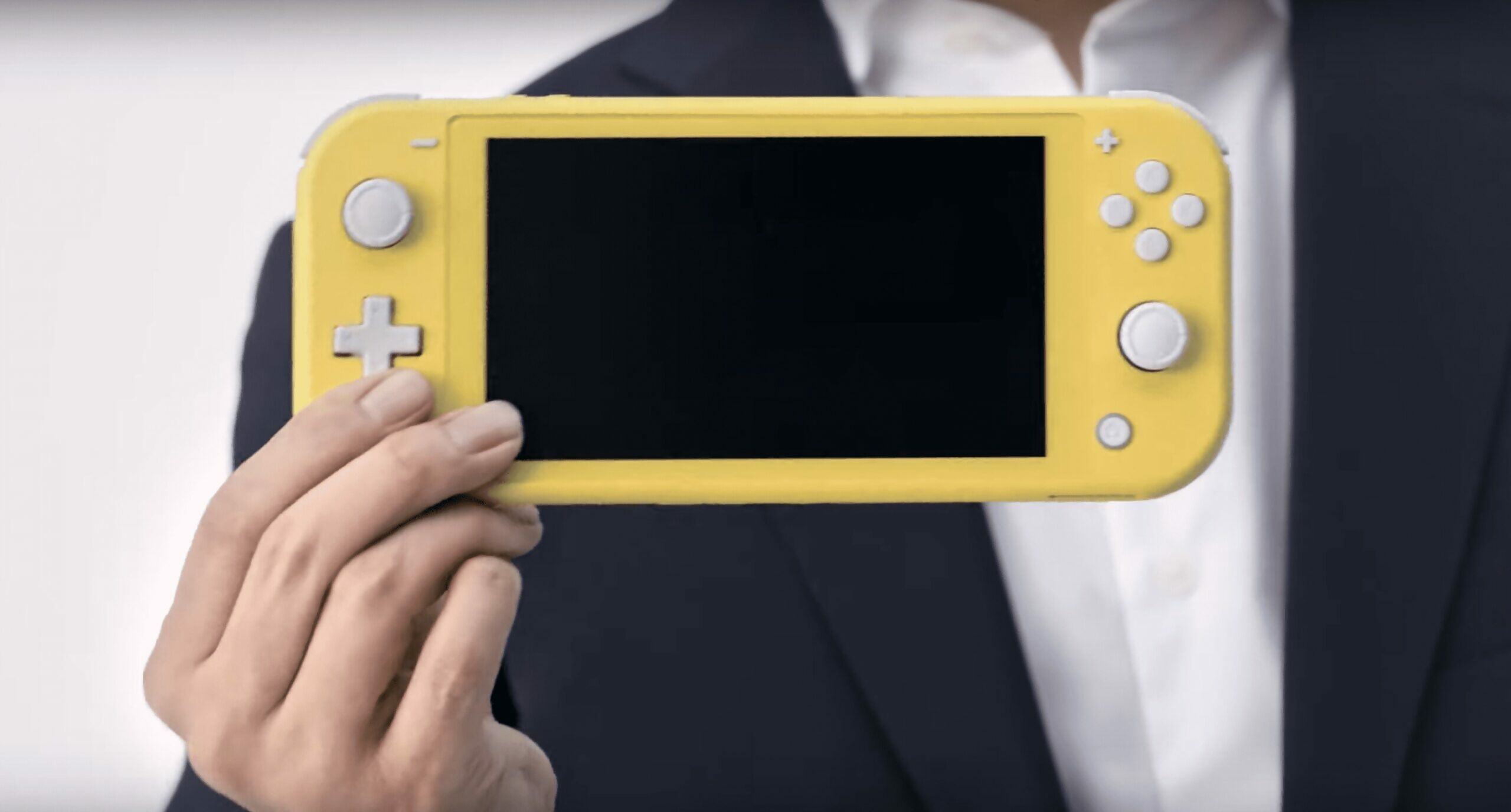 Confirming the assorted reports, leaks and rumours we've seen and heard over the past few months, Nintendo has announced the Switch Lite – a smaller, more compact version of its stablemate, designed specifically for use in handheld mode.
With a simpler form factor than the regular Switch, the Lite will also boast a longer battery life, and, because its controllers are permanently attached to the sides of the beast rather than detachable, a much cheaper price point – it'll cost $199.99 in the US, which makes it a third cheaper than the system many of us already have parked under our televisions.
If you're also concerned about whether your consoles will match your soft furnishings, the Switch Lite will come in a selection of colours at launch – yellow, grey and turquoise – though if previous Nintendo consoles are anything to go by, we can expect dozens of variations to emerge in the near future. A Tom Nook-themed Switch Lite, released in time for the latest Animal Crossing entry next March? We certainly wouldn't rule it out.
Otherwise, there are few surprises contained in the Lite, at least going on what we've seen so far: the touchscreen's fractionally smaller (5.5 inches versus the Big Switch's 6.2 inches), and at 8.2 inches long, it's more compact than the other model, too.
The big thing to bear in mind is that, for $100 less, you're getting a bit less flexibility: the Lite won't come with a charging cradle, and it can't be connected to a television. All the same, it's a tempting enough gadget at that price point, much like the 2DS before it; at the very least, its solid design means we won't be losing those dinky Joy-Cons down the back of the sofa.
The Switch Lite launches on the 20 September. Until then, here's Nintendo's propaganda video:
Wireframe #17 is available now.