Over Jump Rally is an arcade racer firmly in the vein of the classic Sega Rally. We talk to its developer Alessandro Schiassi about his hopes to have the project taken on officially by Sega…
---
In the 1980s and 90s, Japan ruled the arcades, and one area it particularly excelled in was the racing genre. The likes of Namco, Sega, and Taito put out dozens of thrilling titles during that era, from Out Run, to Chase H.Q. to Continental Circus. In the late 90s, we got much-loved polygonal 3D racers like Ridge Racer and Sega Rally, both of which received some impressively faithful conversions to the PlayStation and Saturn respectively.
Italian developer Alessandro Schiassi clearly has fond memories of that golden age of arcade racers, as proven by his current project, Over Jump Rally. Evidently designed as a Sega Rally remake, the racer was born from Schiassi's love for arcades and the "top quality graphics" they regularly turned out in their heyday. "After the 80s, simulation titles seemed to take over," he says, "but it's also true that, today, there's no way to experience a real racing simulation, unless you were to spend a lot of money on a wheel, pedals, VR headset, and so on."
Schiassi initially had very different career goals, having studied industrial design at university. Everything changed after he had the chance to work on the fan-made movie, Metal Gear Solid: Philanthropy. He recalls how that experience completely revolutionised his future plans – he even decided to drop out of university and move from his native Italy to the United States to concentrate on filmmaking. "It was a zero budget fan project which ended up being a lot of fun, working closely with a lot of amazing people," he says. "In that movie I was a VFX artist, even though I hadn't really done that before. After two years of only working on that, I decided to move to Los Angeles in order to work on VFX full-time."
With work as a freelance artist taking off – he contributed to big-budget movies like Searching and Venom – Schiassi began to lose interest in working on other people's projects. He recalls that's one of the main reasons why he decided to start looking to make something personal. "The release of Unreal Engine 5 opened my eyes," he says. "The demo looked absolutely incredible, so I quickly decided to start getting into that."
Having little experience with Epic's game engine, Schiassi decided that designing a new game from scratch would be outside his comfort zone. "I'm definitely not a programmer, so I needed to start from something simple which would also look good in a photorealistic environment, which UE5 could easily provide," he says. "So, I settled on recreating the first track from Sega Rally and, from there, saw that it was working well, so I started a full-on remake of the project."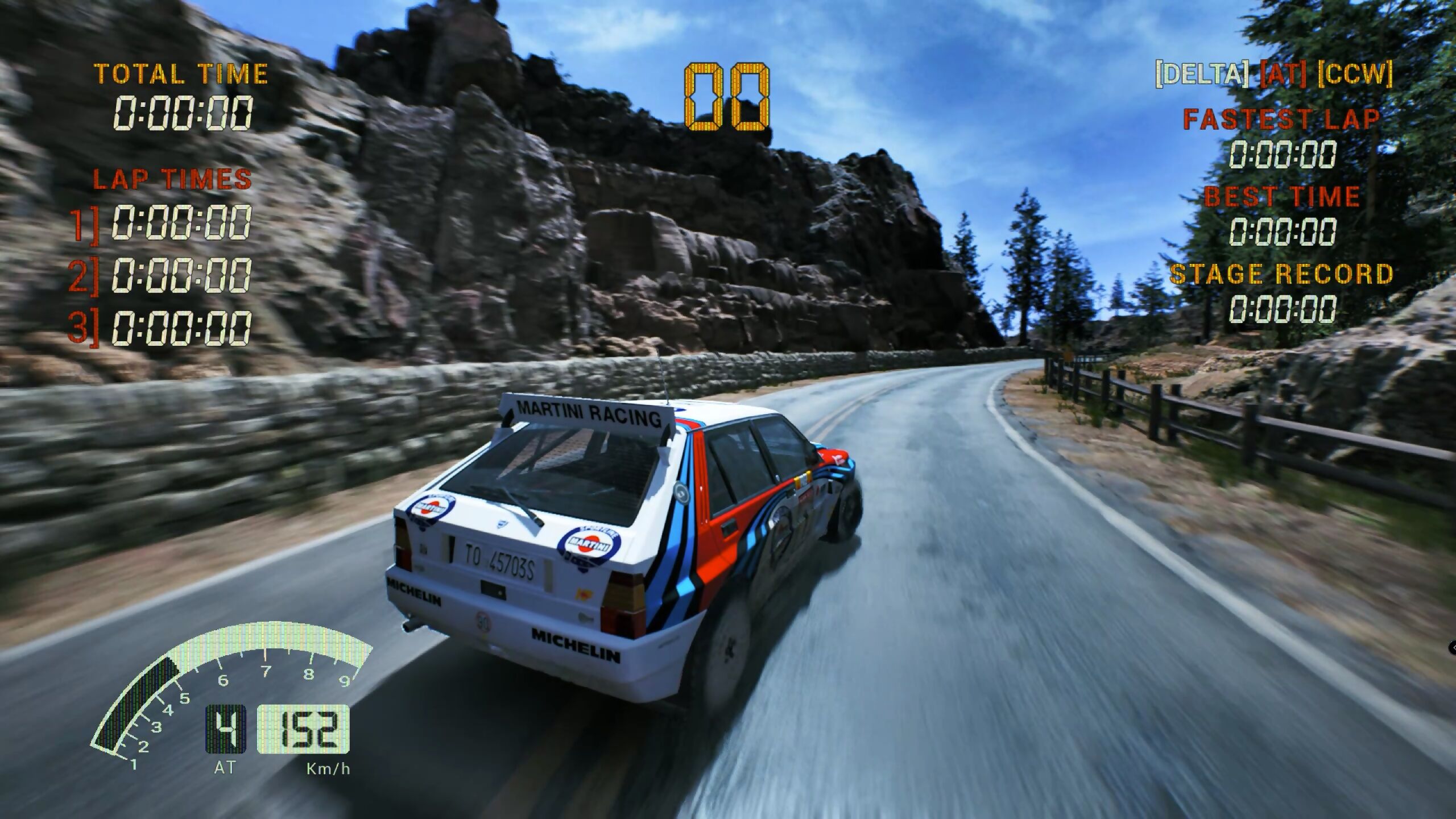 Schiassi also notes that Sega has been open to fan-made projects in the past; Sonic Mania was developed by a studio helmed by Christian Whitehead, who cut his teeth on Sonic fangames. The remake of Wonder Boy: The Dragon's Trap also began life as a fan project. "I have high hopes that Sega would realise this could be a project with huge potential," Schiassi says. "It's all about [making] little investments and getting potentially good returns." 
The first track, featured in the demo we played, displays a variety of environments, from lush waterfalls to an area burned by fire. Schiassi says he wants each track to feature a variety of atmospheres and characteristics. Over Jump Rally isn't a straightforward 1:1 recreation of the original Sega Rally, then, and as Schiassi has other ambitious plans for the project. 
"I'm working on expanding the game to also work as a Shenmue-themed, nostalgic experience based on the good old days of Sega," he says. During our interview, Schiassi showed off a work-in-progress of the arcade found next to a track's starting grid. Here, Schiassi plans to have a working Sega Rally coin-op which will play an emulated version of the original game.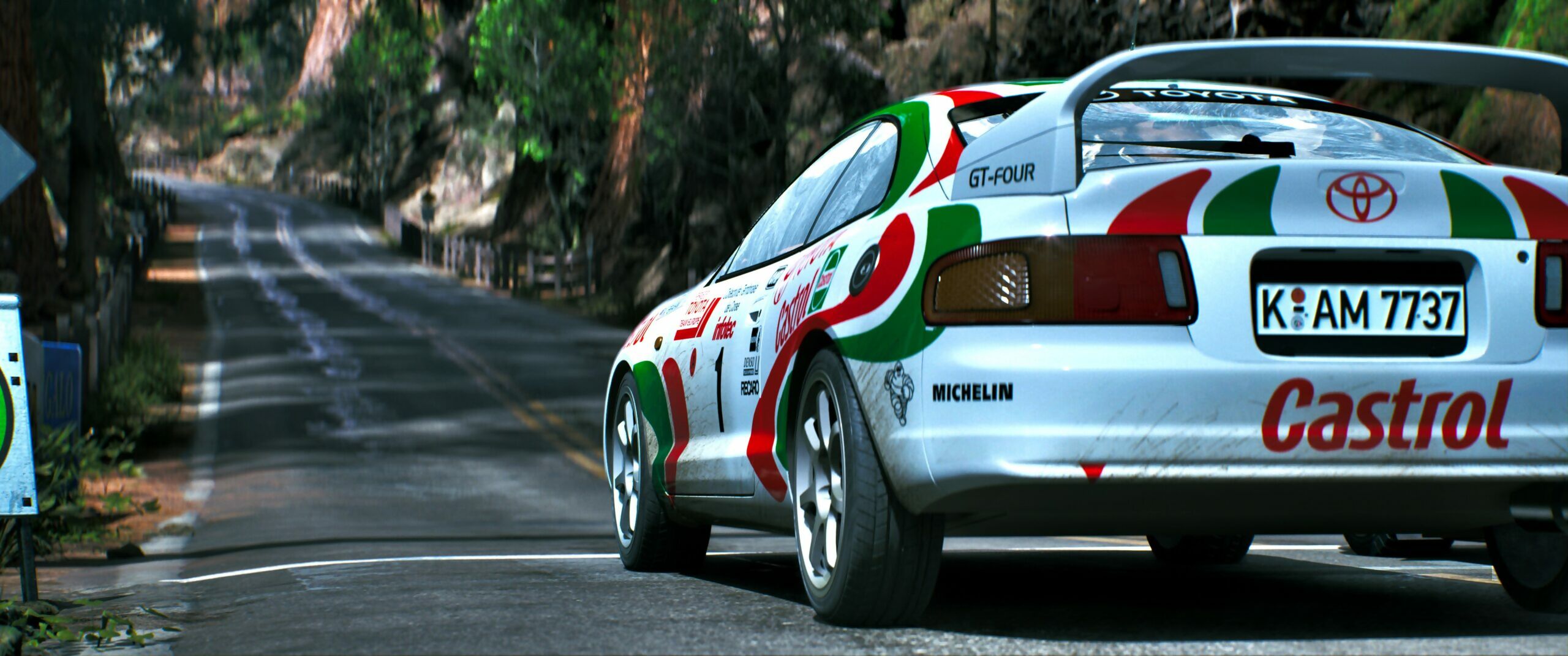 Given that this is Schiassi's first outing as a developer, the whole project has been about learning by doing. "Just the other day, I realised how I could emulate a working dashboard with tachometers," Schiassi laughs.
In the meantime, Schiassi has worked on a couple of other projects as a freelance graphic artist, so, he says, even if Sega ends up passing on Over Jump Rally, the gamble has already paid off.
Over Jump Rally has also attracted some famous fans: Johnny Gioeli, the lead singer of Crush 40 (who did the soundtrack for Sonic Adventure and Sonic Heroes), for example, has contributed a track. "I've also received compliments on the demo from the original Sega Rally director, Kenji Sasaki," Schiassi adds. I" also have internal connections with Sega, so I know the company is definitely aware of the project…"
When will we be able to play the finished Over Jump Rally? Schiassi says there are three tracks left to finish, along with the whole section about the nostalgic days of Sega. Once the project's finished, Schiassi also plans to remake other old games, including a VR take on Virtua Cop ("That would be very easy to do – all the assets are already there") and perhaps even a full remake of Shenmue. "Well, I'm a tad superstitious so I don't want to speak too much about that," he says, "but that's definitely something which would be a dream of mine…"
Over Jump Rally may not be an official Sega product, but it's shaping up to be a love letter to a breed of arcade racer that still hasn't gone quietly into the night. It is all about the passion, especially for Schiassi, who says the original Sega Rally is still a must-play when he goes back to Italy to visit his family. "We played it back in the day and we still do it today," Schiassi laughs. "Honestly, [my brother] is still better than me at Sega Rally, but Soul Calibur? I can kick his ass any day of the week."