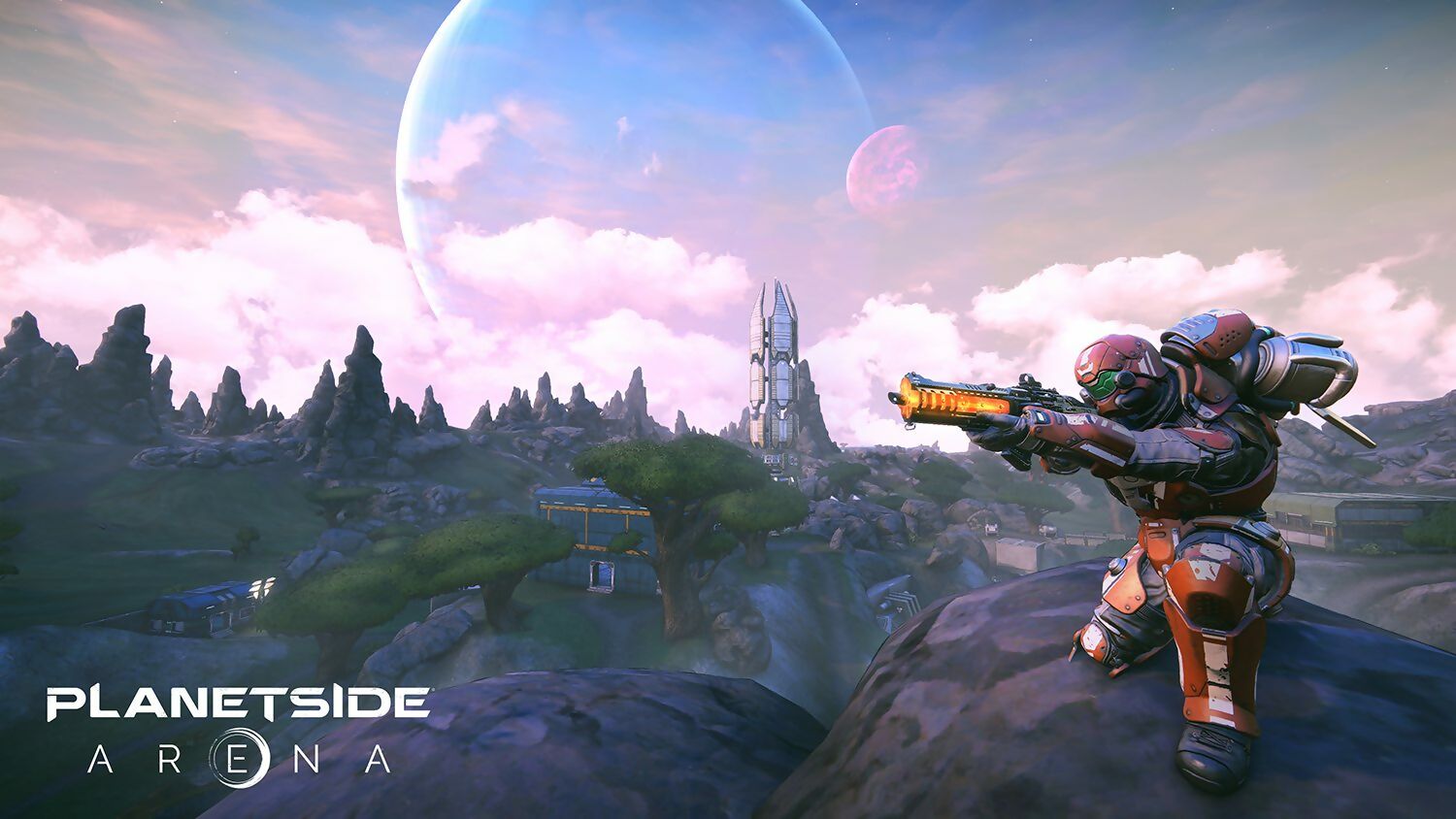 Planetside Arena has launched in Early Access, with the next in Daybreak's MMOFPS series focusing on arena battles rather than the all-out warfare of previous (excellent) entry, Planetside 2.
In these early days the squad, team, and class-based shoot-the-people'r will support up to 300 players, but plans are in place for that to expand as things settle in, the goal being to reach 1,000-player battles.
So like Automaton's Mavericks: Proving Grounds, but less cancelled then.
Tony Morton, lead game designer, gave us some words in press release form: "Launching free-to-play in Early Access is just the first step towards realizing our grander vision: escalating the conflict on Auraxis by expanding the faction system, introducing new modes and means of waging war that have never existed in a PlanetSide game, and ultimately taking the action off-planet to distant alien worlds and the space in between."
Honestly, that sounds pretty cool. And, again, for the record, Planetside 2 was really good fun.
As well as the thousand-player thing, Planetside Arena is also planned for release on consoles in 2020. Hopefully cross-platform play is a possibility there; it never came to pass on the PS4 version of PS2 (ahem), but perhaps in this brave new future we can make it all better. Or something.
You can check the game out over on Steam.
Wireframe issue 22 is out now.