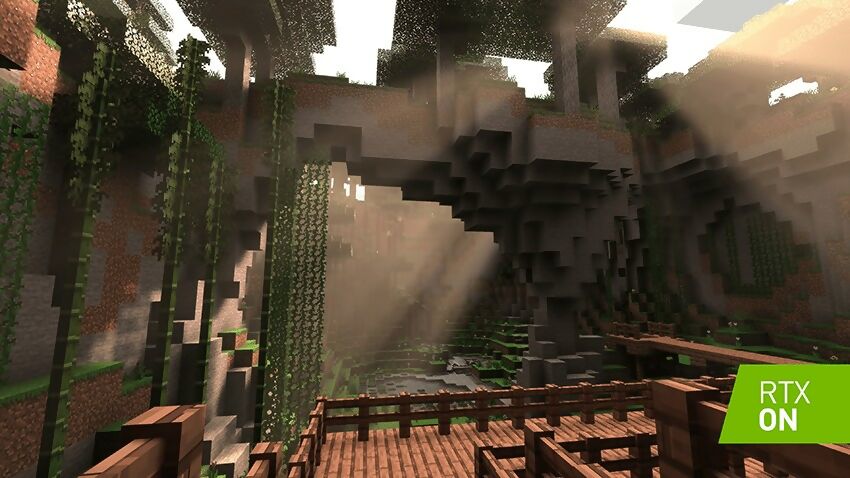 Are you ready to experience the blocky, voxel world of Minecraft with realistic shadows and gorgeous, shimmering shafts of light? If so, Nvidia have some good news for you: the firm's adding ray tracing support for the Windows 10 version of Minecraft.
"Minecraft with RTX will refit the entire game with path tracing, a form of ray tracing featuring incredible levels of detail, affecting almost every pixel of every scene," Nvidia writes. "You'll see lifelike lighting, reflections and shadows, plus so much more."
If you're wondering exactly what ray tracing can do to a game that isn't exactly known for its detailed graphics, well, the video below gives you a better idea of how much atmosphere the RTX generates: caves full of lava now shimmer in the darkness. Take a look:
In the more testosterone-fuelled world of Call of Duty, meanwhile, there's more fancy lighting news: Nvidia's also bringing ray tracing to this year's Modern Warfare.
Again, it adds more convincing shadows and light details to – though, at least based on the video below, the RTX effects in Modern Warfare look somehow less dazzling than those in Minecraft:
We have to admit, though, those shadows sure look convincing.
Modern Warfare's due out this October, while Nvidia's ray tracing support for Minecraft is due to roll out "within the next year" (thanks, Polygon). That gives us time to save up for a new graphics card, at least.
Wireframe issue 20 is available in stores and online now.