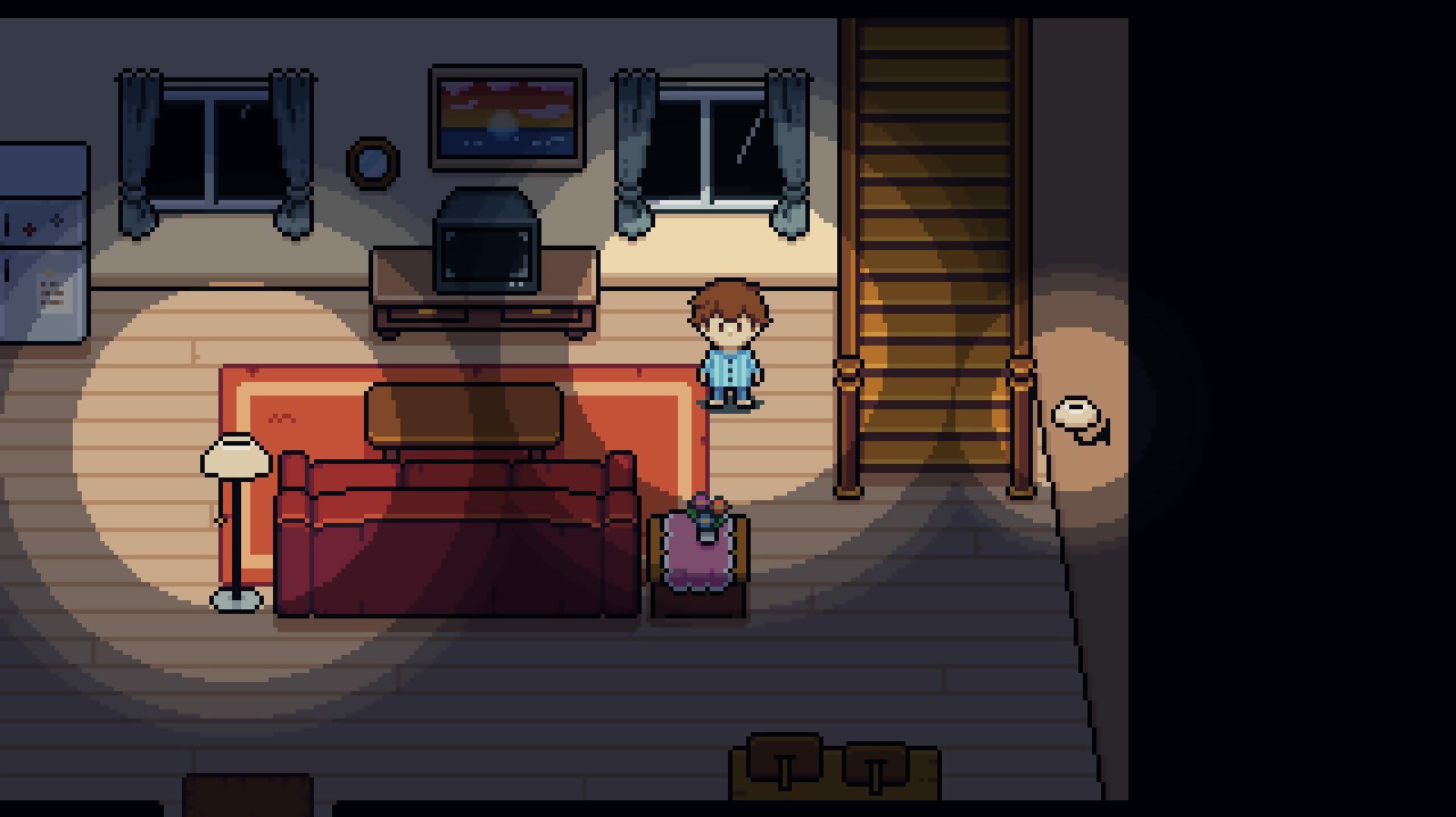 Software engineer turned solo dev Nicolas Petton tells us about Dreamed Away, his French-inspired homage to Mother.
---
Much like how the MCU villain Thanos exclaimed "Fine, I'll do it myself" when choosing to take matters into his own hands, indie developers have similarly stepped up to fill the series and genre gaps Nintendo itself can't – or simply refuses to – pay proper attention. Mother 3 is a chief example of this, swiftly reaching meme status in recent years due to constant calls by fans for it to be officially translated and ported to the West. The platform holder's continued refusal is strange, given how celebrated EarthBound, the game's predecessor, has become in the past three decades since its arrival on SNES.
Alas, while Mother 3 remains nothing but a pipe dream, that hasn't stopped the likes of solo developer Nicolas Petton from channelling its essence into his upcoming RPG throwback. "It was a very conscious decision," he says. "I grew up in the nineties with 16-bit consoles at home, and to this day, it is still the console generation I enjoy the most. Dreamed Away's art style is loosely based on EarthBound (or more exactly, Mother 3, the third instalment in the Mother series), with some noticeable differences, like the colour palette and scale. It also takes inspiration from titles such as A Link to The Past, Final Fantasy VI, Chrono Trigger, and others."
Whereas EarthBound and Mother 3 built up a zany reputation for their portrayal of small-town USA through a Japanese lens, Dreamed Away feels and looks distinctly homegrown by comparison. That's because Petton has based the game's location on his own country. "The game takes place in the nineties in Brittany, a Celtic region on the west coast of France, where I was born and raised," he reveals. It's not a setting portrayed in games often, and Petton hopes to take advantage of its untapped nature. "I chose this setting for its mythology, folklore, and landscapes. I really wanted to show what makes Brittany so special to me. The game also talks about a lot of Breton legends, [and] some of them play a prominent role in the story."
A developer using their own experiences for inspiration is nothing new, of course, but Petton finds himself in the unique position of being knowledgeable on an environment that most haven't explored before. This alone should be enough to imbue Dreamed Away with something of the otherworldly. And if not, there's the fact that young protagonist Théo will be constantly pulled from the vibrant colours of his wholesome village and into the mysterious atmosphere of the dream world. It's here where he'll be forced to duel enemies in the dark.
"Dreamed Away tells the story of two siblings, a boy named Théo, lost in a dark and eerie world, and his little sister, Louise," Petton explains. "Through the game, Théo tries to escape the world he's trapped in, questioning his sense of reality and sanity, and reconnect with his sister. One of the central topics of the game is this bond between the two siblings." Family is one of Dreamed Away's central themes, partially inspired by the birth of Petton's second child. "I wanted to share my experience as a parent. The challenges, doubts, and constant worry for the well-being of your kids. Théo and Louise's parents play quite an important role, I think."
Splitting the game world between what's real and a dream in this way is most definitely where A Link to The Past's influence is most keenly felt. And although Théo will constantly be pulled into the dark in order to try to solve his family matters, Petton has used this narrative and environmental split to ensure Dreamed Away won't always be doom and gloom. "There is indeed a stark contrast between the pixel art style, with its cute character sprites and backgrounds, and the story that unfolds through the game," he says. "Not all chapters are as dark as what was shown in the trailer; there are also plenty of light-hearted and funny moments."
Dreamed Away's combat system, as you'd expect from any game using Mother 3 as a jumping-off point, doesn't stick to convention, either. True, fighting foes means using a form of classic turn-based combat to win duels, but there's a twist: enemy attacks are real-time minigames. "Each attack is based on bullet-dodging, rhythm, or puzzle-solving," Petton says. And there are lots of ways to increase your chances of success. "Théo will learn abilities when levelling up, pre-equipped before combat, and each has a different side effect. For instance, you could choose to use Love (lower all fighters' defences) and then Focus Attack (increase offence but decrease defence) to deal a lot of damage, but on the other hand, be vulnerable as well. The duration of enemy attacks is fixed, but can also be affected by abilities."
Petton isn't promising to fill the gap left by Mother 3 completely, but he does hope to carve out his own unique homage to it using a fresh setting, relatable themes, and by recreating that all-important 16-bit pixel art. Such an endeavour hasn't been without its challenges. "I have many years of experience in software engineering, as well as a background in music and graphics, but Dreamed Away is my first game," he says. "I very quickly realised how much work it takes to make a game of this scale."
Light and dark
Théo's journey to escape from the dream world has given Nicolas Petton a good excuse to play on players' perceptions of reality. Differences between the two settings will be hinted at by changes in the surroundings and art style, sure, but Dreamed Away will, it seems, never definitively reveal which one is which throughout most of the journey. "Who said it was a dream?" he teases. "One aspect is the music, which is much more atmospheric and sometimes even unsettling in the other world. Another aspect is the environment – scenes in the other world often take place by night or in dark places."