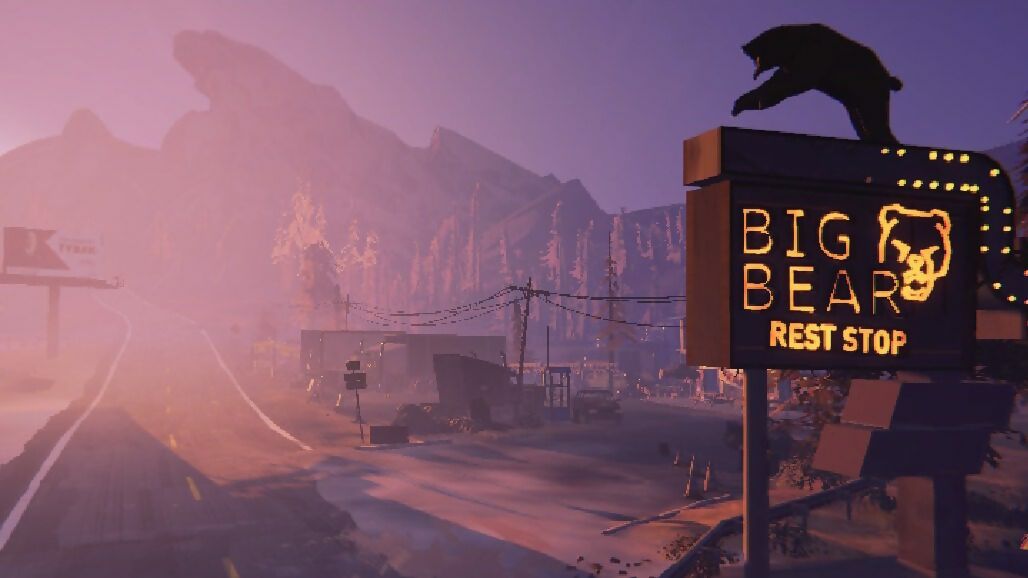 What a time to release a game about refugees, eh? Road 96, from Montpellier-based developer DigixArt, offers an enthralling series of stories about vulnerable people risking their lives to escape the fictional regime of Petria. Let's get it out of the way: this could have been game of the year material.
It isn't – the horrifically real context it emerges into proves too much to confront – but that doesn't mean this procedurally generated series of one-way road trips has nothing worthwhile to say. Certain larger French companies should take note that, yes, it's possible to make games that are appealing, meaningful, and overtly political.
After an obtuse start, Road 96's charm is revealed through choose-your-own vignettes that form the travelogue of each young refugee. These short tales, many titled after famous songs, really feel like a composition, too. Collecting cassettes that play tunes from the soundtrack is among the memorable smaller experiences that turn Road 96 into a broader, personal story, while every successful escape speeds Petria towards a presidential election that promises to ignite the nation. Inhabiting a sequence of desperate, silent protagonists hunting for a route out feels less jarring than you'd expect, thanks to repeated encounters with the well-written and capably performed travellers of Petria's highways.
The people you meet on these hitchhikes are the compelling heart of Road 96. Every road trip with another teen making their escape intertwines with the unfolding narrative of seven other characters travelling the landscape. Choosing to walk or flag down a ride triggers interactions that, in turn, reveal a wider story of domestic terrorism and family drama. All of these personalities straddle the political divide: a burly but kind-hearted trucker, a murderous taxi driver, and a crass TV presenter who serves as the totalitarian president's mouthpiece. Sometimes a character will grant a skill like lockpicking, hacking, or improved luck that helps with future escapes.
What lets Road 96 down lies not with why the young are fleeing the country but how. It's straightforward to achieve. The nameless, faceless escapees pass through Petria mostly uninhibited. Food, money, and cars are pretty much everywhere they go. Even the finale of each run, where you pass through the mountainous border looming over the country at the titular Road 96, often poses little bother. As long as you're willing to conserve energy and cash early on, and demonstrate flexible morals, what seems like the riskiest thing in the world is hassle-free. Care too much for those met along the way though, and end up in prison – or worse.
Still, Road 96 is worth playing. It places vulnerable people and their stories at the core of its crisis, and it's arguably vital that more games address difficult issues such as these. If just one person comes to sympathise with the plight of refugees because of Road 96, then DigixArt has achieved a great deal.
Highlight
Minigames have always divided opinion. Road 96's could feel banal and overly simplistic for their familiarity, but are excellent because they're diegetic. Anyone who's ever been bored on a long journey and whipped out the Travel Connect Four to appease the gods of the road will crack a wry grin.
Verdict: 70%

A frequently compelling mix tape, Road 96 fumbles its important message by lacking any significant challenge.
Genre: Narrative adventure
Format: PC / Switch (tested)
Developer: DigixArt
Publisher: DigixArt, Plug In Digital
Price: £16.99
Release: Out now
Social: @Digixart