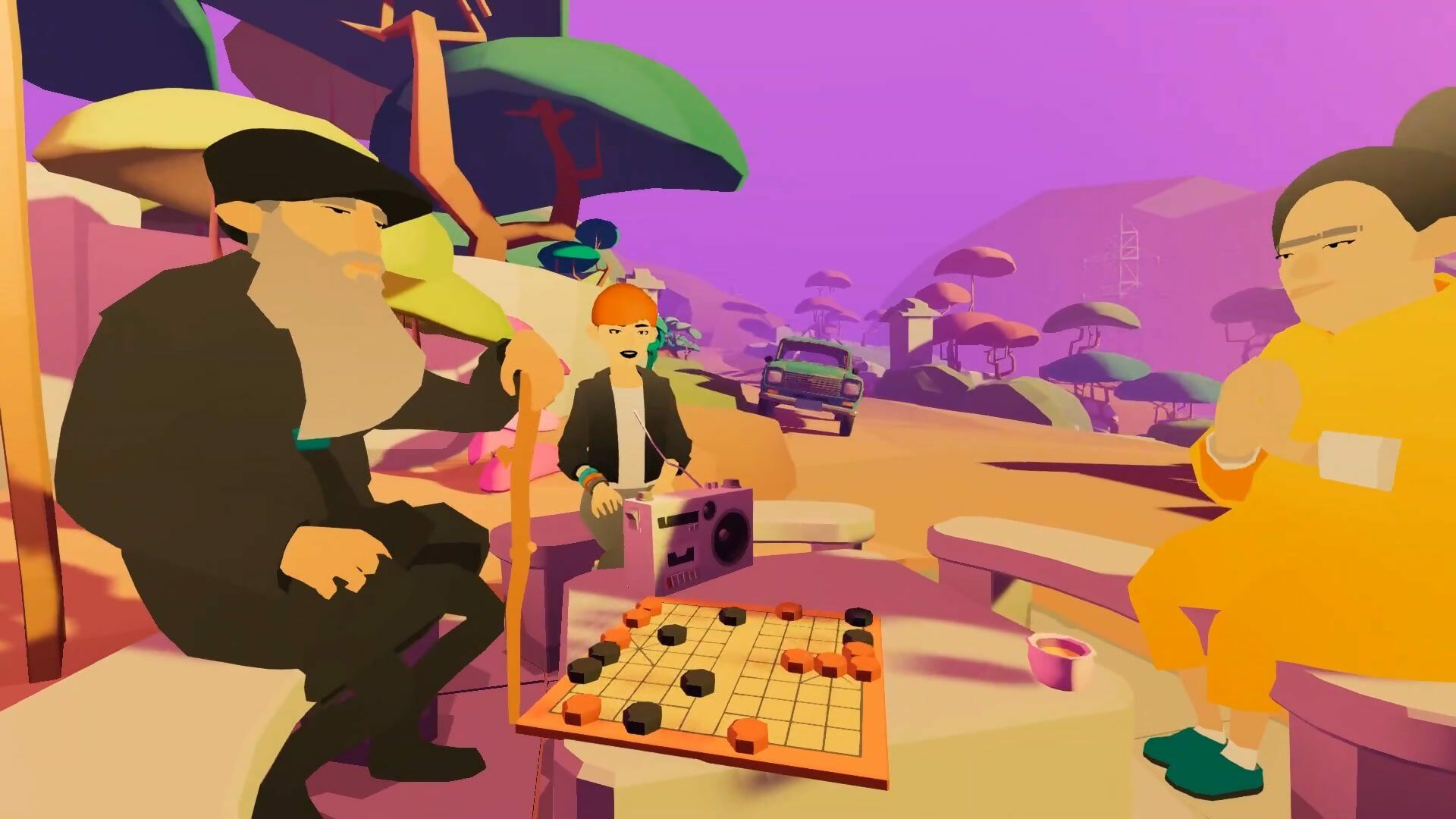 An emphasis on forethought and planning' isn't going to be a back-of-the-box bullet point for any major triple-A title coming this (or any) year, so thank crikey for the likes of Road to Guangdong.
Just Add Oil's road trippin' story tells the tale of lead character Sunny and her journey through the eponymous Guangdong province in the south of China, pootling through a stylised 1990s version of the former Canton on her way to see family, pick up recipes from them, and ultimately win their blessing to run the family restaurant back home.
There is, of course, a bit more to it than that – you're not looking at map-clicking fast travel in Road to Guangdong: there's a lot of driving to be done. Making your way from one point of interest to the next is where the main challenge comes into play, because, like most youngsters the world over, Sunny's car is… not great.
Prone to breakdowns – because of wear and tear, but also because of how you might drive the thing – there's a lot of said breakdowns, repairs, and attempts to keep things running from petrol station to petrol station on your way to see the next relative. So just like a real road trip in a car not fit for purpose, that's where the 'forethought and planning' comes into play.
So how does an idea like Road to Guangdong come about, then? Alex Darby, game designer and programmer, explains: "I saw this as a chance to do something off the beaten track and pitched the hare-brained idea of retelling the classic Chinese folk tale 'Journey to the West' as a slow driving game set in 1990s China, but with a sort of 'buddy movie in the oeuvre of Wes Anderson' angle."
So far, so un-Chinese. While the will and interest was present for Darby and publisher Excalibur Games, the designer knew it had to go a bit deeper than childhood viewings of cult TV classic, Monkey!
"When Excalibur were interested," Darby continues, "we realised straight away that, despite our interest, as middle-aged British white men [we] had a very limited understanding of Chinese culture, and so our main priority was to find a writer with Chinese heritage who could give the game an authentic voice. We found Yen, and she's taken it in new directions we could never have done without her."
Yen Ooi, a PhD student and lecturer at the University of Westminster, as well as short-story author and novelist, guided the themes and tone of Road to Guangdong; away from a vague retelling of a story understood through the eyes of an outsider and into the realms of authenticity.
"For me," Ooi explains, "life itself is like a road trip where we're always getting from point A to point B, so setting 'life stories' in a game like Road to Guangdong seems natural.
"Many of us now live far away from our families, and we rarely have opportunities to get together, other than at the occasional holiday," she continues.
"So, the visits we have are usually bittersweet, where the moments together are poignant even if the events are trivial and sometimes stressful! And when we part again, it leaves us wanting more. I think it is this feeling – the affinity and nostalgia of family visits that brings out the very relatable human emotions that will hopefully come across while playing Road to Guangdong."
That relatability shines through in the game's road tripping aspect, as well as its familial bonds. Even those of us not so close to our family unit should know the pleasure – and pain – of the extended car journey, and this framing is something Darby is keen to develop.
"I think that – as a narrative setting – road trips allow this sort of 'forced but believable' proximity between characters for prolonged periods," he says. "In the context of driving, there's a shared burden of concentration, boredom, and resignedness to being sat there, which almost necessitates the dropping of emotional barriers.
"I think this situation really lends itself to exploring the kind of topics which otherwise get overlooked but which often relate to deeper human truths, needs, or desires – I reckon maybe 75% of the really important decisions I've made with my wife have been made on long car journeys – getting married, having a child, getting work done on the house, etc."
There's an emphasis on the long, drawn out (dare we say 'boring'?) drives, but it's the meetings with the family along the way that make up those core, decisive moments where you impact the story and divert the narrative.
Well, you might insult somebody, and they won't come to the end-of-game party, at least. "The choices you make in the story do have consequences," Darby explains. "For example, if you lie, that might upset someone, and mean that they decide not to give you their recipe; or that they refuse to give Sunny their blessing as the restaurant's new owner; or maybe they will just refuse to come to the Spring Festival celebration meal."
So it's not a case of moral burdens forcing you down the path to being a monster, but "more emotional choices," Ooi says. "They're not different from the choices we face day-to-day with close friends and family. You could be a tyrant and cause all your family to be upset, but it'll mean a very quiet Spring Festival reunion meal!"
Road to Guangdong is out now on Steam early access, with a full release set for later in the year on both PC and Xbox One. But once it's out on the road, what does Darby think he's going to get up to? "Lots of sleep mostly, I think!" he laughs. "I have real trouble switching off, and working from home means that I have a tendency to 'just quickly finish one bit' of the game which means I regularly end up going to bed well after midnight, and I have to be up at 7am to get my son to school!"
Genre: Road-trip-'em-up
Format: PC / XBO
Developer: Just Add Oil Games
Publisher: Excalibur Games
Release: Out now (early access)