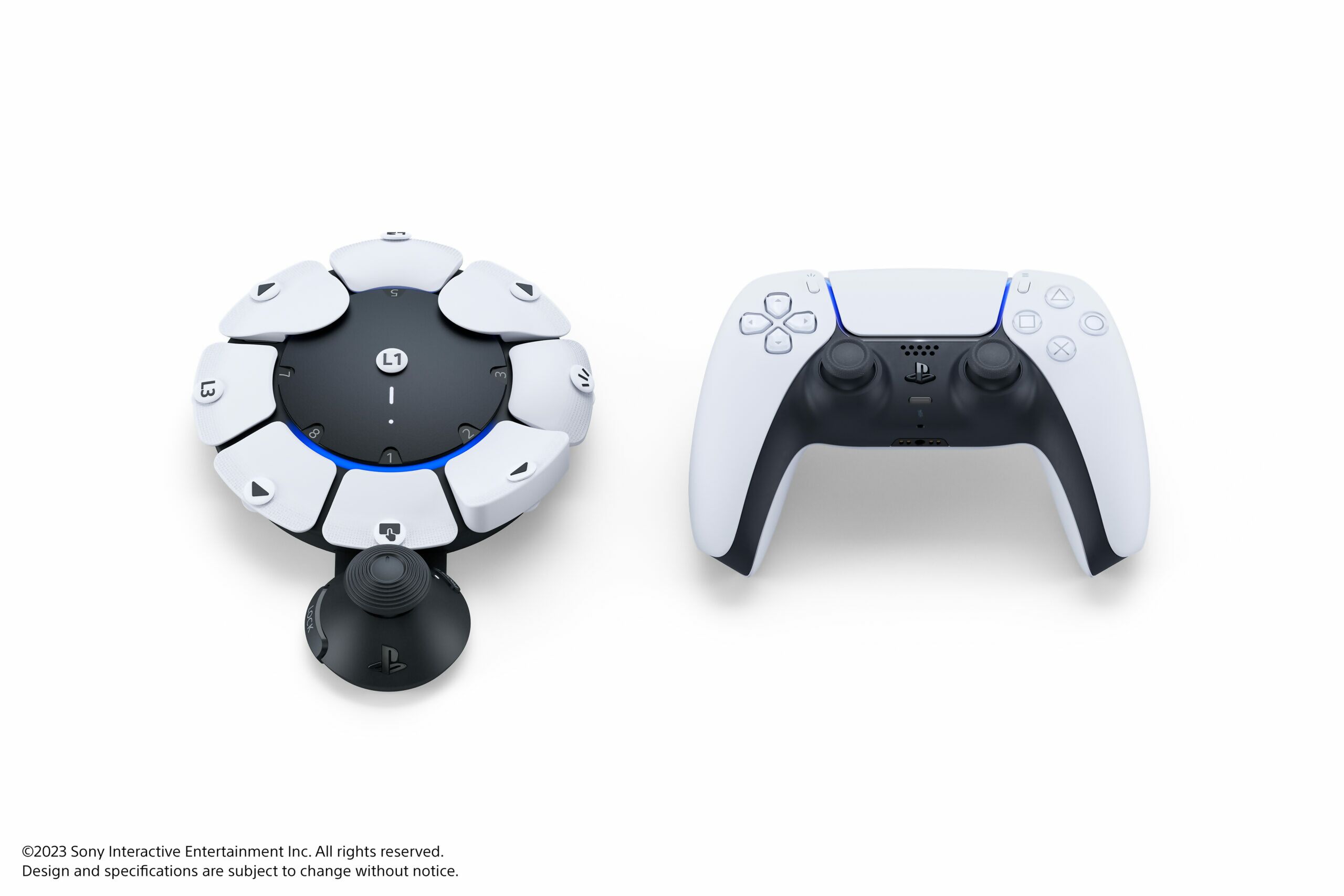 Sony's Project Leonardo PS5 accessibility controller gets a new name – Access – along with a batch of brand-new images.
---
Sony has announced a new name for the Project Leonardo accessibility controller it first revealed back in January. The controller is now called Access, and a post on the PlayStation Blog reveals more images of the new kit, along with all the clever functionality it includes.
The controller features an analogue stick with a swappable top, which can be changed to a dome, ball or standard cap, as well as an array of swappable button caps, which come in pillow, flat, wide, overhang or curved flavours. The controller can be used in any orientation, and can also be fixed to a mount. Four 3.5mm auxiliary ports allow various other specialist switches, sticks and buttons to be connected as well.
Additionally, Sony has released images of the controller's user interface, which show how buttons can be assigned and how up to two Access controllers can be used together with a DualSense pad to form a single virtual controller. Input sensitivity can be fine-tuned, and buttons can also be toggled to on or off.
There's currently no release date for the Access controller, but Sony has said it will share more product and release details "in the months ahead". You can see the Access controller in action in the video below.
Nor is Access the only thing in the works at Sony. Reports suggested back in March that a PS5 Pro could be in the works, and that its rumoured 2024 release date is due to Sony's interest in improving the console's ray-tracing performance. Time will tell whether that particular story is true or not, or whether the PlayStation 6 will emerge in 2028 as predicted.
Read more: PS5 Pro reportedly in the works, no PS6 until 2028