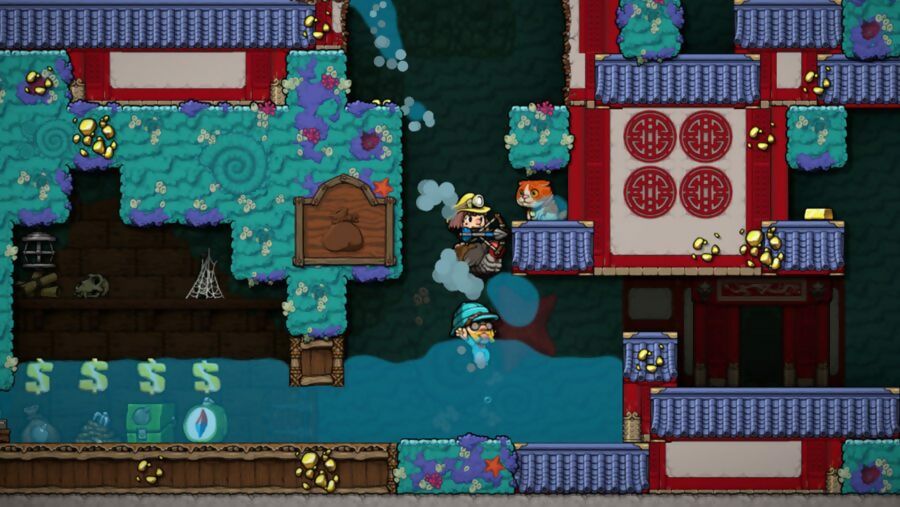 Spelunky creator Derek Yu has announced that the game's sequel will not be out in 2019 as initially predicted. Yu took to his Twitter account this week to assure fans awaiting Spelunky 2 that work on the game is "still going well" and that they're "not far off target, but the density and detail of the game is demanding more time."
Hey, Spelunky fans! Unfortunately, I don't think we're going to get to release Spelunky 2 this year. Development is still going well and we're not far off target, but the density and detail of the game is demanding more time.

Thank you for your patience. pic.twitter.com/BJvsHUWAY0

— Derek Yu (@mossmouth) August 14, 2019
Yu also had some feedback for people who had been closely monitoring Spelunky 2's progress, saying that he'd been adding more detail to the upcoming game's environments, and had increased the contrast to make existing details "pop".
Spelunky originally rolled out in 2008, but the 11-year absence of a sequel hasn't dampened any enthusiasm for it. The 2D platformer was a joy to play on PC, and its 2012 remake and 2013 PS ports ensured the spread of Spelunky love far and wide.
In the roguelike-like game, you're a spelunker who explores a series of caves, collecting treasure, saving damsels, fighting enemies, and dodging traps. Fairly standard stuff, one might say, but the Spelunky caves are also procedurally generated, which has given the game a long lease of life, and it wasn't a surprise to see a uniquely positive reaction to Yu's news, with responses like "take your time" and "This makes me happy honestly. I hope to be discovering things for years to come with this game".
Wireframe #20 is out now