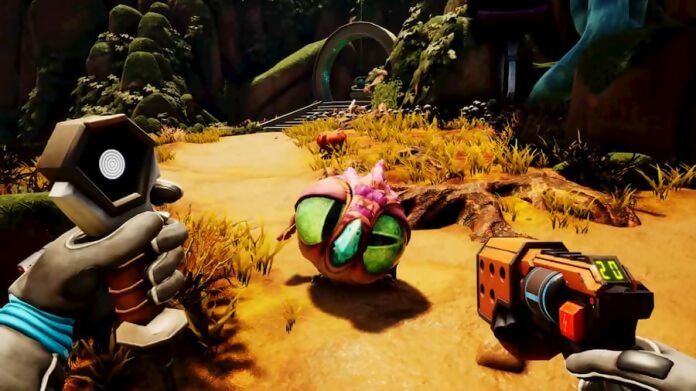 Alex Hutchison's post-Ubisoft company Typhoon Studios has been snapped up by Google Stadia to develop exclusive games for the troubled platform.
"They've really assembled a triple-A team, and the goal of acquiring the team is that it will really give us a head start in making the system-defining games everyone is waiting for," Stadia's Jade Raymond told GIBbiz. "This is a top AAA team of industry veterans who already have a great working relationship and were able to ship something quickly, and they have a lot of great ideas for the platform."
Typhoon's forthcoming adventure game Journey To The Savage Planet will still be released as planned on 28th January, but after that, any new projects will be available via Stadia.
"The reason we started Typhoon was to work with a particular set of really high quality people, to control the vision of the game we were making, and to make cool games, basically," said Hutchison about the move. "Those three things will be preserved moving into Stadia.
"We're bringing the same team with us—all 26 people are signed up to join Stadia. I've worked with and known Jade for almost 20 years now, and Reid (Schneider) as well, and I'm very confident we can maintain that sense of independence as well as being great partners within the Stadia structure. Because Stadia wants us to make really great software to make the platform look good."
Hmm.
Wireframe #29 is out now