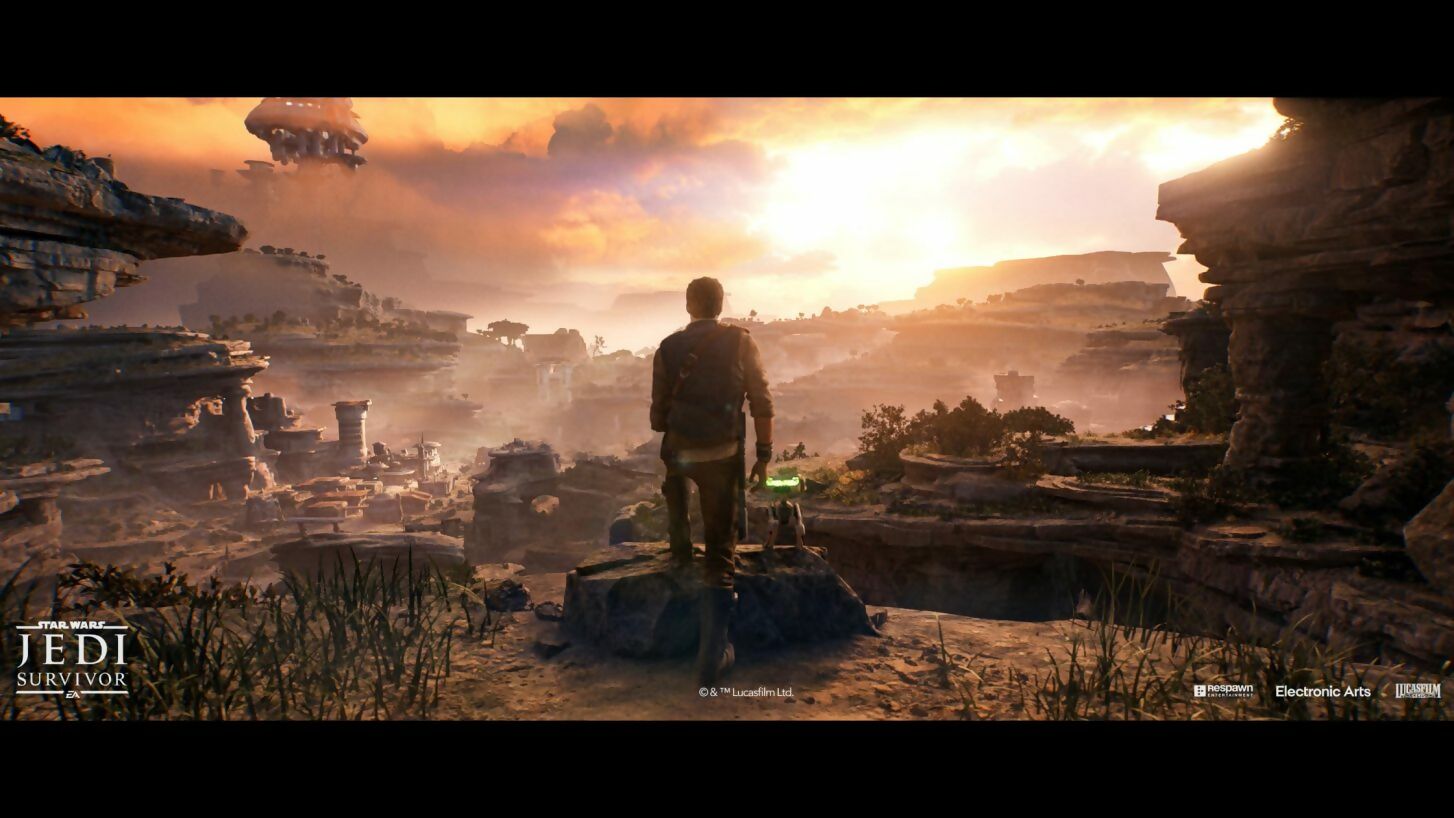 Digital Foundry declared the game the "worst triple-A PC port of 2023", but Jedi: Survivor has still sold like hotcakes, becoming the second-biggest boxed game launch of the year.
---
Star Wars Jedi: Survivor has comfortably taken the number 1 spot in the UK game charts, becoming the second-biggest boxed-game launch of the year, according to data from GfK and reported by GamesIndustry.biz. The game was only outsold by Hogwarts Legacy, and is the eighth biggest boxed Star Wars release since 1993. The majority of boxed sales were on PS5, which took 82% of sales, compared with 18% for Xbox, although boxed sales were 35% lower than for the prequel, Star Wars Jedi: Fallen Order. This fall in boxed sales might be explained by the shift towards digital purchasing since 2019.
These figures don't include digital sales, and so don't record the game's sales performance on PC, where the game has a raft of reported problems. Reviewers reported a range of performance issues with Jedi: Survivor before launch, although on console these seem to have mostly been fixed by patches at the game's release. On PC, however, the situation is less rosy. A report from Digital Foundry called it the "worst triple-A PC port of 2023", saying that its performance problems at launch were worse than those of Fallen Order four years ago.
The issues Digital Foundry highlight include shader compilation stutter and traversal stutter, with the game struggling to maintain 60 frames per second even on powerful PCs. The report also criticised the game's lack of settings, and noted that turning off ray tracing can actually make the game run worse, until the game is rebooted. It concluded that "the PC version of a very handsome game has launched in a totally unacceptable state". News of the poorly PC port comes just weeks after The Last of Us launched on PC in a similarly parlous state.
In a statement on Twitter, EA apologised to users experiencing issues with the PC version of Jedi: Survivor, saying that the team was "working on fixes we believe will improve performance across a range of configurations", with the promised patches arriving "as soon as possible".
Read more – Star Wars Jedi: Survivor review | Strong with the Force