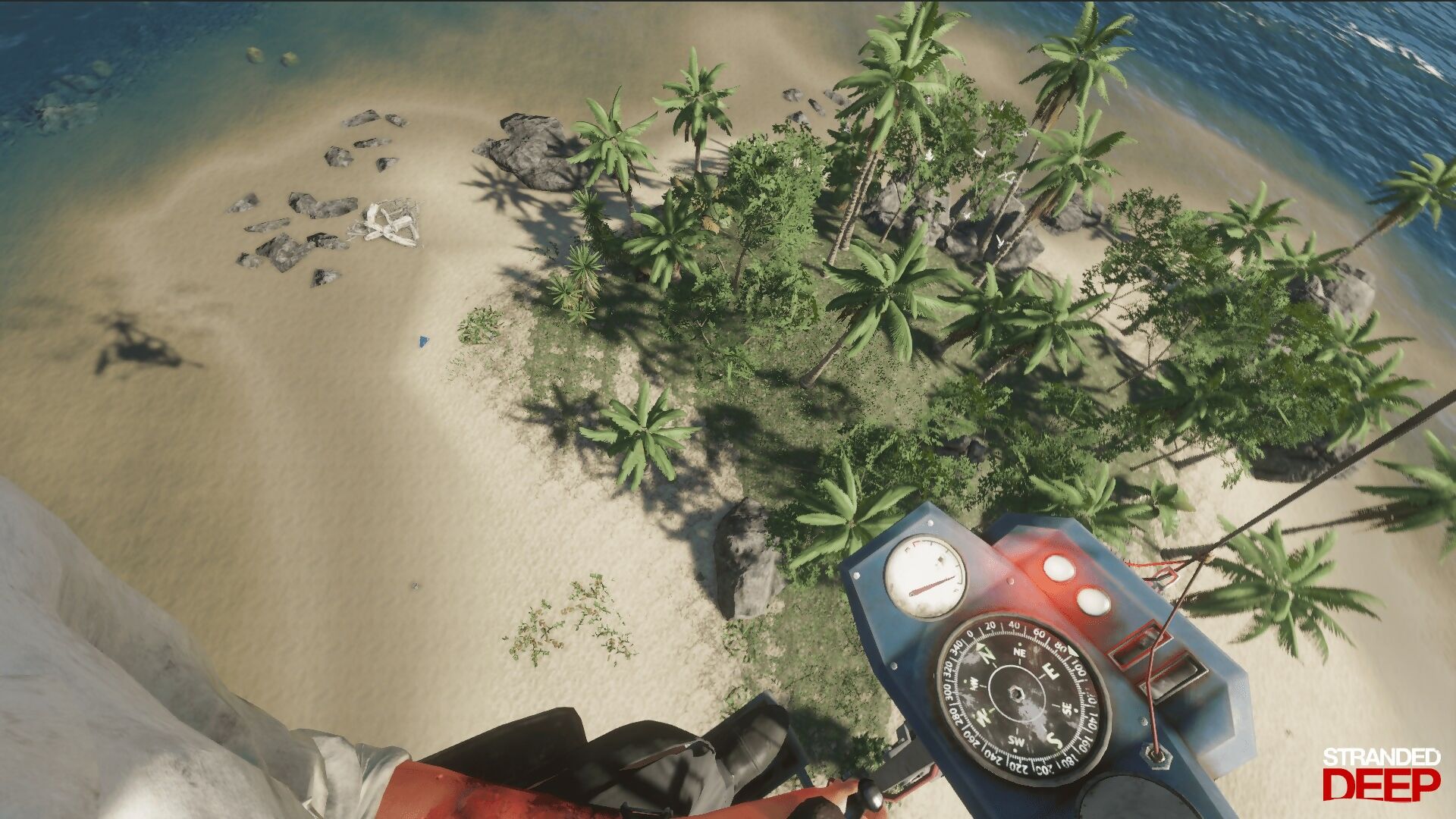 Aussie studio Beam Team Games first put its survival game Stranded Deep into Early Access at the beginning of 2015, and it was due out on PlayStation 4 and Xbox One via Telltale Games in October 2018, but due to Telltale's swift meltdown, Stranded Deep was seemingly left high and dry, and though Beam Team Games said it was doing "everything it could" to launch the game on consoles as promised, things went fairly dark shortly after.
In what's been a fairly welcome – if tentative – surprise, however, Beam Team Games has now announced that Stranded Deep's console release should finally happen in late March or early April, and a launch trailer has also been re-released online.
In Stranded Deep, you're a plane crash survivor stranded deep (it's not just a clever name) in the Pacific Ocean. It's procedurally generated, and you're able to explore islands, reefs, and bottomless ocean trenches – all of which should hopefully aid you on your mission to stay alive.
Console news: pic.twitter.com/HiWq19vCL9

— Stranded Deep (@BeamTeamGames) January 29, 2020
"It's been killing us that we haven't been able to reply to you all with some new news or a release date," the studio wrote, later adding "TL/DR: it's definitely coming to consoles, development is going great, but the logistics are killing us right now. Hold tight!"
Public response to the re-released trailer and further console promises were mixed, with most trying not to get their hopes up. It's been a long time coming, so we'd definitely like to see Stranded Deep rescued from its lengthy console stranding.
Wireframe #31 is out now