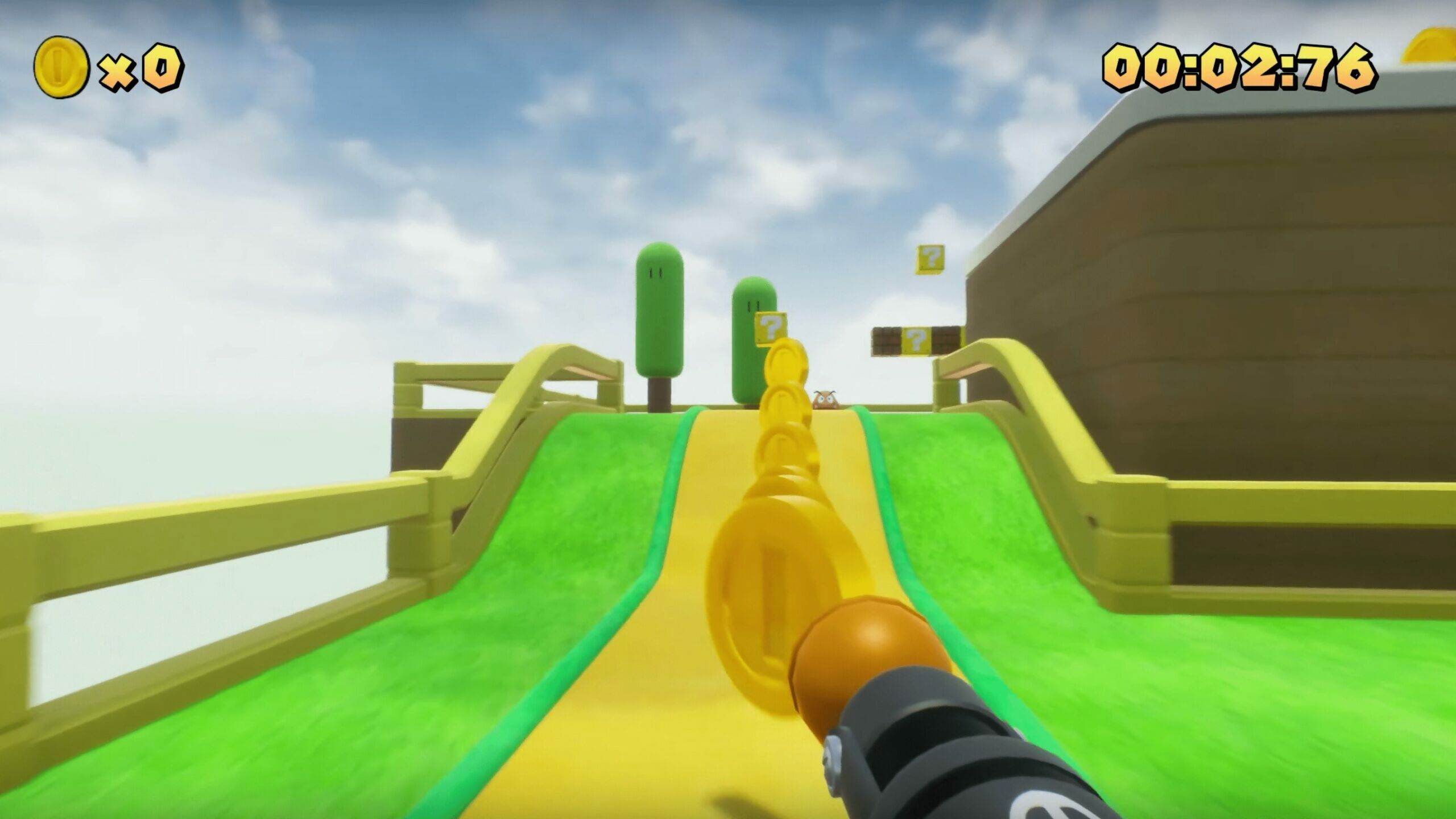 First-person reimaginings of the Super Mario series have been around for as long as we can remember – this Italian plumber-themed Doom Wad immediately springs to mind – but a new one stumbled on by PC Gamer has really got our imaginations going.
Level designer Sean Noonan – who previously worked on the likes of Far Cry and Watch Dogs – has created his own interpretation of the original Super Mario World's first stage, complete with coins to collect and pipes to head down. The best bit of all: Mario's now armed with projectile weapon which, brilliantly, fires sink plungers.
The level was created as part of a Mapcore challenge to recreate the opening level from either Unreal Tournament, Counter Strike 1.6, or as a more left-field option, Super Mario Bros. Noonan, quite understandably, took up the challenge of transforming a resolutely 2D classic into 3D, and the results are pretty spectacular. Not only does the lighting have that sunny, even look of a modern Super Mario game, but the first-person action looks fluid and a curiously natural fit for the series.
Nintendo's already dipped its toe into the shooter waters with Splatoon (and, to a lesser extent, those rail-shooter segments in Captain Toad: Treasure Tracker); maybe, just maybe, it'll be inspired to make a whimsical FPS in the vein of Noonan's proof-of-concept. Probably not, but you never know…
Wireframe #19 is available in stores and online now.