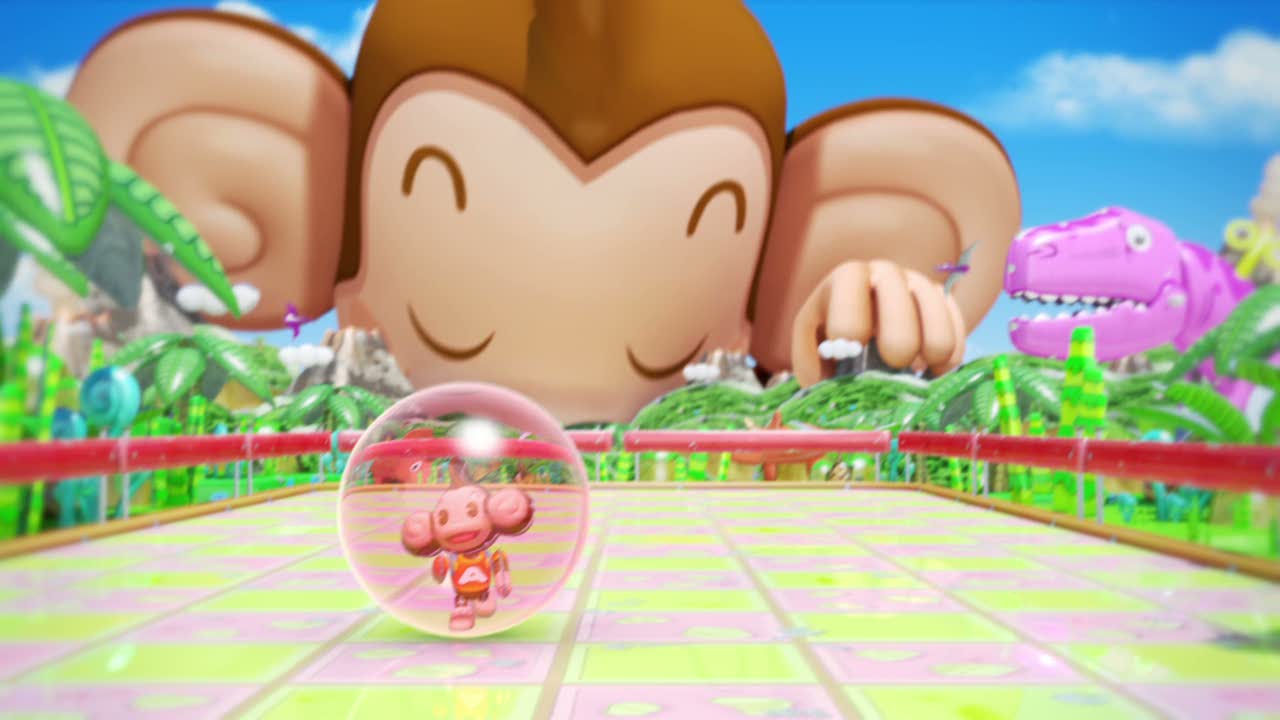 After a recent filing with the Taiwan Ratings Board suggested that a new Super Monkey Ball game was coming to consoles imminently, fans of the beloved franchise were trying to keep their expectations low – especially when a rough translation revealed the accompanying filing details to read 'Now Taste Good! Super Monkey Ball and The Food is Great!' – but a 9-year-ish Super Monkey Ball console absence still left most platform-tilting souls craving good news.
Yesterday, however, Sega officially revealed that the new release was to be an HD remaster of Super Monkey Ball: Banana Blitz, an objectively underwhelming title previously launched on the Wii in 2006.
Indeed, yes, Super Monkey Ball: Banana Blitz HD is coming to Nintendo Switch, Xbox One, and PS4 on 29th October, with a Steam release date set vaguely in the 'winter 2019″ timezone. It'll set you back £34.99, which is arguably about £30 too much.
The remastered Super Monkey Ball: Banana Blitz will feature a new mini-game called Decathlon, but will only have 10 mini-games TOTAL. You may recall the original release had about 50, so that's a bit shocking, too.
Super Monkey Ball completists are now left to mull whether they're willing to fork out for an "enhanced" version of Banana Blitz later this month.
Wireframe #17 is out now.