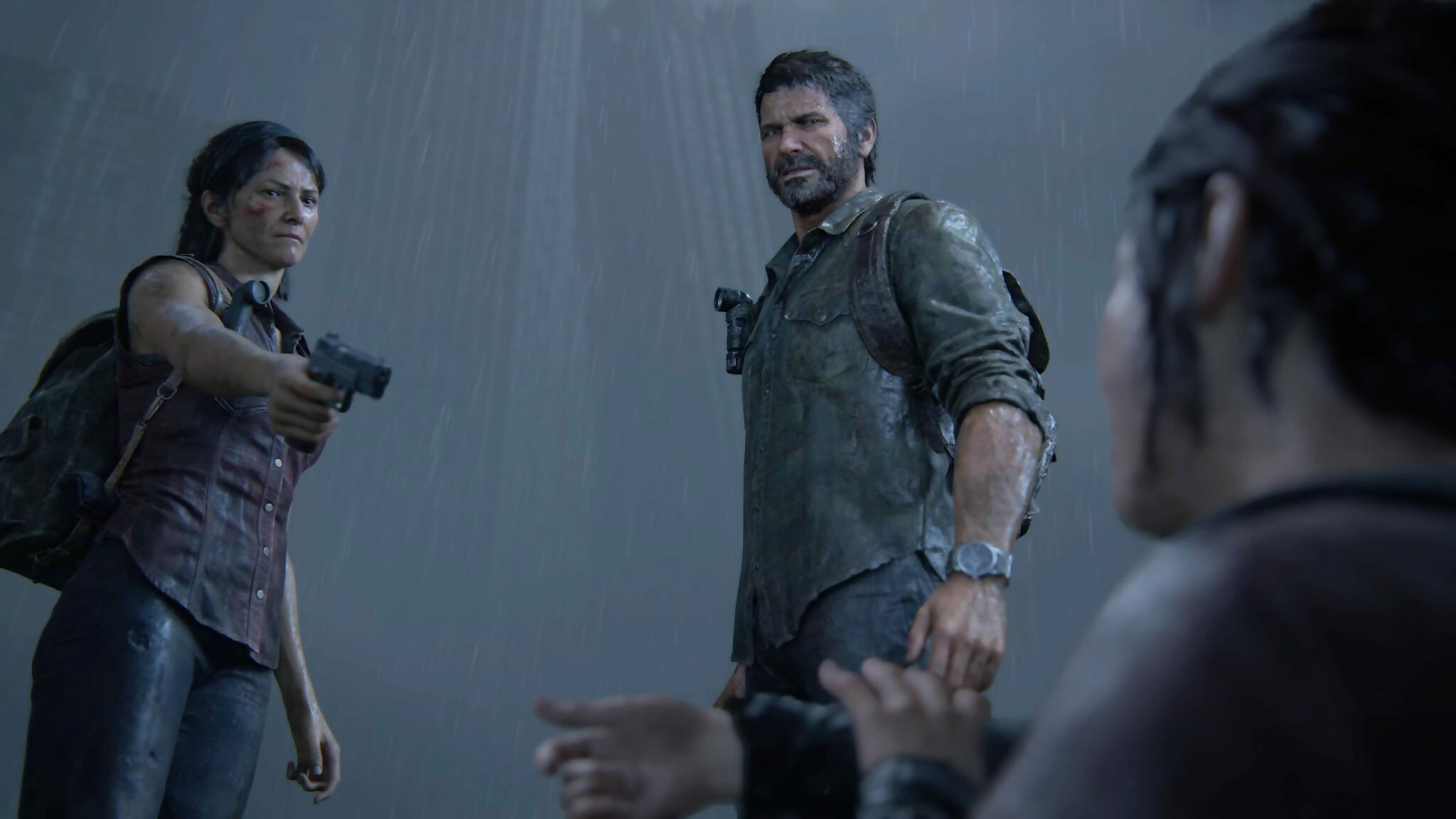 Despite what PlayStation and Naughty Dog might have you believe, there's more to The Last of Us than pretty graphics…
---
Warning: this article contains spoilers for The Last of Us Part I + II
I've seen Sarah Miller die in her father's arms four times in less than a decade. I saw it once, initially, when The Last of Us debuted on PS3 in 2013, then in the 2014 remaster for PS4. I did so yet again when returning to this same version early on in 2020 in anticipation of Part II's release later that year. Finally, this weekend I was forced to see Joel suffer and weep endlessly once more via the new PS5 remake for the purposes of this very article. If Sony has its way, I'll inevitably witness this heartache for a fifth time when the HBO TV translation arrives in 2023, and I can't help but ask: will this be the last? What was once a moment of great tragedy has suddenly become trivial.
It's a testament to Naughty Dog's original artistry and tender handling of this loss that I at least felt something while experiencing this instance of pure anguish for a fourth go around. Even if Sarah's death has lost its surprise, shock, and potency over the years, the PS5 version's much lauded graphical overhaul let me witness new frowns on Joel's face that I never previously knew existed. And yet, as life leaves a daughter's body within her dad's embrace once again, I find myself wondering just how much more blood can be squeezed from this particular stone. That stone being the jewel in PlayStation's first-party exclusive crown.
I'm aware that The Last of Us Part I isn't really for players in my position. Instead it's a shushed-up and prettified version of what many people deem to be one of gaming's best stories (and I would agree with them) intended for a whole new audience. Much like the Demon's Souls remake that launched alongside PS5, it takes an unabashed PS3 classic and presents it in the best possible light. However, BluePoint's effort not only brought FromSoftware's classic title up to modern standards but made it playable for modern audiences, whereas the existence of The Last of Us Remastered on PS4 means that the intention wirh Part I could never be the same. This new, definitive version of Naughty Dog's magnum opus remains purely locked off to PS5 owners, limiting its reach even more to those willing to pay full price.
Economic shadiness and questionable business practices aside, though, and The Last of Us Part I boggles the mind as a ground-up remake of great magnitude through and through. Every aspect of the game, from character models to the surroundings you'll witness them walk through, have never looked more lifelike. Much more than bringing the original game up to par with the Ellie and Abby's revenge story in Part II, the PS5's extra oomph means that – in either performance or resolution mode – you're guaranteed to be drawn into this story of a man and his surrogate daughter surviving the apocalypse like never before.
If you've witnessed one of the many side-by-side graphical comparisons released in the lead up to launch, you'll see and appreciate the difference between what Naughty Dog was able to acheive with PS3 assets compared to now. The problem is, the nature of us as human beings is that we already remember past experiences looking almost perfect, and not once when playing The Last of Us three times prior was I crying out for Joel to have deeper wrinkles on his face, or the foliage uprooting Bill's Town to let light pass through them more believably. It's for this reason that I don't actually find myself envious of those playing through this tale for the first time on PS5. Despite what PlayStation and Naughty Dog might have you believe, there's more to The Last of Us than graphics.
Where The Last of Us Part I breaks more important ground is in accessibility. From a full suite of alternative controls, the ability to skip puzzles entirely, vibration cues within combat, to directly affecting the way NPCs will react when grabbed, it's clear that Naughty Dog are hoping to set the standard for how tweakable modern games should be. I personally hate having to repeatedly tap the same button as part of a QTE, for instance, so I appreciated the option to change it to a simple hold within the settings menu. Getting Part I to play and feel exactly how you like it will take time, sure, but can pay dividends.
If you can detach yourself from the issue of price, and somehow forget that a perfectly playable version of The Last of Us already exists on both PS4 and PS5 for much less, then the Part I remake is sure to astound as objectively the best version. In many ways it's a shame that a game so intertwined positively with the "games as art" debate is now being overshadowed by the stark reality that games also serve as a cog in the business machine. Sarah Miller's death will no doubt hit hard in this PS5 remake; how hard varies wildly depending on your familiarity with The Last of Us' events going in.