A 23-year search for the original version of Ocean's Commodore 64 Total Recall tie-in has finally borne fruit.
---
Back in the 1980s and 90s, Ocean Software published a bevy of movie tie-in games for home computers, with RoboCop and Batman: The Movie being two of their most-loved and popular titles. Seemingly every movie had an Ocean tie-in game at one point, from Darkman to Short Circuit, although the quality varied wildly with each release.
Naturally, Ocean gave the Arnold Schwarzenegger film Total Recall the old gamification treatment when it was released in 1990, with video game versions of the sci-fi spectacular appearing on the (deep breath) Amstrad CPC, Commodore 64, ZX Spectrum, NES, Amiga and Atari ST. However, the C64 game that made it to retail wasn't the original version.
Previews of Total Recall in Zzap!64 magazine had shown images of a completely different game from the C64 title that hit shop shelves. It's long been known that the original effort by developer Active Minds had been frantically reworked by Ocean at the last minute, after reports that it was shaping up to be a bit of a dog's dinner. But that initial version of the C64 game was long thought to be lost – until now.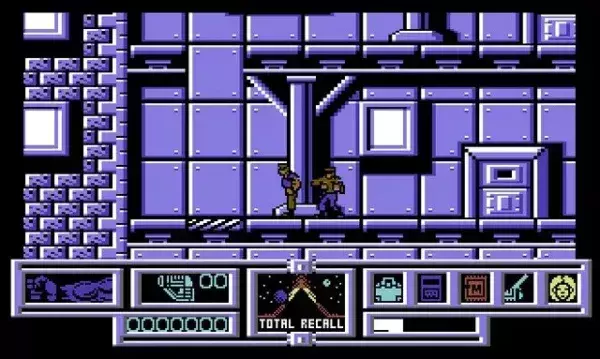 After a long search, Games That Weren't 64 has found a development disk of the unreleased version of Total Recall, which developer Mike Lyons discovered among his files. This early game build can now be downloaded from the Games That Weren't site, so finally players can experience the version of the game that was previewed in Zzap!64 all those years ago.
The story accompanying the post is equally fascinating, detailing the frantic behind-the-scenes rush to redo the entire game in time for deadline – reportedly, the retail version was put together in just two weeks. The write-up also features an eye-opening 'Creator Speaks' section, in which Ocean artist Simon Butler directs no small amount of vitriol in the direction of the Active Minds team. "I was staggered at the sheer lack of content," was his reaction to seeing the initial build of the game.