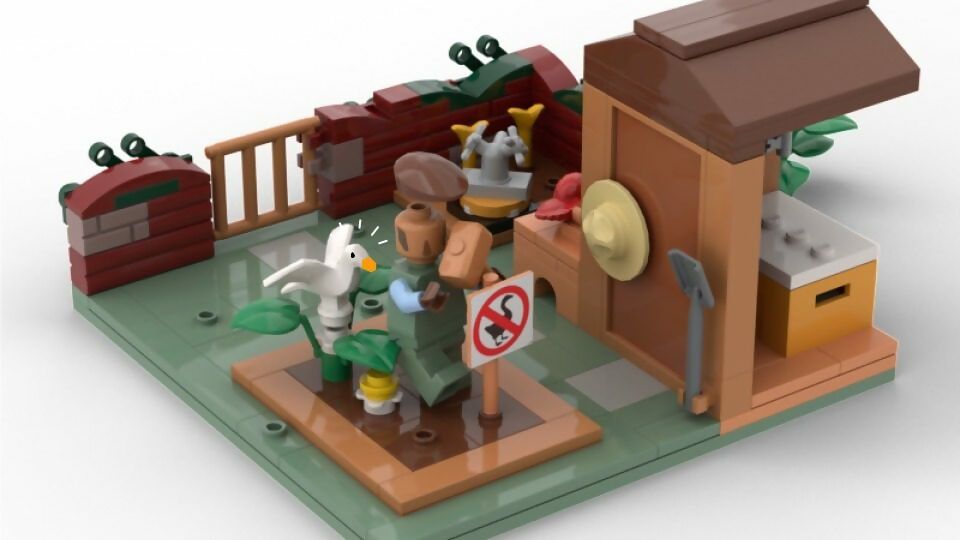 LEGO? Got a lot of it. Some would say too much, objectively. We buy most of it "for the kids" but that excuse is wearing thin.
Meanwhile, over on the official LEGO website, dreams can come true, as fans create worlds out of other IP that LEGO will consider making a reality with enough public support, and having successfully lobbied for the likes of Voltron and The Flinstones to get their own sets, why couldn't it be Untitled Goose Game's turn?
HONK if you like this Untitled Goose Game project from #LEGOIdeas user A Fellow Player!

If you really like today's Staff Pick, you can support the model over on LEGO Ideas here: https://t.co/ZRDzvcO5pi pic.twitter.com/7hcP8nkx1I

— LEGO® IDEAS (@LEGOIdeas) January 20, 2020
A set based on House House's extremely popular game is making a run for it (via Games Radar) and has already racked up almost 2,000 honks of support to be considered for its own physical LEGO pack.
"The worldwide phenomenon of 2019 comes to LEGO! Enjoy life as a destructive goose in a small garden," posted the set's creator, known only as A Fellow Player. "Watch out for the gardener and his many tools! Props Included: Jam, Apple, Sprinkler, Goose Sign, Rose Bush, Carrot, Loose Foliage, Spoon, Shovel, Sun Hat, Hammer, Ice Chest, and a Key."
Yes. Need. Unfortunately, the Untitled Goose Game set is still lacking the 8,000 further honks needed to make it to the next 'Expert Review' stage, and even with a full 10K worth of honks, it might not make the cut.
Still, it feels worth a go, and you can help support the project right here, if you like.
Wireframe #30 is out now