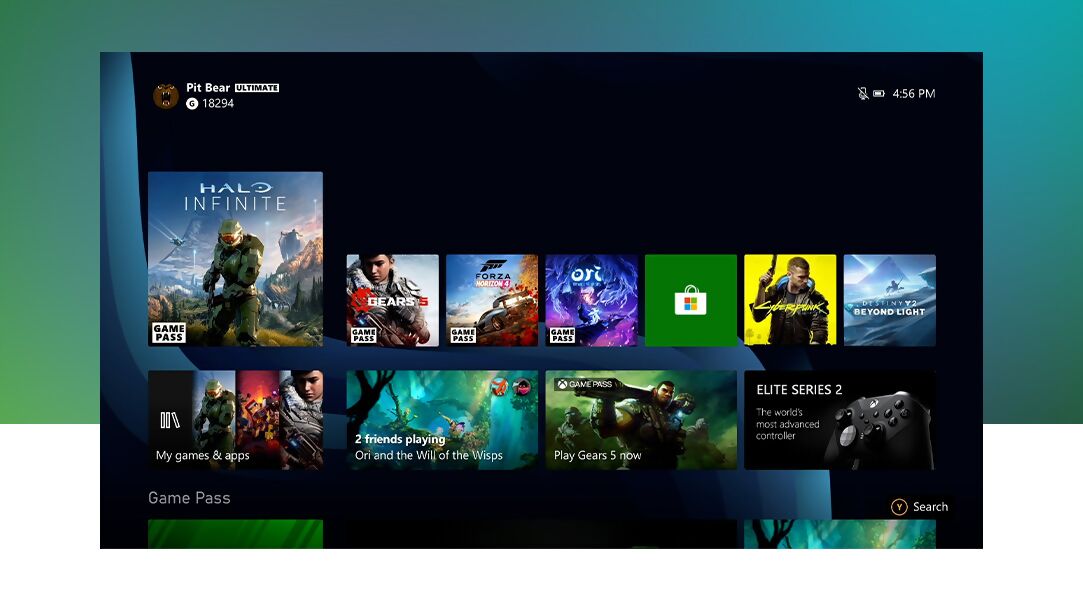 Microsoft is "pausing" its plans to give the Xbox Home dashboard a design overhaul following community feedback.
---
Plans to overhaul the Xbox Home dashboard have been put on hold, Microsoft has announced. The move follows several months of experimentation and feedback from users, a phase which threw up one overriding sentiment: said dashboard looks a bit too busy for comfort.
"We heard from you that the changes to the top of Home did not leave enough space for you to enjoy your backgrounds and that it felt crowded," senior product manager lead Ivy Krislov said in an Xbox blog post (thanks, IGN). "We're working to balance the experience, accessibility, function, and the needs of our community and bring you a great and refreshed Home experience."
Attempts to change or refine the look of the Xbox Home dashboard were first announced in September 2022, with randomly-chosen Xbox Insiders given access to a preview of how the overhauled UI could look. The plan was to launch the new Home experience this year. Following user feedback, however, those "experiments" are being put on hold, while those participating in the process will see their Home dashboard revert back to its original style.
"Today we are pausing the experiments to prepare for bigger updates that we will release soon," the post continues. "This means that Alpha and Alpha-Skip Xbox Insiders who were using the experiment version of Home will revert to the Xbox Home experience that you were originally using. Your previous customized settings and backgrounds from Home will revert to what they were prior to the experiments, and we'll save your 'new Home' settings."
So, in other words: it's back to the drawing board. By the sounds of things, work will continue on the Xbox Home dashboard's look; "We are excited to share even more details with you soon," Krislov writes.