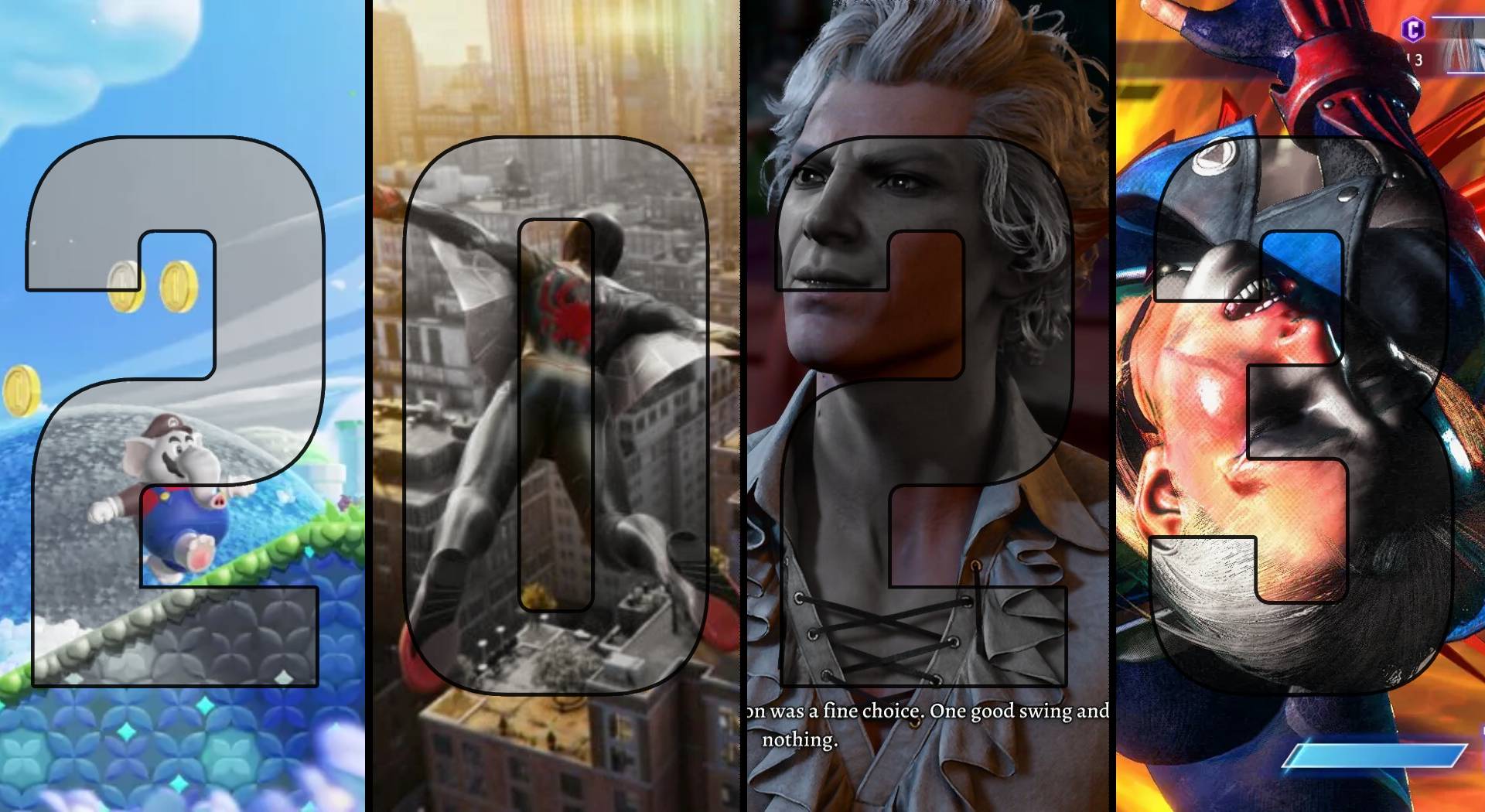 This year has seen the release of some truly incredible games, but 2023 has also been rocked by wave after wave of job losses. What can it all mean?
---
When gaming historians look back at the year 2023, what will they see? For one thing, an absolutely storming selection of games. As Lewis pointed out the other day, the sheer number of games that have an aggregate score of 90 or more on Metacritic is pretty astonishing. There are games that have come out in 2023 – The Legend Of Zelda: Tears Of The Kingdom, Super Mario Wonder, Baldur's Gate 3 – that are sure to be talked about, dissected and enjoyed for years to come.
Then comes the less sunny bit: 2023 has also been a year of unprecedented job losses. I've been writing about games on and off since 2007, and I can't recall a year that has seen so many studios and publishers lay off so many employees. The likes of Epic, Unity and Ubisoft have all made considerable cuts to staff, with reductions sometimes numbering in the hundreds. CD Projekt Red announced that it was to lay off some nine percent of its staff in July; in September, Epic cut 16 percent of its workforce – around 830 employees.
Then there are the studios we've said goodbye to this year – including Volition, the storied developer of the Saints Row series. It was shut down following turmoil at the once mighty Embracer Group, which has gone through a hurried bout of restructuring following a collapsed $2bn deal, thought to be with the Saudi-backed Savvy Games Group.
Given that, both in artistic and commercial terms, 2023's been a banner year for gaming, it might seem hard to square the potentially huge profits with the equally sizable job losses. So what's going on?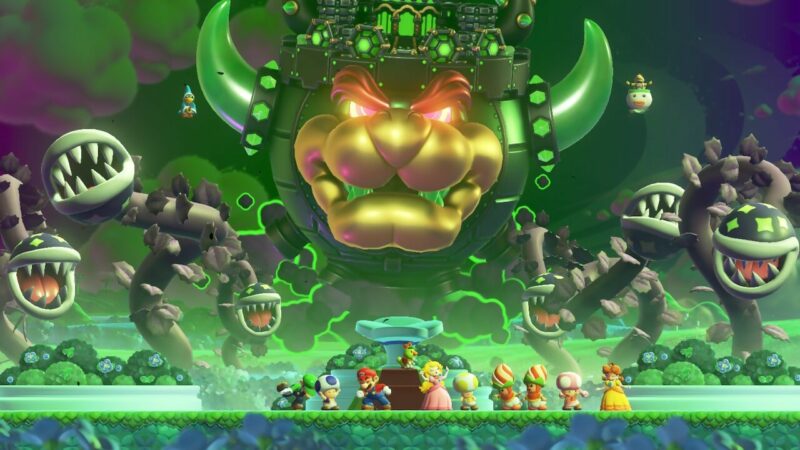 One major reason, seemingly, is the change in the economic climate. Since the financial crisis in 2008, well over a decade of unprecedentedly low interest rates have prompted investors to pump huge amounts of money into the tech industry – and not just gaming. Companies as varied as Tesla, Netflix and Uber all received billions in investor money, with the assumption being that those companies would follow aggressive expansion with huge profits at some point in the future.
Once interest rates started heading northwards after the pandemic and Russia's invasion of Ukraine, investors and shareholders have begun to demand to see those profits they've been waiting for. With demands building, and investment money drying up, firms have begun looking around to see how they run their businesses more efficiently – and one obvious way to do that is to reduce headcount.
It's something games industry consultant Emilie Avera described to GI.Biz in a recent article about all those job losses. "As money started to dry out, firms were forced to reassess the ways funds were allocated, with layoffs emerging as an immediate solution to cut expenses," said Avera. "The short-term vision of chasing aggressive growth, often at the expense of sustainable profitability was exacerbated by investors – lured by the promise of rapid returns, many pursued hasty acquisitions, often without sufficient diligence paired with poor budget management. This frantic approach, driven partly by a 'fear of missing out,' had the unintended effect of bruising the industry they had aimed to prop up."
This year has also been the year that AI became a subject of fascination for tech firms and investors. We've heard how Blizzard is using its own take on Stable Diffusion – imaginatively called Blizzard Diffusion – to generate concept art. Earlier this month, Bungie posted a job listing for a generative AI engineer. We're already seeing how large language models like ChatGPT are affecting publishing, with several outlets now using AI to pump out news stories and listicles more rapidly than a human could – never mind the quality, look at the quantity.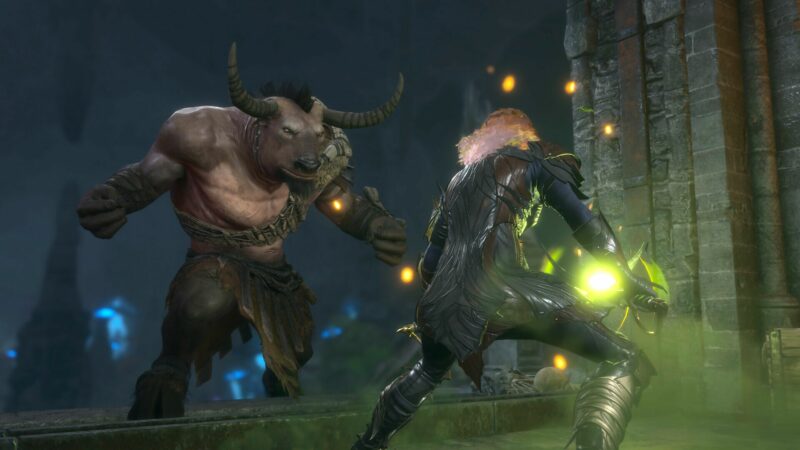 It's fair to say, then, that 2023 has been an unusually turbulent year – particularly for the estimated 6,100 or more people thought to have lost their jobs as of early October. Then there's Microsoft's $68.7bn buyout of Activision Blizzard to consider: finally rammed through this month after what felt like an eternity of legal wrangling, it remains to be seen what kind of ripple effect it will have on the industry as a whole.
Shawn Layden, once the CEO of Sony Computer Entertainment America, has sounded a note of caution about the deal. "My concern around consolidation is that often it impacts creativity," Layden said in an interview with the Lan Parties podcast (via Gamespot). "For instance, it takes some kind of small, independent, wildhorse studios and brings them into a larger conglomerate and essentially time slows down the bigger you are, time slows down."
Of course, none of this means that the games industry is going anywhere. But I do wonder whether this year has represented a crossroads of sorts – the threshold that marks the release of a wave of incredible games, conceived and developed before rising interest rates sent the tech sector into a spiral. But also a year that marks the start of a less certain new era, where studios reassess following all the layoffs, and the industry as a whole figures out just how useful AI is when it comes to games development. Meanwhile, developers, sick of how they're being treated, have begun to unionise, as we've seen at such studios as CD Projekt Red and Avalanche. How effective those unions will prove to be in the face of often huge corporate power remains to be seen.
When we look back at 2023 in five or ten years' time, then, I do wonder whether we'll see it as a high water mark – a golden year of quality video games. The kind of year we may not see again for a long time to come.