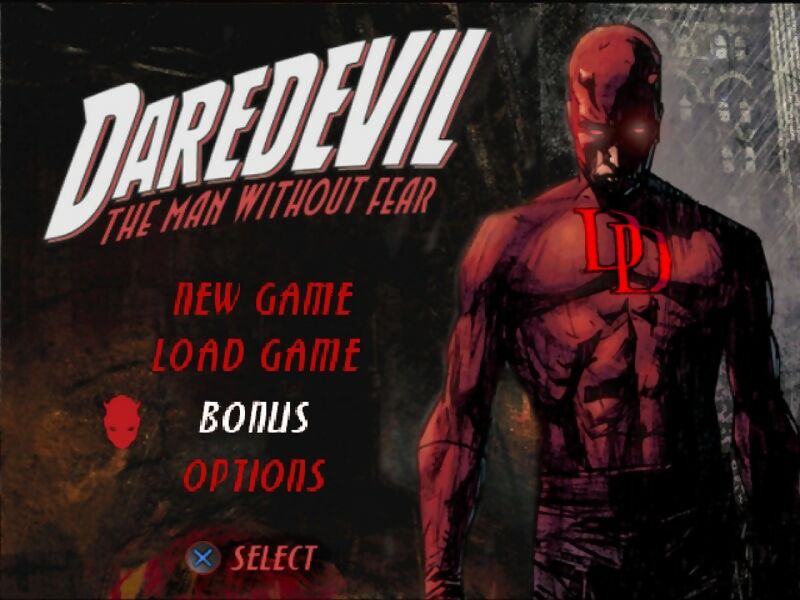 Hidden Palace has revealed prototype footage of the unreleased game Daredevil: The Man Without Fear for PS2.
---
Daredevil: The Man Without Fear was being developed 5,000 Ft. studios for the Sony PlayStation 2, Microsoft Xbox and PC, and was originally scheduled to be released at around the same time as Sony's Daredevil movie in 2003.
But problems with the game's engine saw it delayed, and eventually the project was cancelled in 2004. Publisher Encore did manage to put out a Game Boy Advance Daredevil game to tie in with the movie's launch, but the console and PC versions disappeared.
Now, the video game preservation website Hidden Palace has unearthed some prototype footage of the unreleased PS2 game, showing how Daredevil is able to activate his radar sense to reveal objects around him.
You can see some footage from the prototype below:
As you can see, it was developed as a third-person brawler, with a grimy, scratchy art style that takes heavy inspiration from the work of Frank Miller. Judging by the footage, it doesn't look as though we missed out on a potential classic, though the dodginess may be partly due to the production problems that occurred as Daredevil was being made. According to Hidden Palace, Sony insisted on certain mechanics appearing in the game – including a highly incongruous grinding mechanic borrowed from the then-popular Tony Hawk's Pro Skater games.
Daredevil also switched engines during development, and plans for open environments were later dropped in favour of a more linear design. All of this led the game to miss the release of the movie itself in 2003, and the Daredevil tie-in was officially cancelled the following year.
These days, superhero-based games like Spider-Man 2 are big, polished, and hugely popular with critics and players alike. Daredevil: The Man Without Fear offers a look back at a time when the quality of licenced games was far more variable.