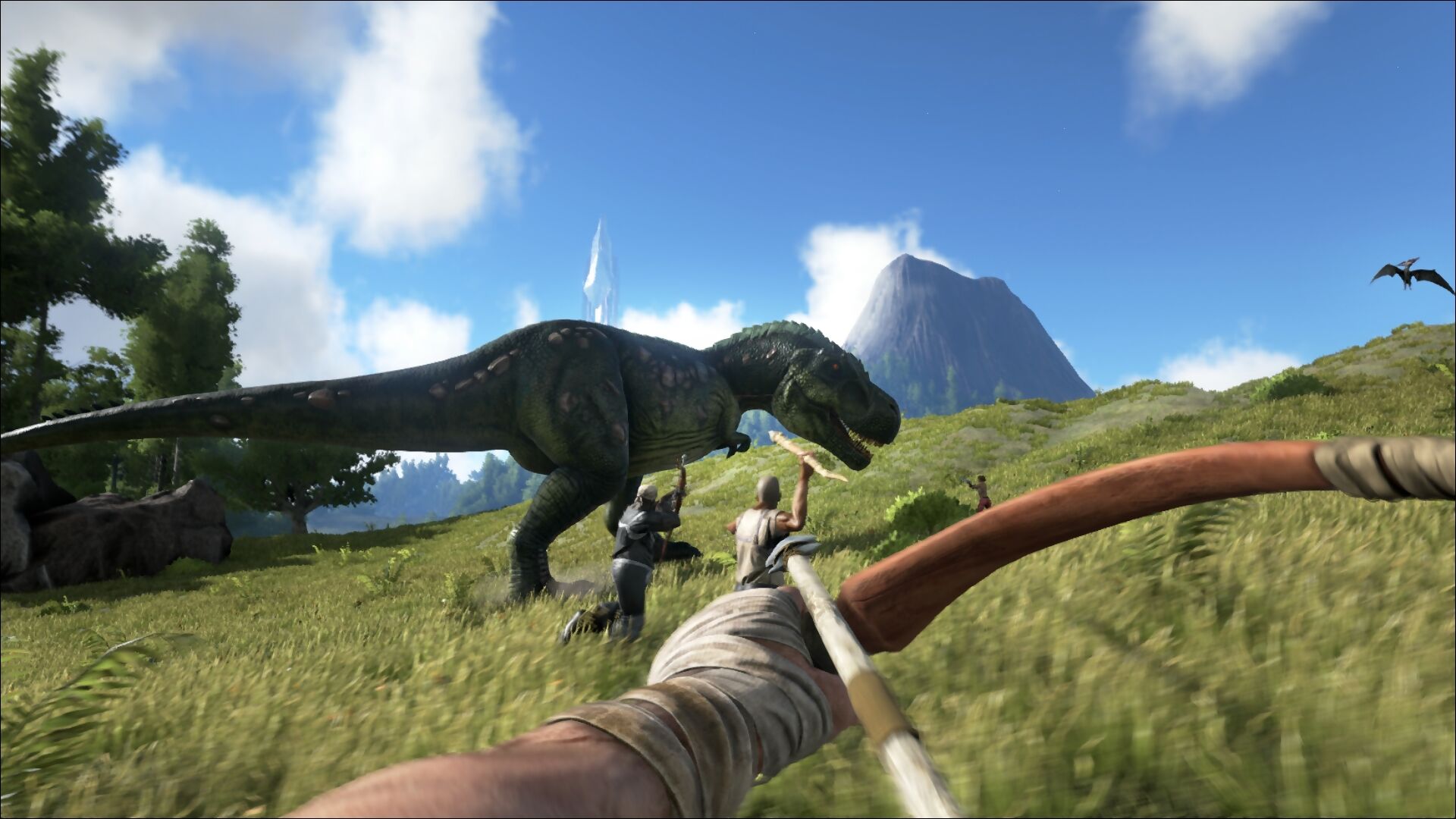 The enhanced Ark: Survival Ascended will now be sold separately from Ark 2 following a backlash from players.
---
Ark developer Studio Wildcard has drastically changed its release plans for the updated Ark: Survival Ascended following a vocal backlash from its fan community. Only a week ago, the studio announced the Ark Respawned Bundle, which would have collected together Ark: Survival Ascended – a enhanced, Unreal Engine 5-based port of Ark: Survival Evolved – along with what was essentially pre-order of the delayed Ark 2.
Now? "First things first, we are scrapping the ARK Respawned Bundle," the studio wrote on Steam. "Our intention behind this was to provide a package where you essentially got two products for the price of one. In hindsight, not the best move. Our bad."
The plan were changed after fans questioned the fairness of charging $50 for an updated version of a game they already owned and a sequel they had barely even seen. (In a curious pricing move, Studio Wildcard had initially decided to let PS5 users buy Ark: Survival Ascended by itself for $39.99; PC and Xbox X/S users would have no option but to buy the Ark Respawned Bundle at $49.99.)
Fans were also dismayed to learn that Ark: Survival Evolved servers will be shut down on 31 August, thus forcing players to buy the update in order to keep playing.
Studio Wildcard responded to those and other criticisms in its Steam post. It argues that, while the Ark enhancement was originally going to be released as a free update, the project grew in scope over time, forcing them to turn it into a paid-for release. The drastic changes also affected the game's underlying tech – hence the need to shut down those Ark: Survival Evolved servers.
"Our reasoning behind the decision is that those servers are essentially based on old technology and require significant development resources and time for our teams to operate and maintain," the studio wrote. "In some cases, the issues aren't as easily solvable without an overall upgrade."
Wildcard has also announced another price change. As pointed out by Rock Paper Shotgun, the now stand-alone Ark: Survival Ascended will cost $59.99 – some $10 more than the scrapped bundle. While that price will include the various DLC upgrades (originally set to be sold separately), it's a wonder how many players will be happy about paying such a hefty sum for a prettier-looking version of the game they've already been playing for years.