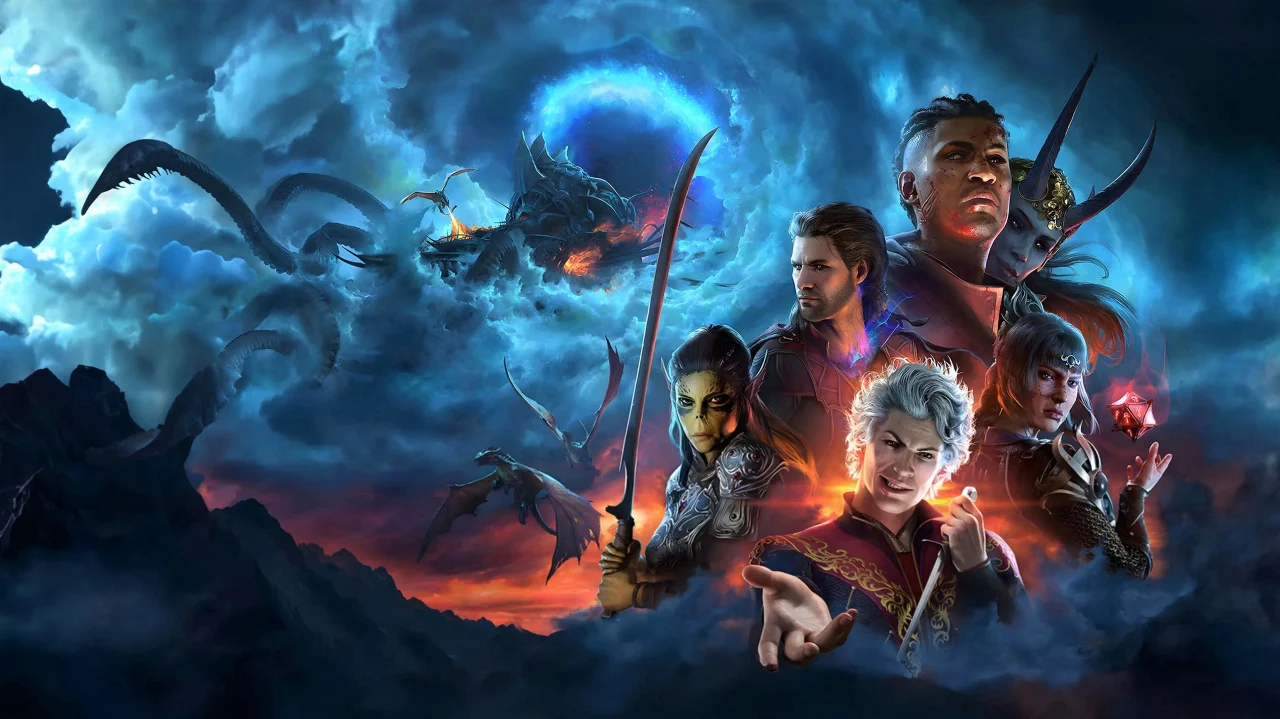 Not all early access games end up as revered as Baldur's Gate 3 – so why do we take the risk? Vikki Blake has a few thoughts…
---
There are a lot of things about gaming that are tricky for outsiders to understand (just the term teabagging could take up an entire evening, let alone why I – uh, I mean other people – do it), but early access? Buying a game before it's finished? Buying a game when you don't even know for sure that it will be finished?
Yeah. Yeah, that one does sound awfully weird when you put it like that.
The appeal for developers is pretty obvious, of course. Development teams can get (mostly) objective eyes on their latest project – sometimes millions of them – and secure on-the-spot testing from the very community that's going to put that game through its paces. That can mean anything from feeding back on control schemes and systems, stories and characters, to mods, stress tests, and endlessly breaking things with exploits and cheesing and trying to platform where no character has platformed before. It's a fantastic way to get real-time testing done out in the wild, on fast and slow systems, and by fast and slow players, from the skilled pro to the sub-par apologist.
And it's a canny funding stream, too, especially for indie teams. By asking for a little (or, as some may posit, a lot) for an early access (EA) game – the term now synonymous with alpha pre-"gold" builds – indies can not only gauge their game's appeal before committing to a full development cycle and all the post-launch content that entails, but also use the funds generated by early access sales to reinvest in the game… Which is a pretty tantalising way to develop an art project, and one that's almost unique to the games industry.
Still. Few of us would buy a book that didn't have an ending, or see an incomplete film. We wouldn't listen to a two-minute song that was, say, missing the chorus, let alone invest hours and hours listening to it on repeat. So, what is it about gaming that makes it the exception to the rule here? Why are early access games so popular not just with developers but players, too?
At its best, it means gamers can hop into their next favourite game months or even years before its polished iteration may see the light of day, contribute meaningfully to helping the team find and squish bugs, and perhaps even learn a little more about the complexities of game development along the way. Early access games, by their very nature, are often cheaper, too, which means players may be able to tap into a premium experience for a budget price.
And there's something special about getting in on the ground floor, isn't there? For instance, I spent a lot of time with an early build of (the excellent) Sons of the Forest, and the plethora of Kevin-flavoured memes that spawned from those early days were instantly relatable to anyone who'd spent time with the hapless, if eager to help, NPC. It felt like we'd learned along with the developers that if you gave our Kev instructions to get logs, he would get those logs any way he could, including by removing them from the fort you just spent five hours perfecting. Together, almost in real-time, the community worked out what to do – and what not to do – about the woman with the see-through leotard and three arms and legs. We were exploring collectively, even before the guide writers had managed to post their neat summations online… and somehow, that made our discoveries all the more rewarding.
And so, so many wonderful games have enjoyed – or are still enjoying – a formative early access period. Outlast Trials. Phasmophobia. Minecraft. The critically acclaimed Baldur's Gate 3 sat in early access for the best part of three years, giving thousands of fans the opportunity to get involved early on, and giving Larian Studios reams of valuable data ahead of its polished "gold" release earlier this year. Players weren't even put off by the fact that all the progress they clocked up during the EA period was lost when the full game was eventually released.
But even beyond the prospect of a progress wipe, it's a risk, isn't it? Especially if it's an early access period with a premium price tag. Jump in early, and you may get the same kind of shared experience I had with Sons of the Forest… or you may get a buggy mess. Leave it too long to jump aboard the hype train, however, and you may miss out on the fun entirely.
No, not all games end up as revered as Baldur's Gate 3 and no, not all early access offerings are created equal. Early access requires players to place a bet on a horse that may not even run, and just because a studio has some cool trailers and a couple of "roadmap" infographics doesn't mean that the game will get developed beyond a bug-strewn prototype, let alone ever be fully realised.
How delightful it is, then, that in spite of those risks, whole communities of players will show up and put their money where their mouths are to support their favourite games and game makers.
There are a lot of things that frustrate me about gaming, but this? This isn't one of them.
Vikki Blake has a column every week here at whynow Gaming. You can read her previous dispatch here.