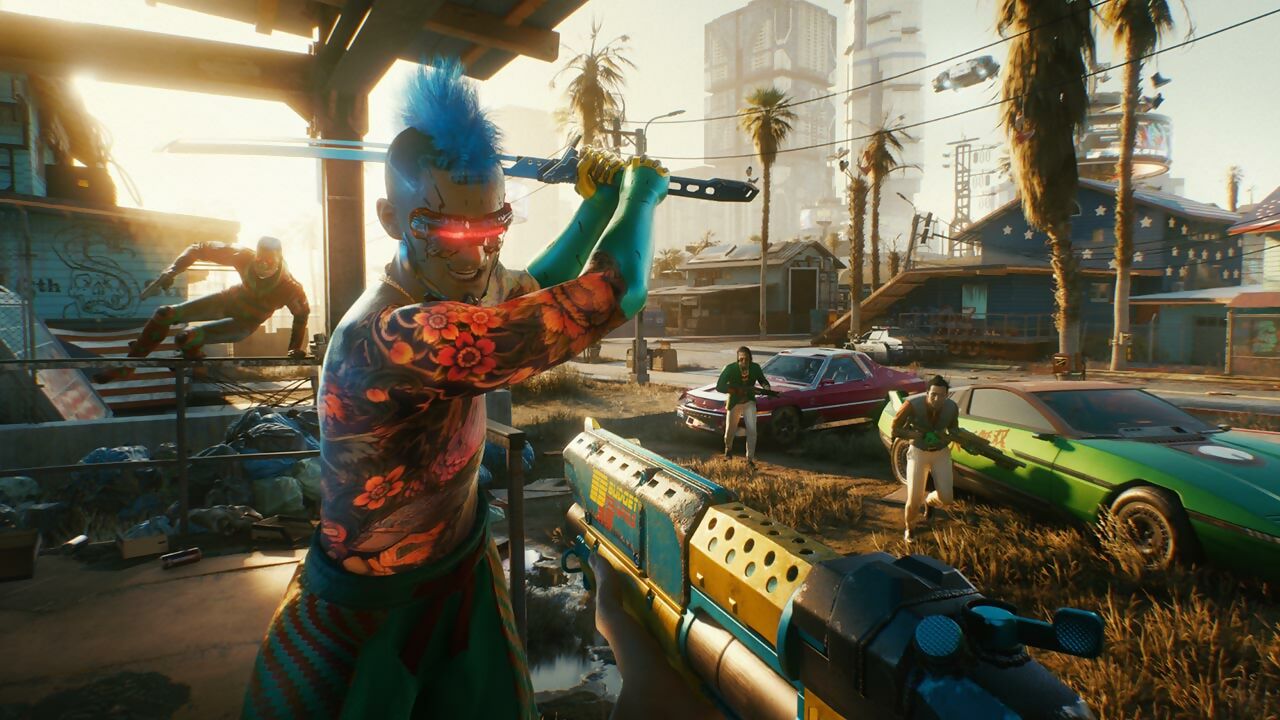 In the wake of increasing reports of Cyberpunk 2077's bug-ridden state on PlayStation 4, Sony has stepped in to offer refunds to customers who've purchased the game – and, more drastically, have opted to remove it from the PlayStation Store "until further notice".
The news comes in the midst of a chaotic launch for CD Projekt Red's anticipated action RPG. While many critics have heaped praise on the game's PC and current-gen versions, the PS4 and Xbox One iterations were also widely described as being so glitchy as to be unplayable: Digital Foundry recently called the PlayStation 4 version "unacceptable".
When players got their hands on the game and began to complain about the state of the last-gen versions, CD Projekt Red released a statement suggesting that disappointed punters could get a refund from Sony and Microsoft – without, it seems, consulting Sony and Microsoft on the matter first. The developer soon back-pedalled, telling its customers /not/ to ask Sony for a refund after all.
Sony has now taken the highly unusual step of both offering refunds and delisting the game from its digital store: a release from Sony Interactive Entertainment now states, "SIE will also be removing Cyberpunk 2077 from PlayStation Store until further notice."
That's not the end of the saga, either; CD Projekt Red soon followed this news with its own statement, suggesting that the game's removal came "following our discussion with PlayStation."
"According to our knowledge," the somewhat testy Twitter post reads, "starting today, everyone who is not willing to wait for updates and wants to refund their digital copy of the game, can do so by submitting a request."
Cyberpunk 2077 is still available for Xbox One, Series S/X, and PC. As for the PS4 version, "We're working hard to bring Cyberpunk 2077 back to PlayStation Store as soon as possible," its developer says.