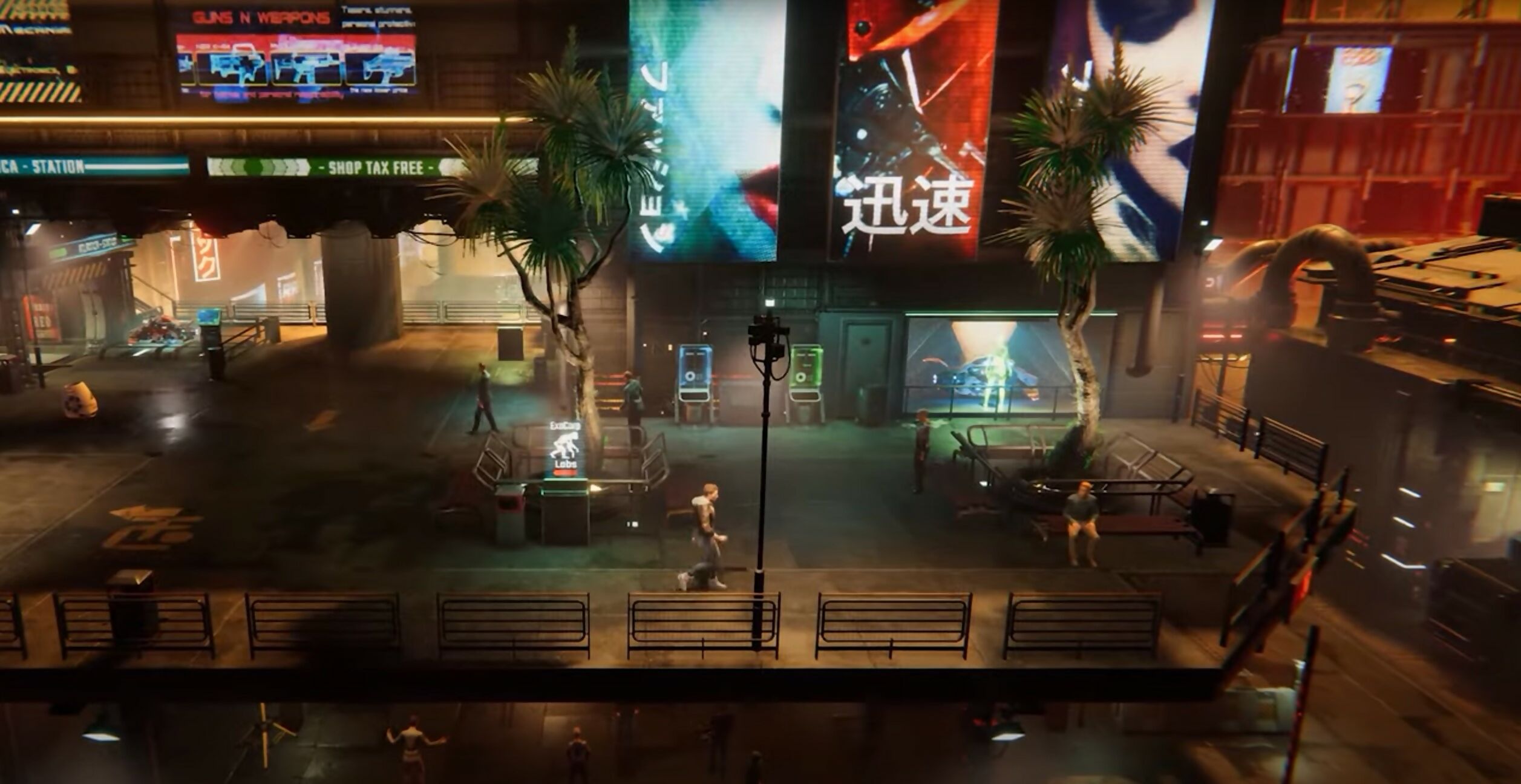 The cyberpunk city of New Washington comes under the spotlight in the new trailer for Flashback 2, out in November.
---
A sequel to the 1992 cinematic platformer, Flashback 2 revisits at least a couple of locations that made the original so memorable. A July trailer showcased the updated, 2.5D jungle level, for example, and now a new promo focuses on the revised cyberpunk city of New Washington.
As you can see, it has all the trappings you'd expect from a Blade Runner-inspired future metropolis – lots of bare metal, grime, dangling cables and acres of sickly neon. It's certainly a much more colourful, vibrant place than we remember from the original Amiga/Mega Drive game, but then it has been over 30 years and our memory's probably getting a little fuzzy.
In development at French studio Microids, Flashback 2 is headed up by veteran designer Paul Cuisset, who helped bring about what we now tend to call the cinematic platformer genre with the fluidly-animated, blockbuster movie-inspired Flashback.  That game set new standards in terms of its visual design and action game storytelling, and while we don't expect the sequel to push boundaries in the same way, we're still intrigued to see whether Cuisset can deliver a sci-fi story that stands up on its own, as well as provide nostalgic nods to the past.
Here's a synopsis, in case you fancy one:
In the 22nd century, the United Worlds extends throughout the Solar System, but this tranquillity is threatened by the Morph invasion led by the fearsome General Lazarus. In search of his lifelong friend Ian, Conrad B. Hart dives once again into a breath taking adventure full of twists and turns and revelations with the help of his few allies, including A.I.S.H.A., his iconic AI-powered weapon!
Flashback 2 is due out on 16 November 2023 for PC, PlayStation 4, PlayStation 5, Nintendo Switch, Xbox One and Xbox Series X/S.  There'll also be a physical release available in two flavours: in a regular limited edition with a Steelbook case and digital soundtrack, or a collector's edition, which comes with an 8-inch Conrad statue.