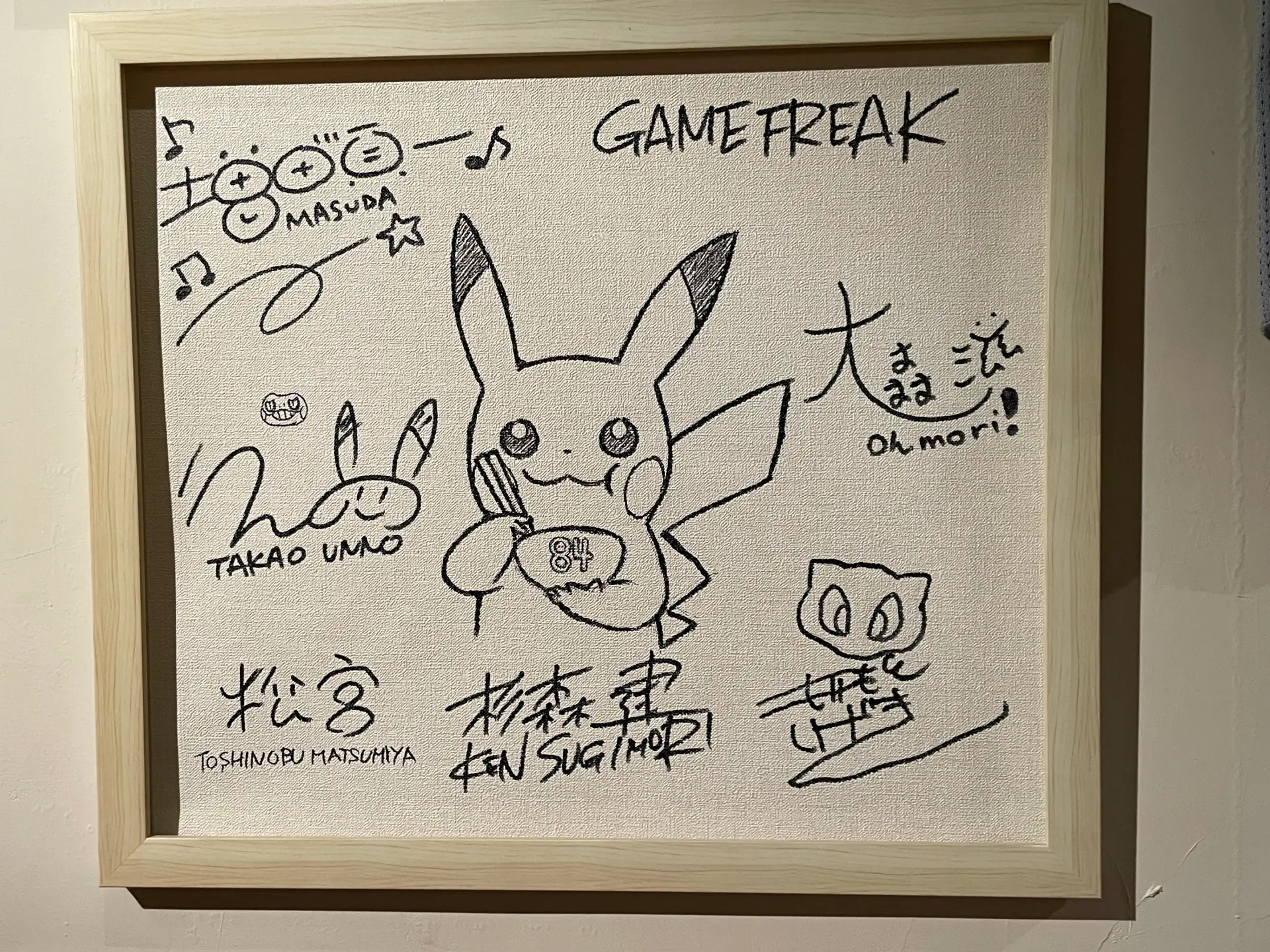 On a recent trip to Tokyo, Alan Wen paid a visit to a 84, an exclusive members' bar a run by a former Nintendo employee. It also doubles as a delightful retro gaming museum…
---
Walk around Tokyo, and gaming culture feels like it's just around the corner, be it the game centres or the retro shops in Akihabara or a visit to the Nintendo Store at the Parco building in Shibuya. At the time of my visit, there was also a Splatoon 3 pop-up clothing store just around the block. But if you're looking to feast your eyes on rare gaming artifacts, perhaps one of the most unique locations in Tokyo can't be found on a map – and neither is it one anyone can visit.
That place is 84 (pronounced 'Hashi'), a secret private members' bar in the heart of Shibuya run by Toru 'Chokan' Hashimoto, a former Nintendo employee who's decked the place out with a collection of some of the rarest gaming items and signed memorabilia under one roof. It's a collection that would surely give even the forthcoming Nintendo Museum a run for its money.
For many years, the bar has been a closely guarded secret, mostly because Hashimoto's a shy type who was happy to serve his close circle of friends, a patron list that happens to include legendary figures from the Japanese games industry. But in the wake of the pandemic that has seen many small struggling businesses shutter, he made a decision to open the bar up with the '84tour', which began last year just as Japan re-opened to tourists. It takes place during the day so as to not disrupt its usual evening hours with the bar's regulars. Such a tour is hardly cheap at 9,999 yen (roughly £55), but being in Tokyo recently, I had to check out this secret/not-so-secret bar for myself.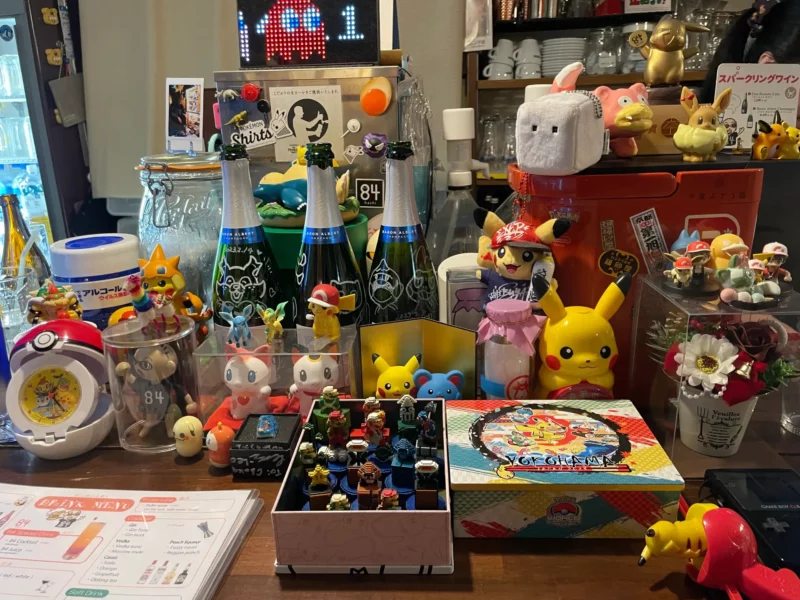 I obviously won't mention the private address of 84, or even the meeting point where we were to be led to the bar by guide and translator Hirolynn. But let's just say it's a part of Shibuya I'd not thought to explore previously. Once our small group was led to the location, which required opening two heavy doors as if for added security, a familiar Nintendo jingle greets us as we find Hashimoto himself – and bartender Maki – greeting us.
The bar itself is surprisingly spacious (the complete opposite of being squashed up in one of those tiny establishments in Shinjuku's Golden Gai), with plenty of seating in a kind of lounge area, and a sort of phone booth for anyone to step inside if they want to smoke. A large TV screen hanging above the bar has looping footage of old Japanese Nintendo commercials, though Hashimoto says he uses it to play Tears of the Kingdom when he's not serving guests.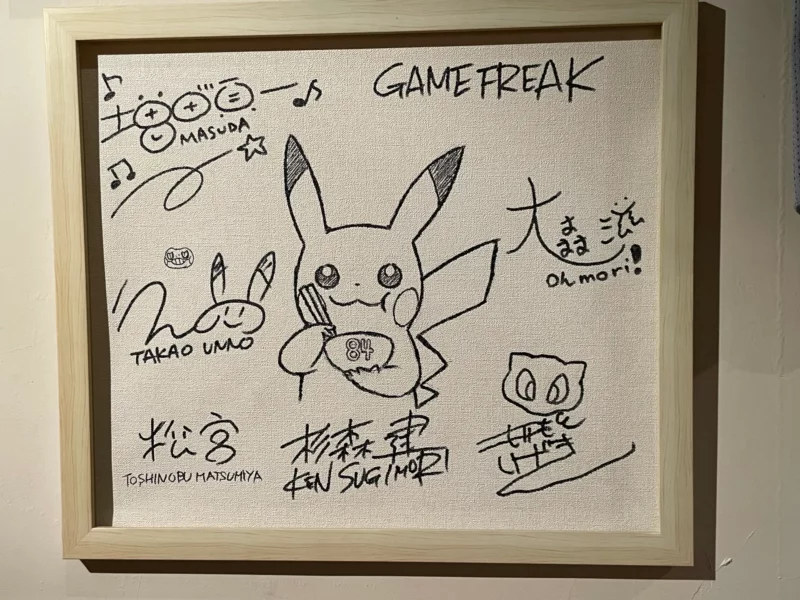 The 90-minute 84tour includes some light Japanese snacks and a drink, but the real treat was getting up to look at all the incredible artwork and signed memorabilia covering the walls. Some of the artwork comes from Maki, who doesn't just mix tasty drinks but also makes accessories and has great skill in Kirie, a Japanese paper-cutting technique, which she has produced.
Of all the unique signed illustrations, perhaps the most significant ones comes from Atsuko Nishida, the character designer who created Pikachu, who also created the bar's mascot – a rabbit fairy called Hasha, because the name sounds similar to 84 (Hashi).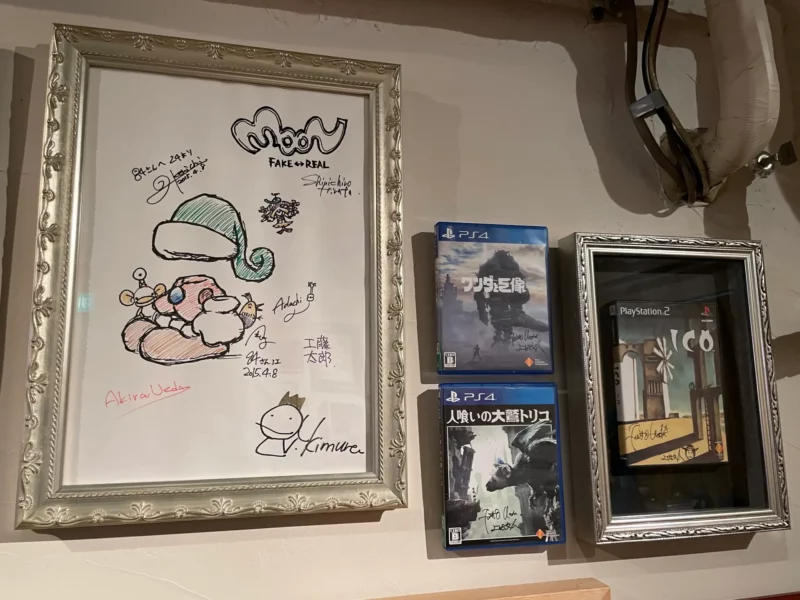 Getting to the name of the bar itself, Hirolynn explains there's actually multiple meanings to it: 1984 being the year that Hashimoto joined Nintendo to work in its internal QA department. 'Hashi' is also a reference to his own name as well as the Japanese word for chopsticks (an easter egg that can be found in some of the illustrations), while the numbers also relate to the final level of Super Mario Bros, incidentally where Tokyo-based (but not affiliated) localisation company 8-4 also gets its name from. A more recent meaning is 'bridge' in how by opening itself up, 84 is building a bridge to more people. Though from all the signed photos, artwork and other memorabilia, you can also see that Hashimoto is a bridge to the biggest names in Japanese game development.
Given that the bar is owned by a former Nintendo employee, you might expect photos with Shigeru Miyamoto or signed sheet music from Koji Kondo, but looking around, a Ludens statue also shows that Hideo Kojima has visited; there are signed photos and items from Dragon Quest creator Yuji Horii, and there's also signed artwork from Onion Games' Yoshiro Kimura and Shadow of the Colossus designer Fumito Ueda, the latter also apparently from the same hometown of Kobe as Hashimoto.
Maybe more surprising is that I spot a Sonic plush toy on one of the seats, which is signed by Yuji Naka. I figure it might be wise not to ask about his recent criminal convictions, but given the heated console wars of the 90s, I ask Hashimoto if such rivalries was something he was conscious of when working at Nintendo. He attributes most of that to media and marketing, adding, "We used to play baseball together every week."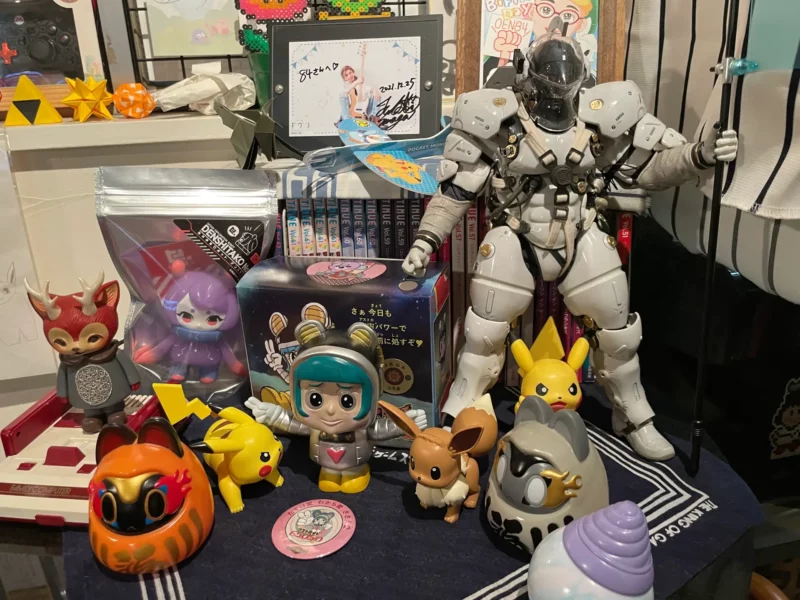 Also displayed are cartridges and cases of games Hashimoto has worked on in his career, including those he continued working on after he left Nintendo in 1995 to set up his own company, Sarugakucho. There, he debugged and balanced a huge swath of titles not just on Nintendo platforms but also the Dreamcast, PS2, PSP and Xbox 360. But some of the really rare gaming artifacts are kept behind glass, including a glove controller made for the N64 and a Panasonic Q, a GameCube designed with DVD, video CD, audio CD, and MP3 playback.
Even as a debugger, who would comb through every bit of a game to ensure it wasn't broken or would be fun for players, Hashimoto says that rather than being sick of each title, he'd still go out and buy the games to play again, "wiping out 80 percent" of his memory to try and enjoy them again as a player. While it's been some years since he's retired, he still has a debugging mindset when sitting down to play a game like Tears Of The Kingdom, which we can only imagine is a mammoth debugging task compared to those Famicom days.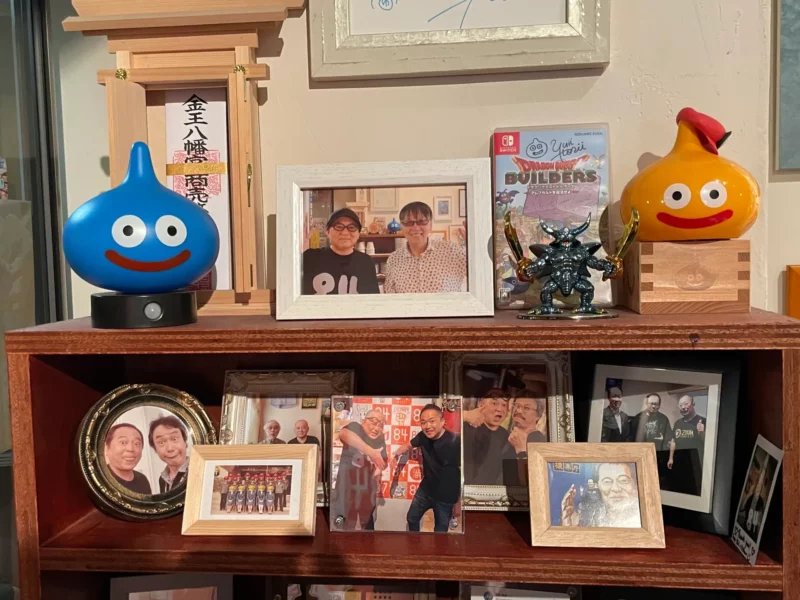 Perhaps the real highlight and value of coming to the 84tour is that each visitor also receives a 'passport' at the end, the colour resembling that of a Japanese passport (to which I wryly mention is also similar to that of the pre-Brexit UK passports). It's a nice souvenir in itself but also makes me an official member, meaning that on my next visit to Tokyo I can come to 84 during its normal hours as a regular patron, though reservation is of course still required owing to the limited space.
Having grown a little more familiar with Tokyo and making more friends in the industry each time I've been, there's something special knowing there's a secret little place waiting for me in my favourite city in the world.
Well, so long as I remember where it is.
Visitors to Tokyo interested in checking out the 84tour can make a reservation on its website.