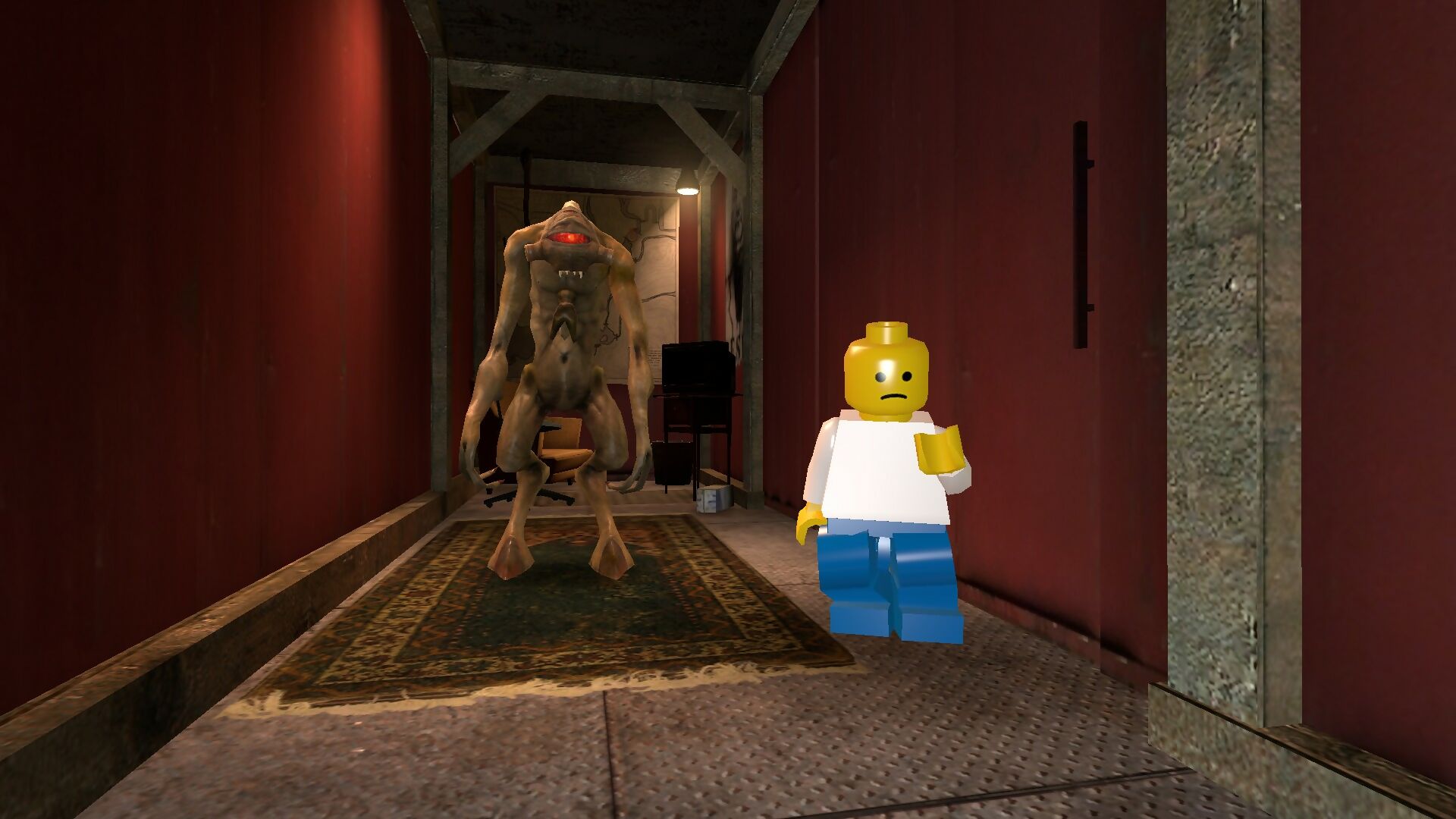 Lego Half-Life 2 is a cunning mod that replaces the classic game's characters with minifigures, and it's available to download now.
---
We've already seen Lego takes on everything from Star Wars to Harry Potter. But what would happen if you replaced every character in the seminal Half-Life 2 with plastic minifigures?
Thankfully, the hard work of modder NotDaveorDaniel means we don't even have to try to use our feeble imaginations (thanks, PCgamesN). That mod replaces the shooter's characters – including Alyx Vance, Gordon Freeman, and just about every other familiar face (friendly or otherwise) you could name.
It also shifts the perspective from first-person to third-person, thus making it look all the more like a Lego title from, say, TT Games.
Needless to say, it's quite something to see Half-Life 2's dark, dystopian sci-fi saga unfold from the perspective of Lego's wide-eyed minifigures, but then, that was always part of the official games' appeal, too. The trailer below provides a flavour of just how it looks.
NotDaveorDaniel's mod requires a copy of Half-Life 2 to run, and you can download the files you need from Steam.
We're not sure what Lego or Valve will make of the mod – hopefully, they won't scramble their winged lawyer monkeys, as some multinational gaming companies are wont to do.
Who knows? Maybe it'll even inspire those firms to release an official version of Lego Half-Life 2. We can but dream.
Read more: Pac-Man | Inside Lego's £230 arcade set