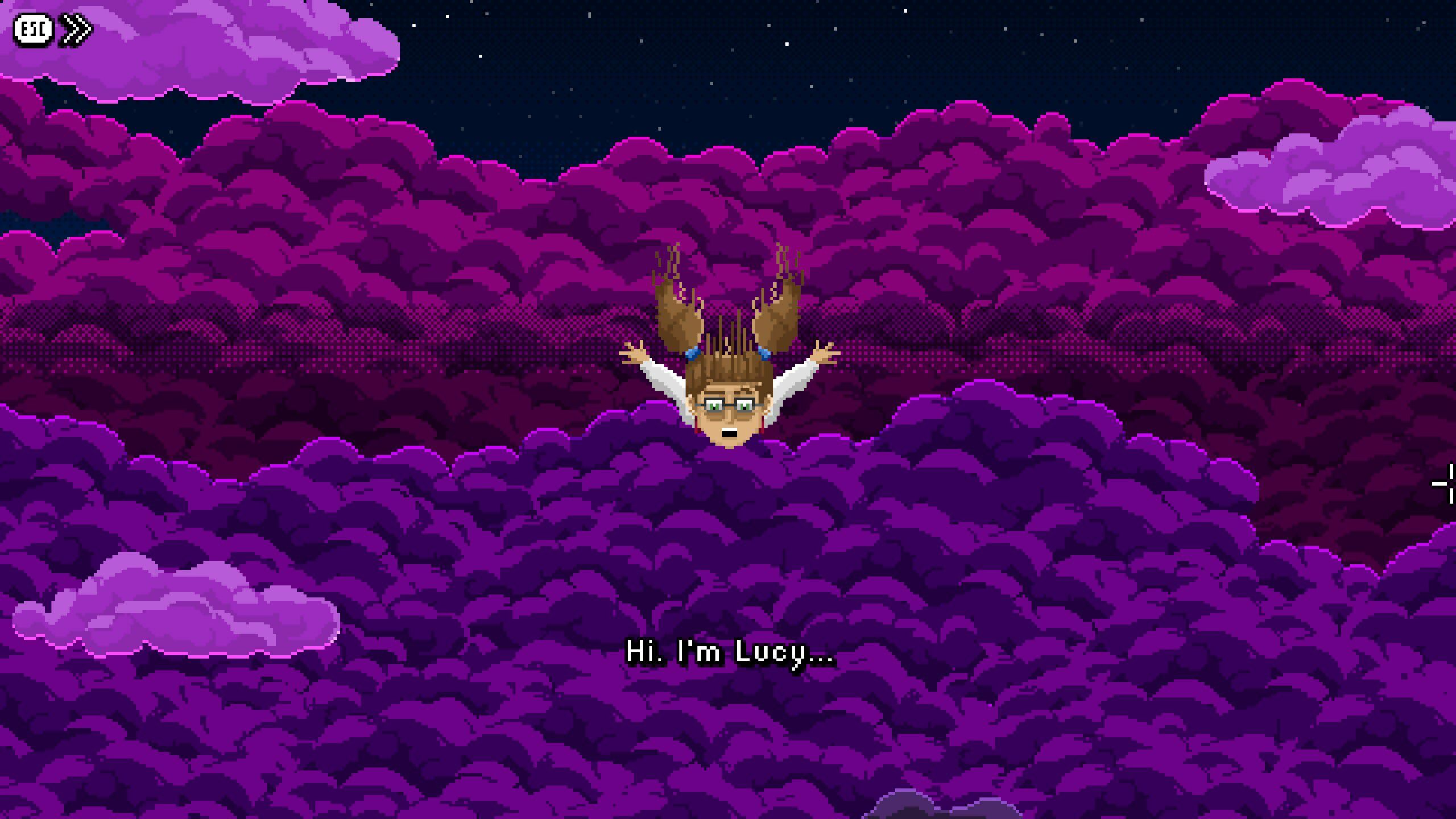 A LucasArts-like point-and-click with a wonderfully British sense of humour. Here's our review of Lucy Dreaming…
---
How do you go about capturing the essence of British culture in a video game? Village fêtes, badgers, manor houses, charity shops, grungy pubs, chip vans, and jokes about Brexit would likely top most people's lists, and they're all to be found within Lucy Dreaming, by solo developer Tom Hardwidge, but there's so much more than that. Lucy's home will likely feel familiar to anyone who grew up in the UK, and the variety of accents and temperaments displayed by the largely excellent cast go a long way towards furthering that distinctly British feel.
But an homage to the things that make up the culture of our country, both good and bad, don't necessarily make a great game by themselves, and it's here where Hardwidge's lovingly crafted send-up of all things British meets his clear adoration of all things point-and-click. Lucy Dreaming is a pure example of this genre, down to the occasionally confusing puzzle solution and twisting storyline. More than anything, it's clear he has a real passion for the work of LucasArts, with nods to the studio's games throughout (and one character even voiced, excellently, by Guybrush Threepwood himself, Dominic Armato).
Genre Point-and-click adventure | Format Mac (tested / Linux / PC / Mobile | Developer Tall Story Games Ltd | Publisher Tall Story Games Ltd | Price £14.99 | Release Out now
This isn't an attempt to carbon-copy those games, however. The game has been crafted to give that nostalgic feeling, right down to the pixel art graphics, leveraging what made the LucasArts games so special while throwing in a British point of view and a mostly well-realised story.
You play as Lucy, a young girl plagued by nightmares she can't seem to shake. With the help of her dad's handy psychology book, Lucy tries to change the course of her dreams while also trying to solve a real-life mystery that presents itself during her waking moments. This adds an interesting wrinkle to the expected gameplay in that you're able to explore the relative normality of your hometown, Figgington, alongside the bizarre and outlandish content of Lucy's vivid dreams. Both require you to solve puzzles with their own inventories to manage, and while mostly the two worlds don't meet, there is sometimes more than meets the eye, which it would be cruel of me to spoil for you here.
HIGHLIGHT
The dream sections of Lucy's journey are a brilliant counterpoint to the places and people you meet in Figgington. From a comedy club filled with carnivorous plants to a town made of baked goods inhabited by trolls, there's always something interesting and unusual going on.
I can't say I've ever been the biggest fan of the point-and-click genre, but with Lucy Dreaming, I think I've found my sweet spot. The charm and humour that emanates from the screen is delightful throughout, and although some solutions evaded me at times, I always appreciated that they mostly made logical sense – a fact aided by some puzzles even being incredibly clever and well put together. The story hooked me throughout, too, but I will admit to being left a little cold towards the end.
If you're looking for a six- to eight-hour adventure with a smart, sarcastic heroine and send-ups of Paul Hollywood, then Lucy Dreaming will be just your cup of tea. Milk and wo sugars for me, thanks!
Verdict
Lucy captivates when awake and while dreaming. It's a wonderfully Anglo-centric point-and-click with plenty to love.
82%